Happy Birthday + Happy 2017, all in one.
I'm a New Year's Eve baby– which means every year, my friends + fam give up their normal NYE celebrations in favor of humoring me in all my birthday brat glory. They are the best! (To even the trade, I try and plan a fun night.) I had my nearest + dearest on hand to celebrate with me this year– but first, a stop at the salon to see my stylist, Steph, and continue my Path to Blondeness. (Have you checked out my interview with Steph on winter hair care tips?)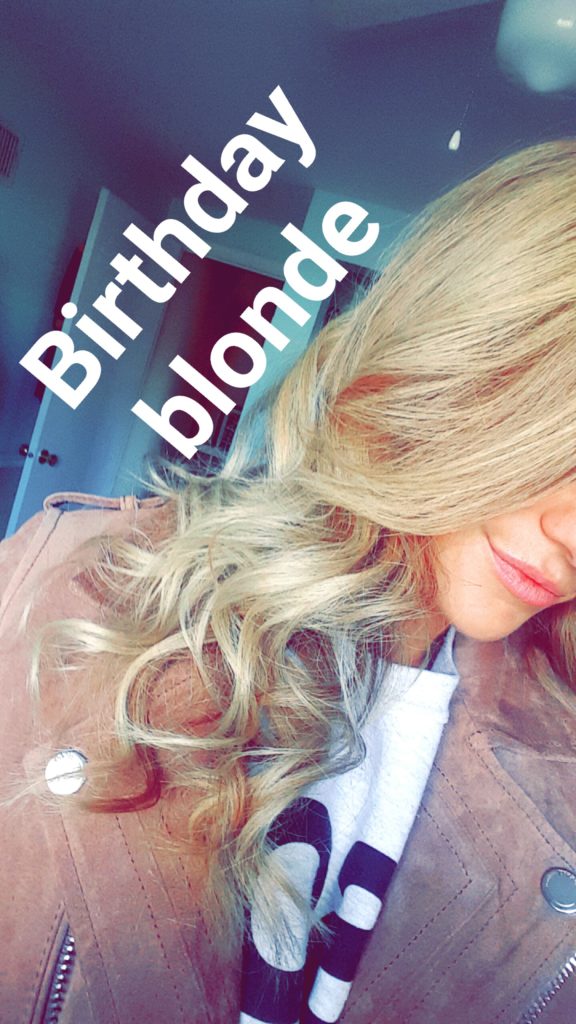 I was blonde ages ago (high school + college), but never this blonde. I wanted to cool off the overall color– ice, ice, baby– while keeping my ombré intact. Steph had been taking me lighter and lighter over the past few sessions, and finally we were at a place where we could go bam! Blonde. And birthday blonde at that.
I sipped on a mini bottle of Veuve Cliquot while doing my makeup (the best way to get ready). On went the aforementioned velvet paisley suit and sheer bodysuit (which was quite the topic of conversation all night, as you could imagine). My boyfriend and I then met up with my fam + bests at Cacao, our fave neighborhood authentic Mexican joint. (If you're in the south KC area, you need to check them out! Super fresh, so yummy, and their sangria margaritas are amazing.) I stuffed myself with tamales, guac, and street tacos– holy moly, what a meal.
We headed across the street to Conroy's Public House to really get the New Year's celebrations underway. Conroy's is our neighborhood watering hole, so to speak. A laid back Irish pub with good food (I am legitimately addicted to their baked pretzels sticks), a solid beer selection, and super friendly staff. My boyfriend and I end up there often for basketball games, dinner, and random nights out where we end up closing down the place over glasses of beer (him) and wine (me). It's become our go-to place.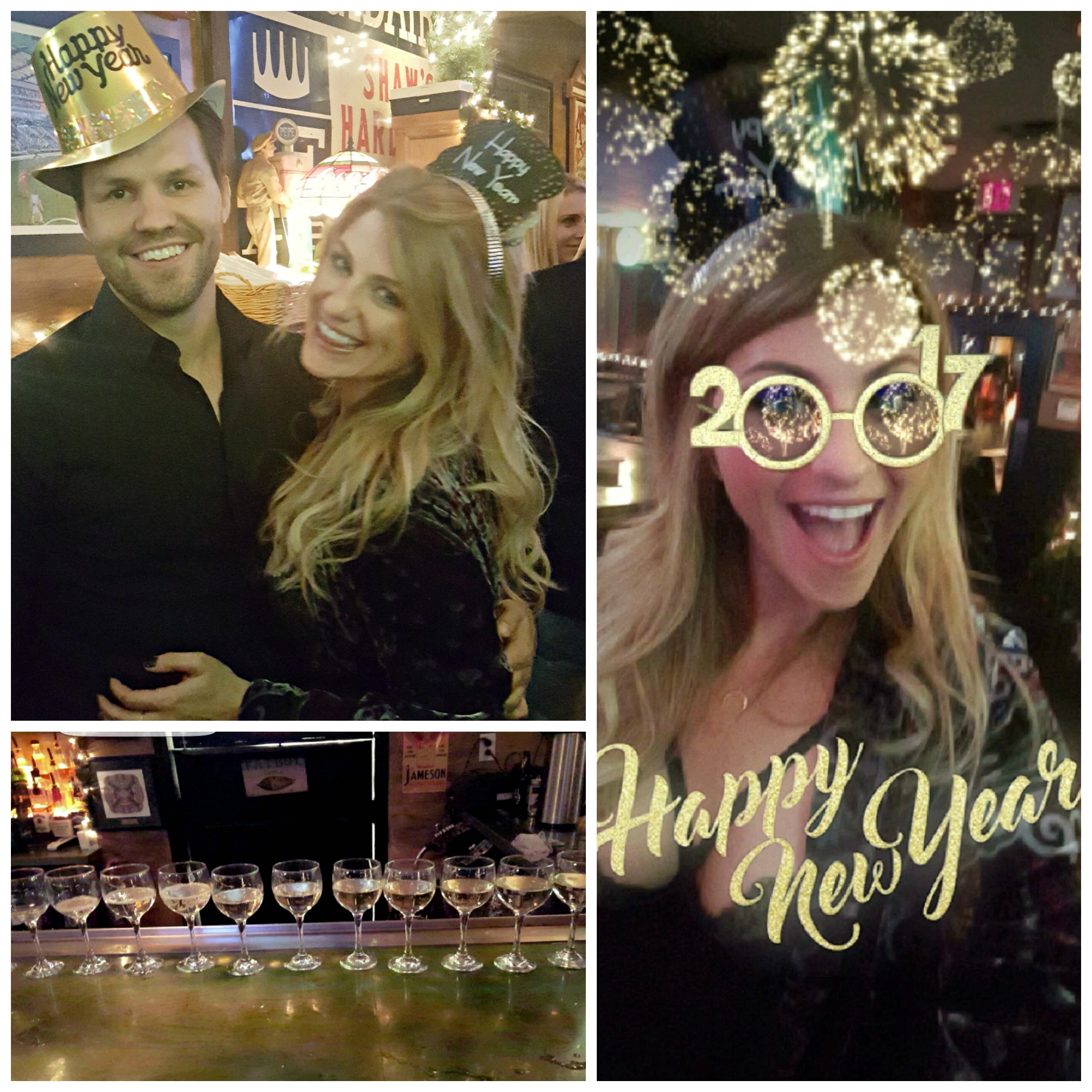 A larger group of our good pals met us at Conroy's, and at that point it was time to party. I only managed to drop one wine glass all evening– pretty decent for me; I get a serious case of the drops after a few glasses. We rang in 2017 at midnight with champagne and festive hats, as you do.  After closing down the bar, we headed to a friend's house for some silly card + drinking games– Heads Up being my favorite. Have you played this? It's the game where you hold a phone to your forehead, screen facing out, and your pals have to describe the word on the screen for you to guess. So fun. And infinitely more so after a night of boozy celebrating.
My biggest regret of the night? I didn't take nearly enough pictures. (I pulled these gems from my Snap! Apologies for the fuzzy quality- I shoot from the hip with my Snap game.) I was too busy having fun! Need to work on that social/snap-happy balance, for sure.
I want to thank all my friends + fam for coming out! You guys are the best + made my birthday so special! ❤️