A rock chalk birthday present.
If you've been reading long enough, you know I'm a pretty die-hard KU fan. I've been watching KU basketball since I was a kid, decided I was going to college there at the tender age of 12, and then graduated summa cum laude in the spring of 2007. One of those cradle to grave fans– you know the type, I'm sure. (Hence the "ashrockchalk" usernames on Instagram + Pinterest, ha.)
So when my boyfriend unveiled his birthday present for me– seriously good seats at midcourt for the upcoming KU vs. Texas game at Allen Fieldhouse– you can be sure I was over the moon.  A day in Lawrence, my old stomping grounds? At the Fieldhouse, arguably the best venue in the nation to watch a college basketball game? I was there with bells on.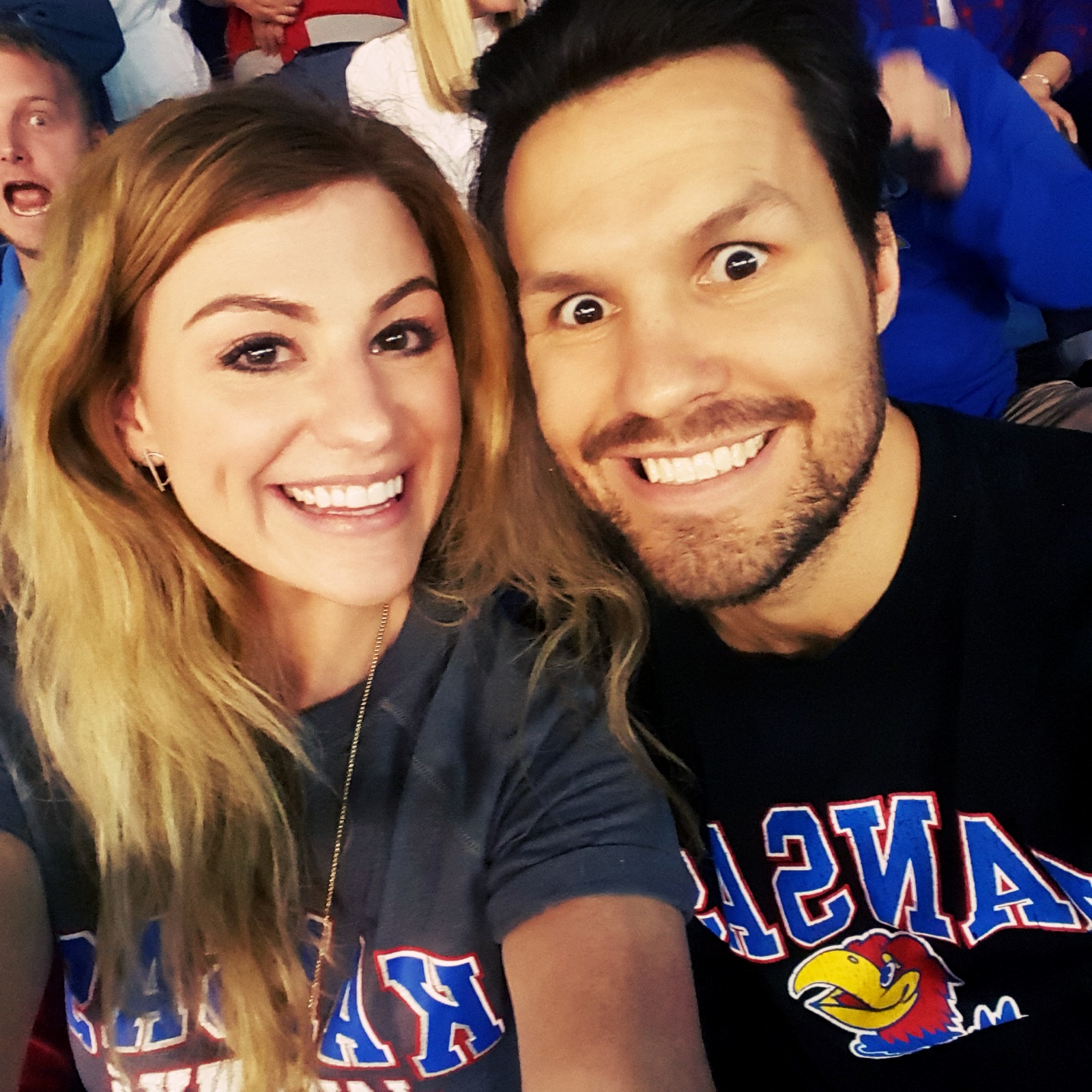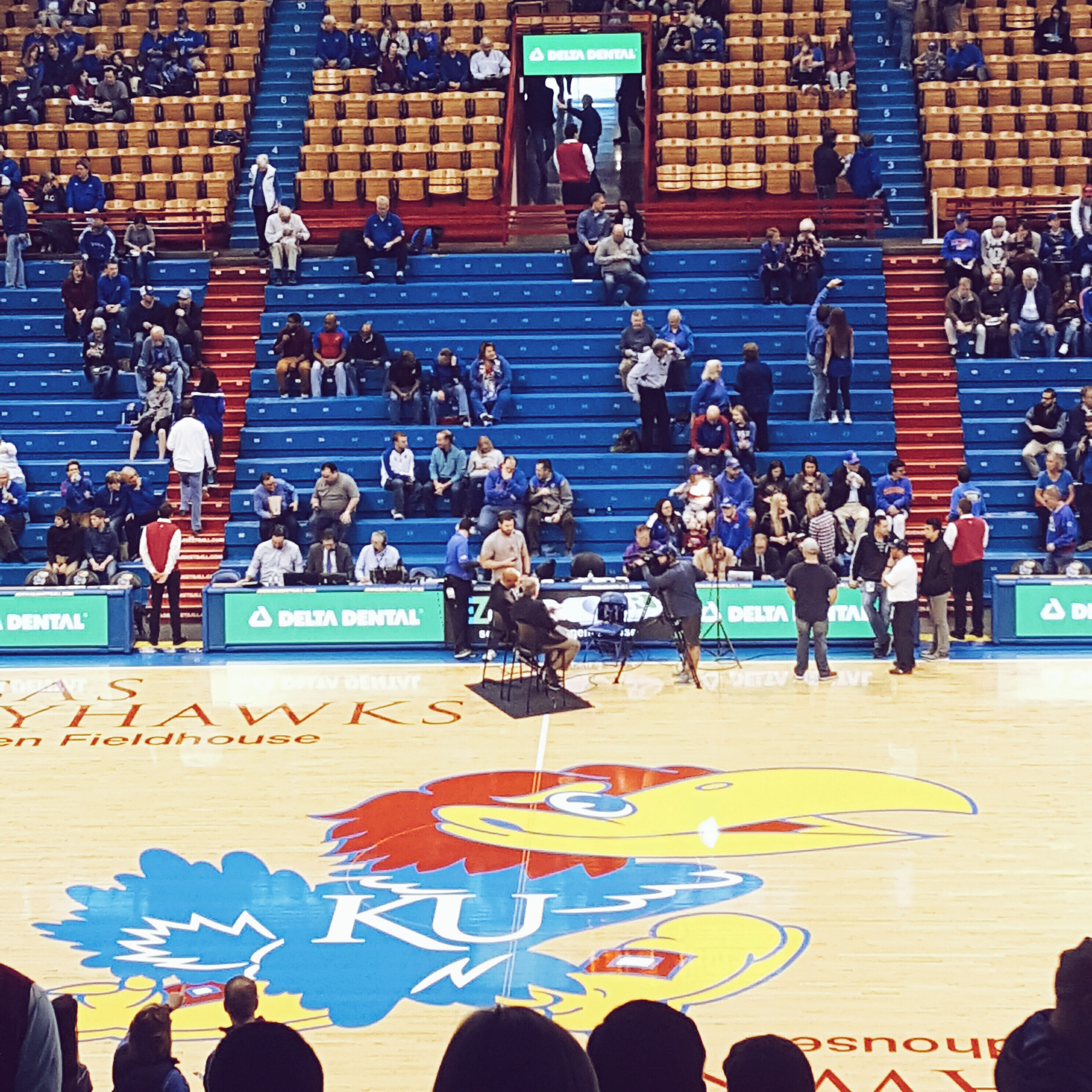 At home, I'm one of those scream-at-the-TV, coach-from-the-couch, stand-up-and-pace type of fans. At Allen Fieldhouse with 16,000+ of my closest pals, I'm pretty tame. It gets pretty rowdy at AFH; the atmosphere is second to none. The Hawks pulled out the win over the Longhorns (thank God, I wouldn't have been able to live with myself otherwise; we don't lose in the Fieldhouse), and I got to share a game with Dave– who, shockingly, had never been inside AFH despite being a KU grad.
After the game, we headed to Mass Street for some burgers + beers at Jefferson's. I had my usual– the Jefferson burger (bacon, cheese, BBQ sauce)– and Dave and I split a plate of their famous wings. (Which, amazingly enough, I had never had; I'd always only ordered burgers at Jefferson's. I was missing out.) The Red Lyon Tavern was the next stop. The Red Lyon was your standard low-key Irish pub with darts in the back and an always-running popcorn machine. Great place to catch up with pals right in the heart of downtown Lawrence; Dave and I sidled up to the bar and spent a few hours sipping pints and trading college stories.
The final bar of the night was Set 'Em Up Jacks, which happened to be Dave's bar of choice in college. Jack's is a solid sports bar and grill– huge TV's on every wall + at every angle, a bar that winds through the middle of the space, and a super friendly staff that'll greet you with a smile and a shot of Patron. (Or that might've just been us…?)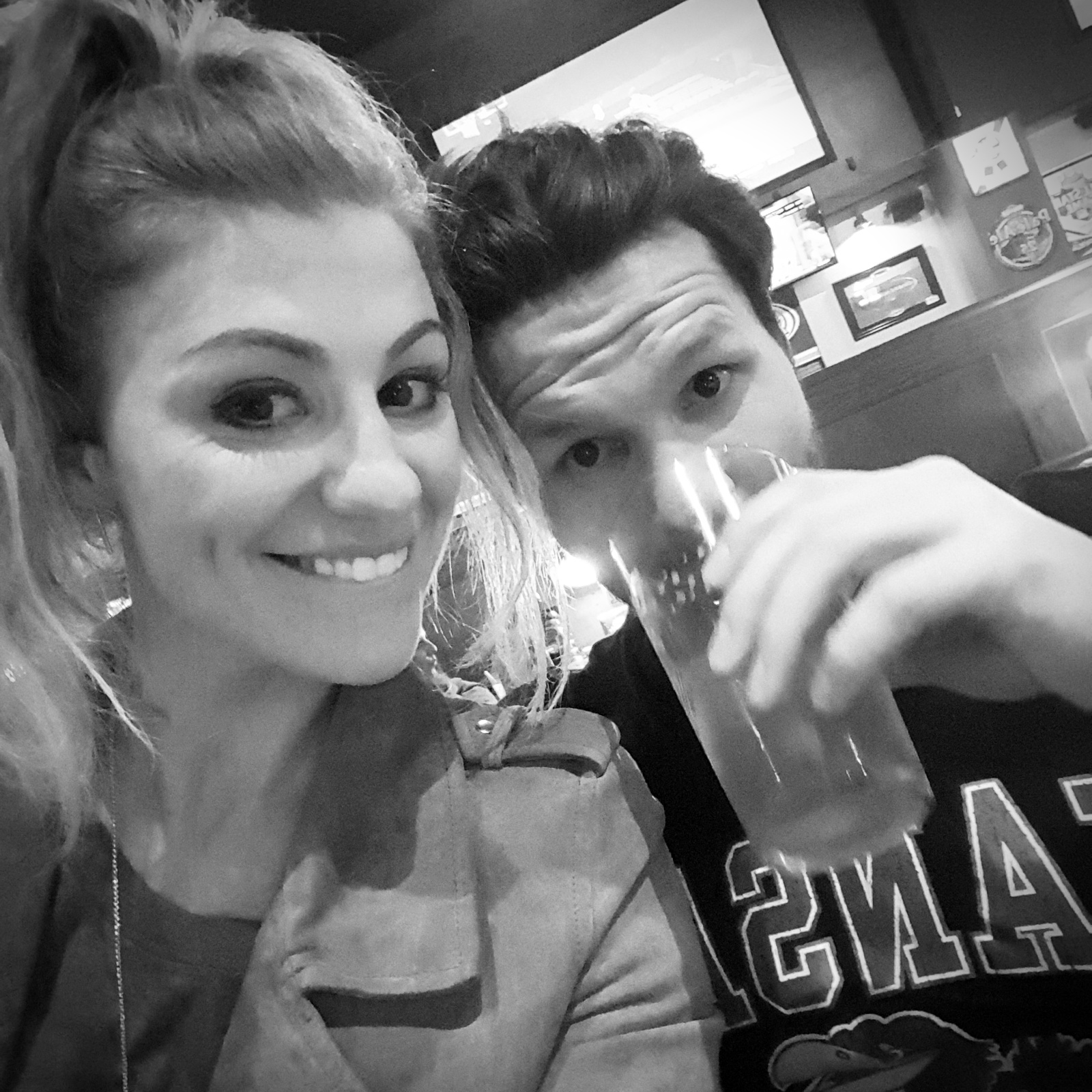 The day in Lawrence was a trip down memory lane, for sure– oh, how I had missed LFK. Being back in at Allen Fieldhouse felt like coming home, and Mass Street has the same charm and character it did when I was a student at KU. A helluva birthday present! <3