Cool sleeves and a bias cut make this chambray dress an easy pick.
Keeping it breezy is the name of the game in July. We're boiling this week in KC with heat indexes in the 100s, so I broke out this embroidered chambray dress from Chicwish to check the chic and comfy box. I love the flirty sleeves, and dig how the hem is long enough to wear this dress at the office. I added a pair of fun + quirky platforms for an unexpected shoe, although basic flat sandals or sneakers would also work.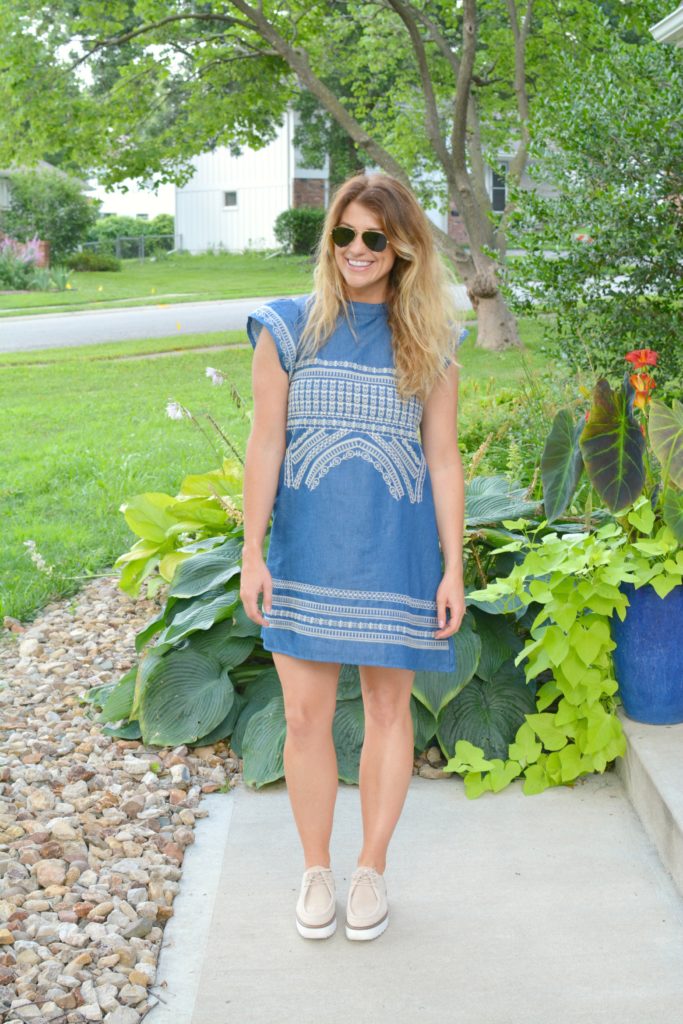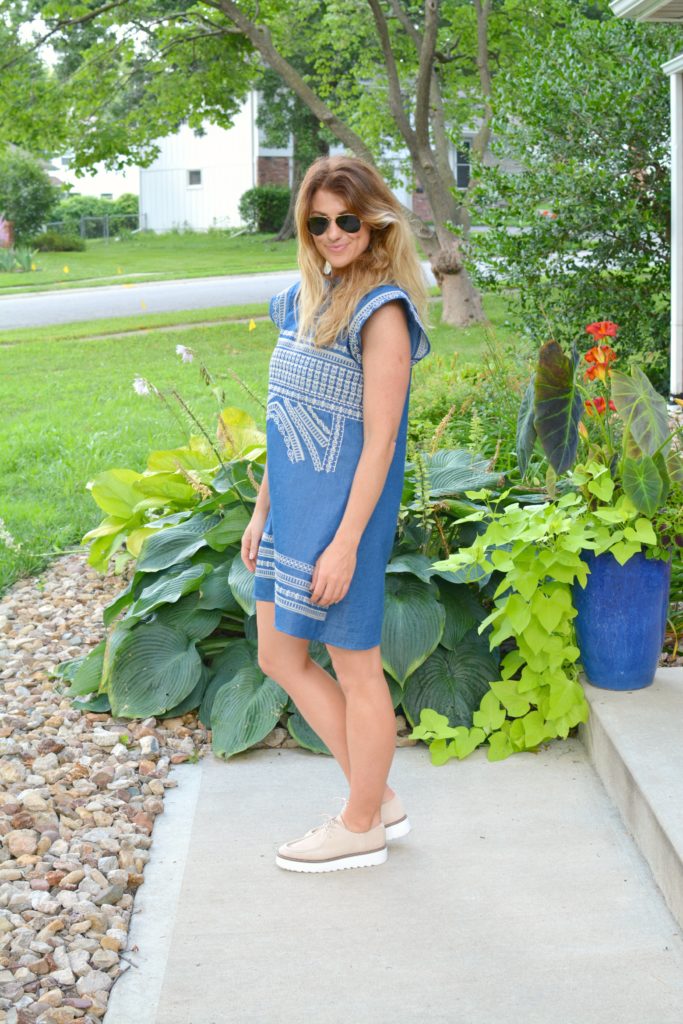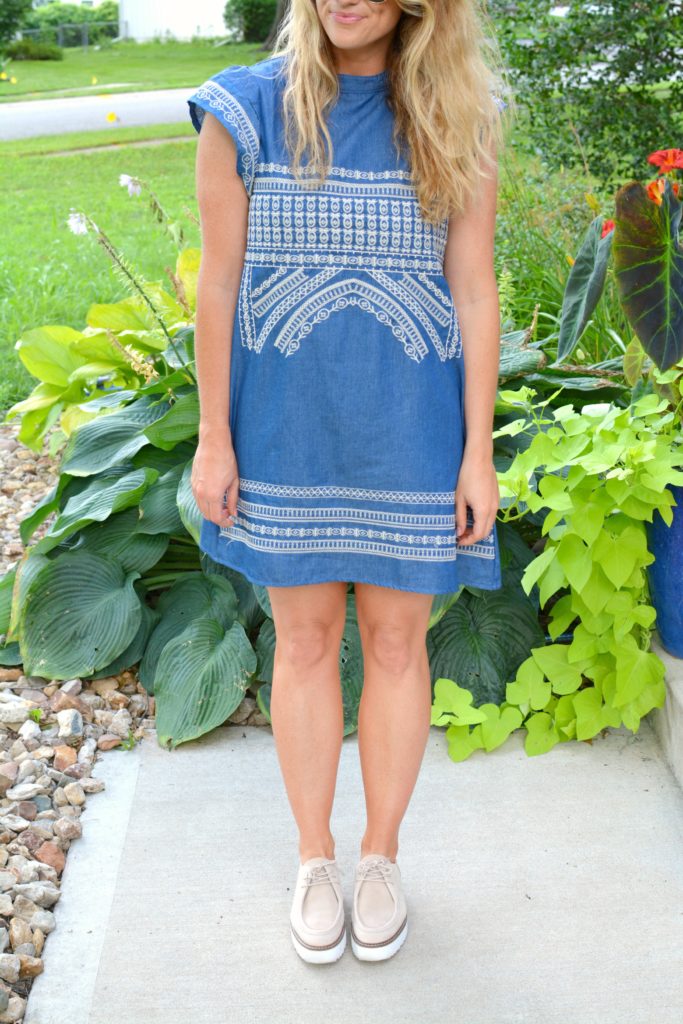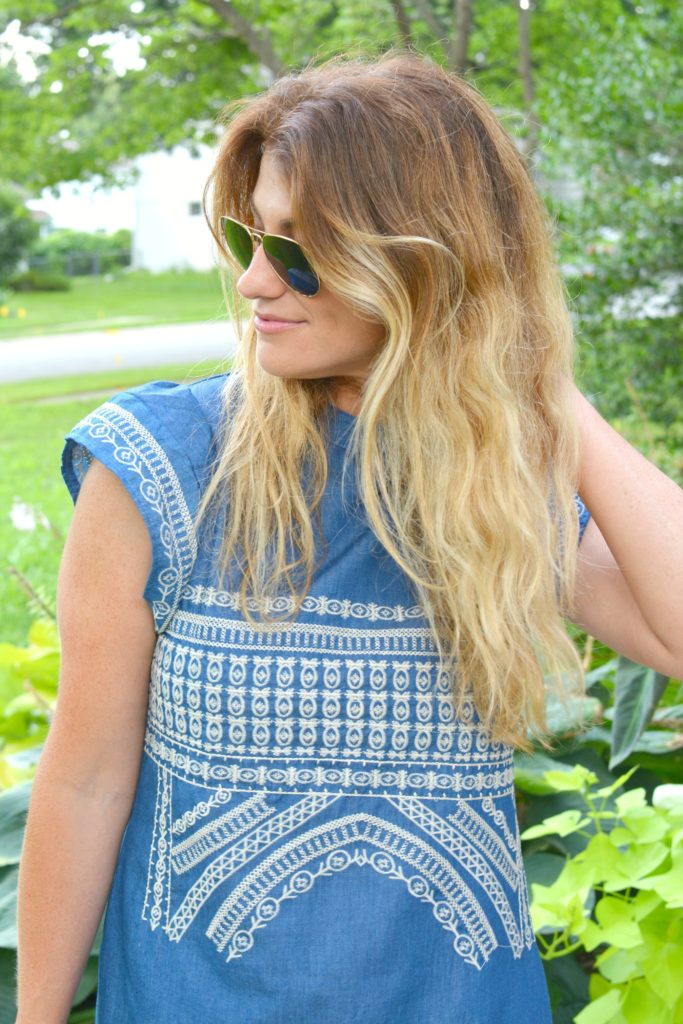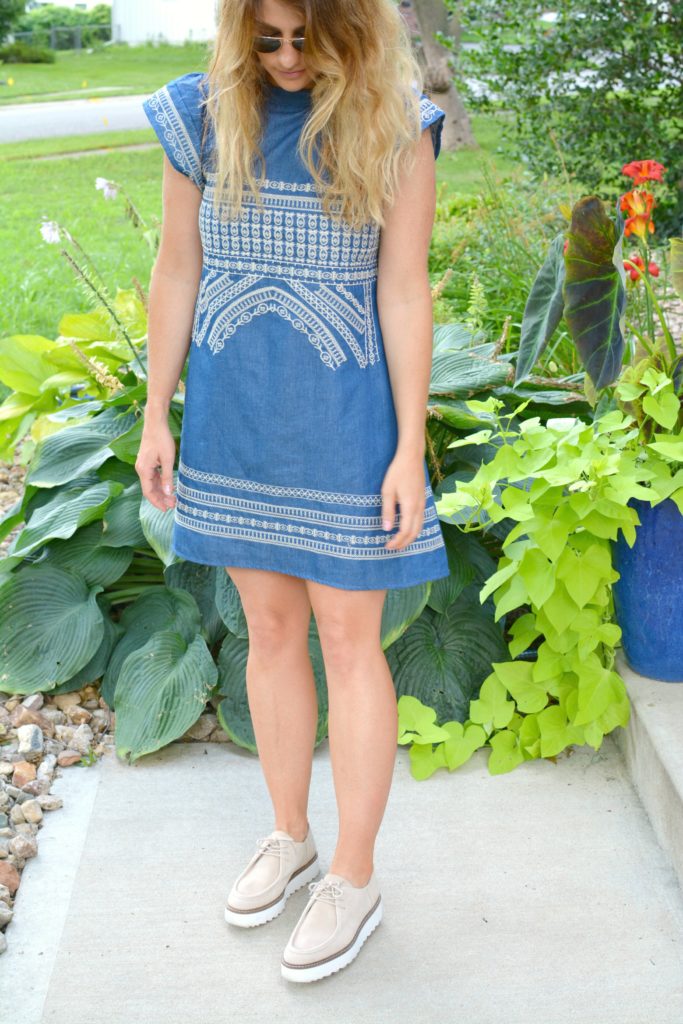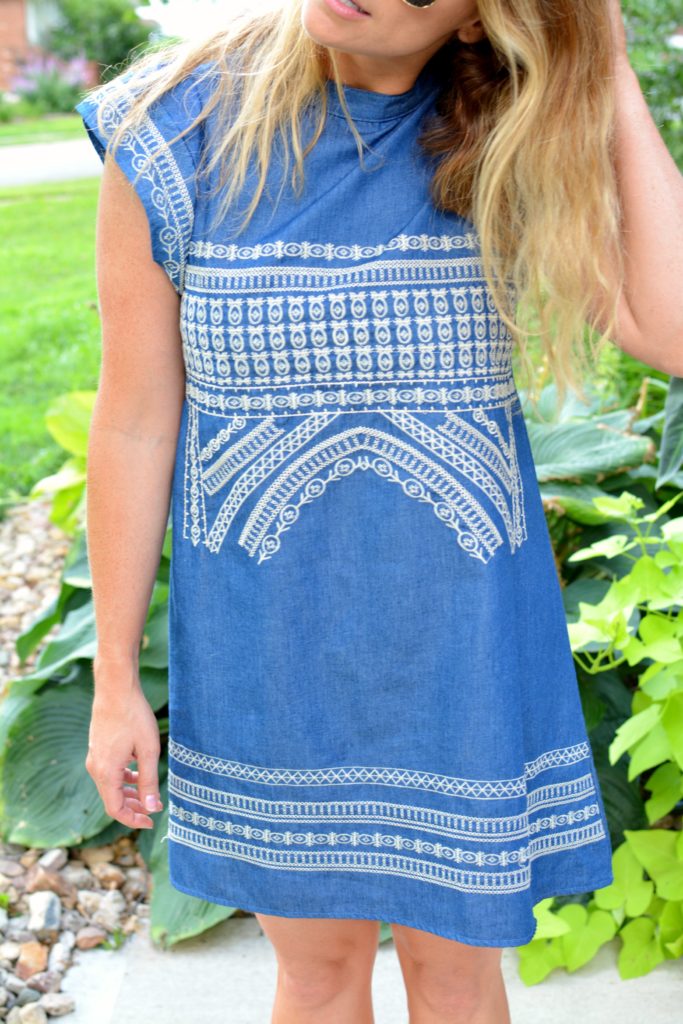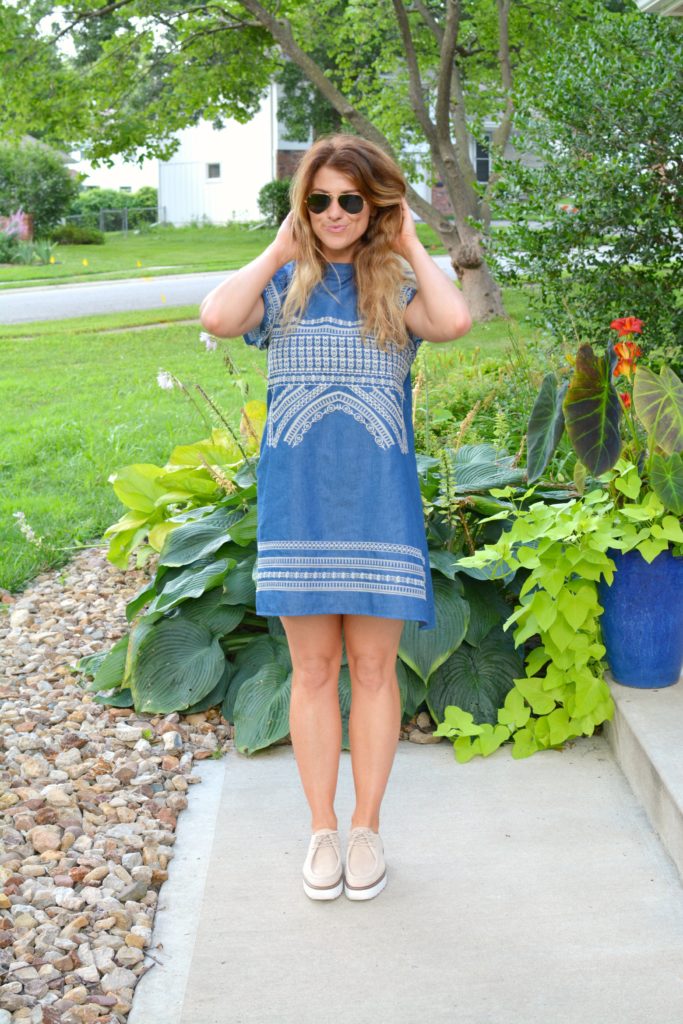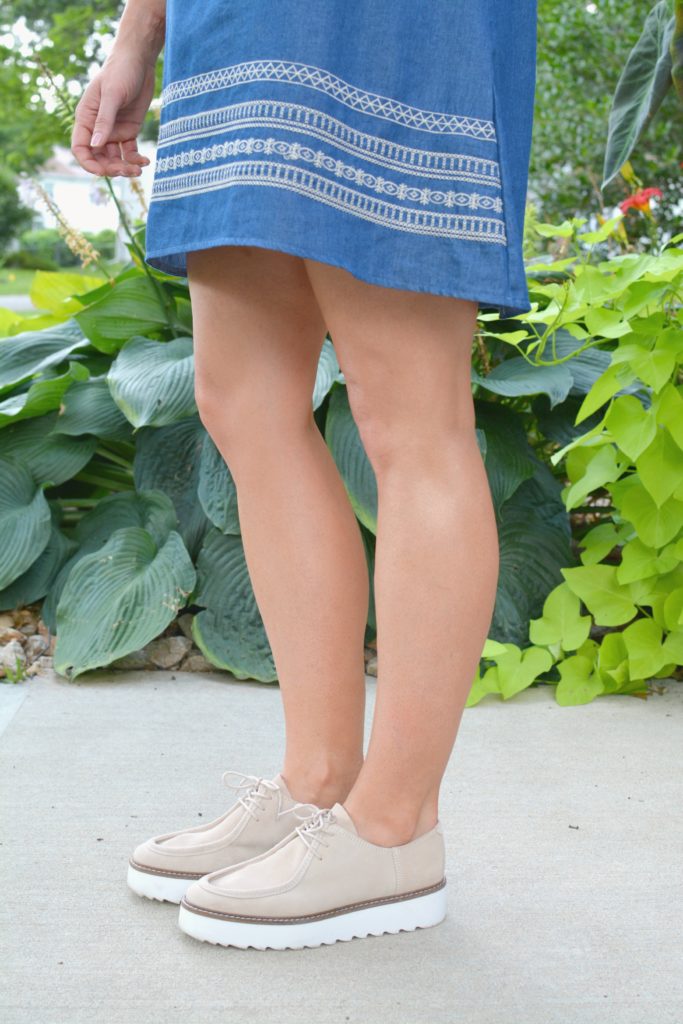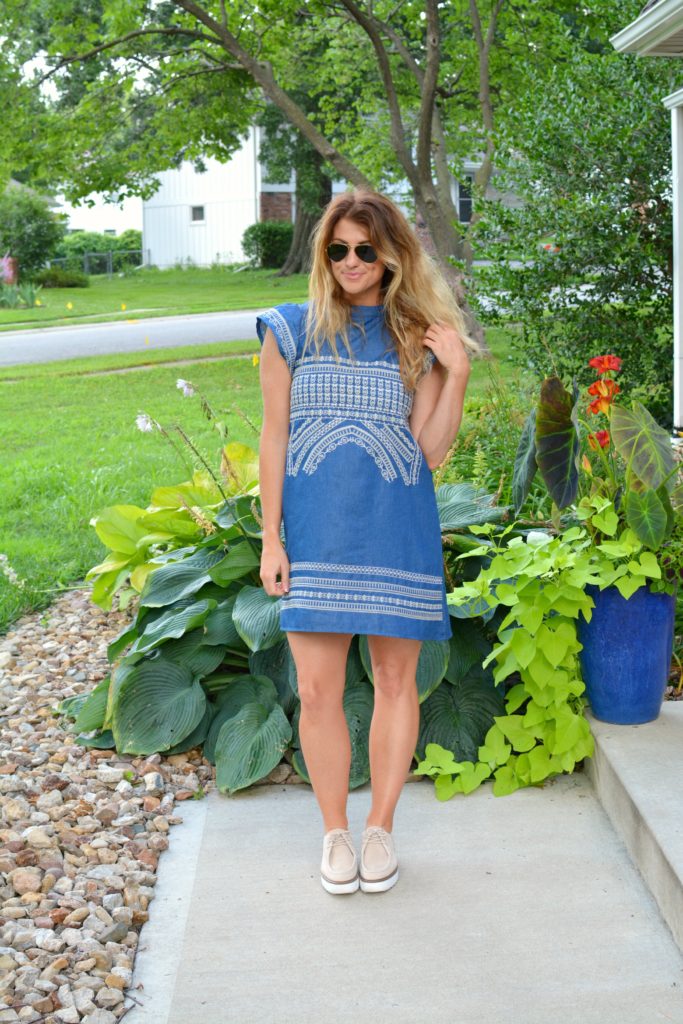 Shop the look:

Denim-everything is pretty much everywhere you look this summer, so a chambray dress was a great addition to the closet. I'm looking forward to the fall, when I can layer a lightweight cardigan or a structured leather jacket over it and stretch it just a few months further than full-stop summer.
More #NSale Picks: All the Best Accessories.
Accessories are one of the best ways to update your wardrobe with the latest trends without breaking the bank. The Nordstrom Anniversary Sale comes with lots of goodies, and cute accessories are abound. I have these statement Kate Spade studs in blue and the shine factor is legit– and for $32? Sold. This floral Ted Baker watch is a steal for under $100; such a cute piece to wear and later. That darker floral means it's fall- + winter-friendly. Backpacks + fringe? Um, yes. This Rebecca Minkoff is the best of boho 90s– on super sale.

Did you miss Thursday's post? I covered stuff you can buy now + wear now.
Beauty Must-haves

Athlesiure Goodies

Linking up with Beauty By Miss L, Style Elixir, Elegantly Dressed and Stylish, Her Heartland Soul, Walking in Memphis in High Heels + The Fashion Canvas, I Do DeClaire, Two Peas in a Blog, Style Nudge, Mama and More, Shopping My Closet, Posh Classy Mom, Get Your Pretty On, Pumps and Push Ups, and The Pleated Poppy.