We're reaching that point of summer where the main objective to getting dressed every morning becomes: stay as cool as possible. This means forgoing most jewelry (I'll pull out those heavy statement pieces when the heat breaks) and choosing lightweight fabrics that move + breathe. And if I can sneak in a backless feature? I'm all for it. This green backless maxi dress is plenty breezy for late July, and bonus– in my favorite neutral.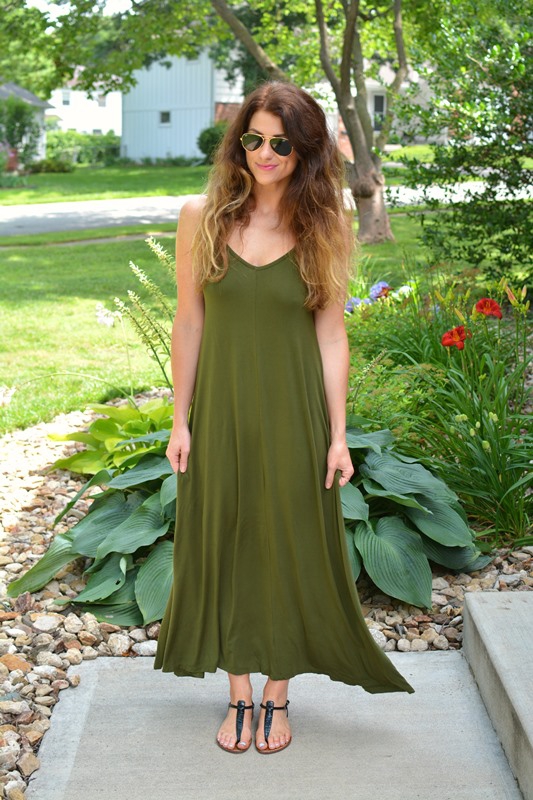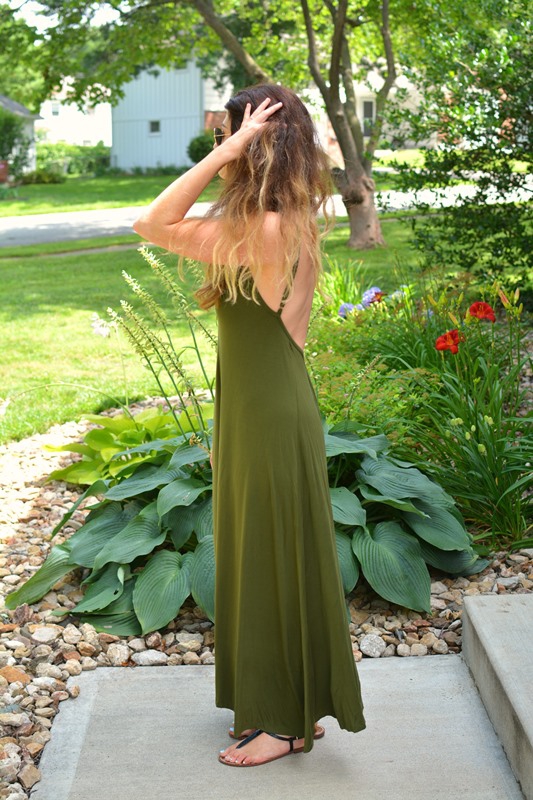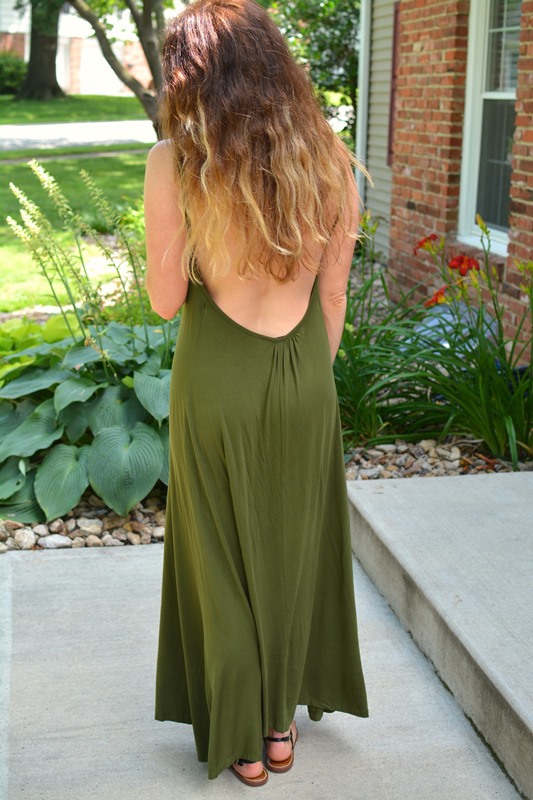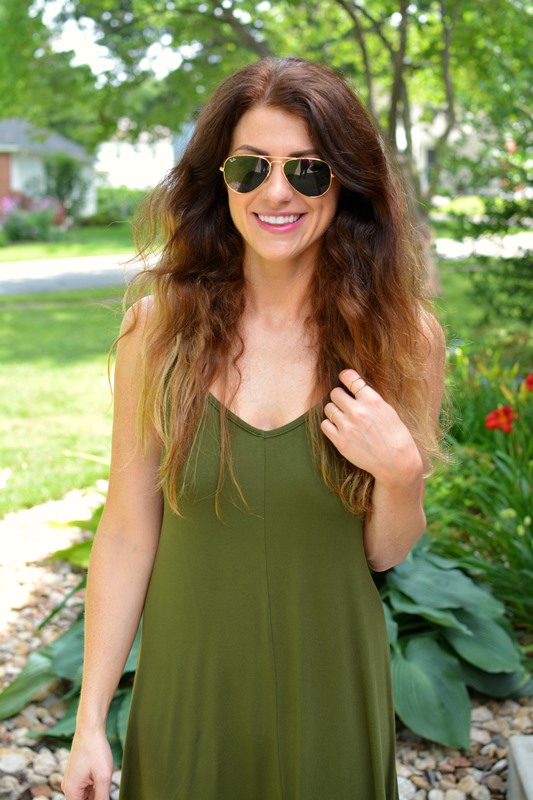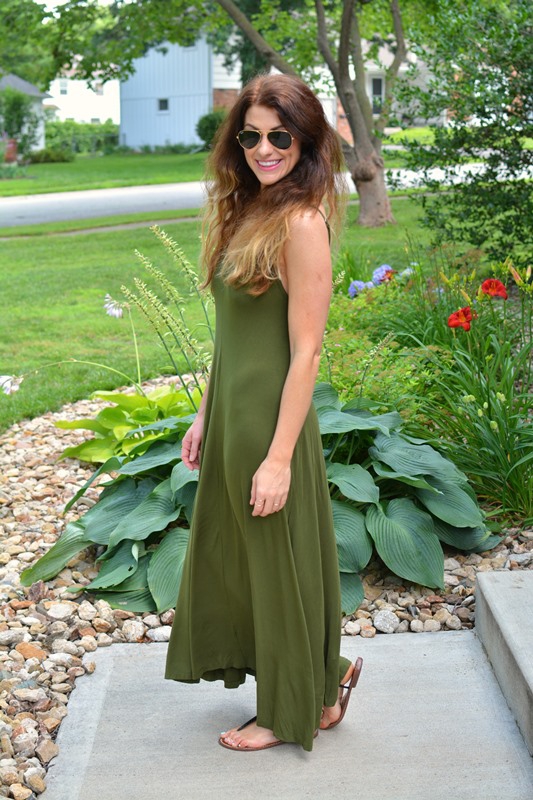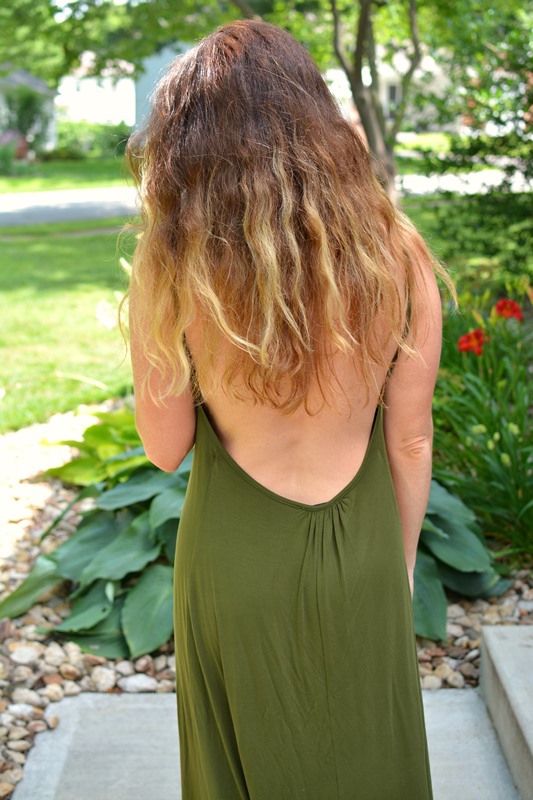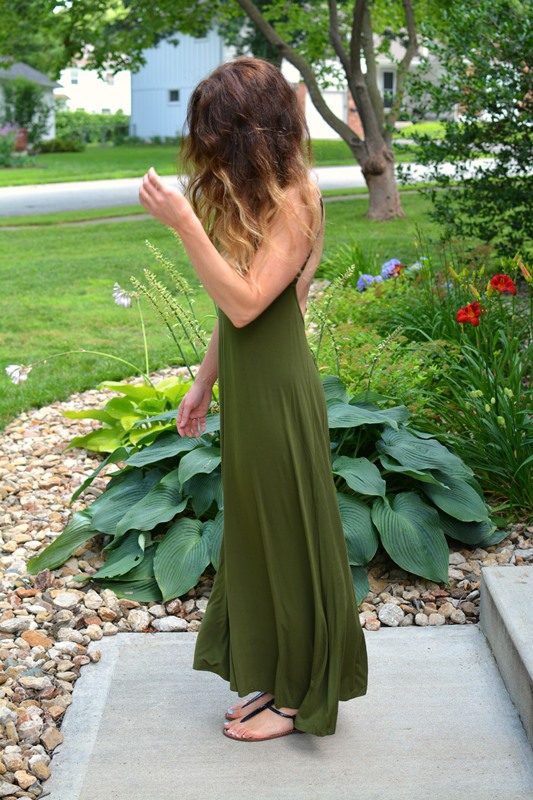 Shop the look:

A green backless maxi dress like this definitely beats the heat. Now if I can just tame this lion's mane…
Hope you're staying cool where you are!
Linking up with My Girlish Whims, Stylin in St. Louis, Doused in Pink + Curly Crafty Mom, Mix & Match Fashion, Chic Street Style, The Penniless Socialite + The Tiny Heart, The Red Closet Diary, Happiness at Mid Life, Life of Malones + East Coast Chic, Sincerely Jenna Marie, VMG206, Birdie Shoots, Style Elixir, The Fashionista Momma, More Pieces of Me + Sincerely Jenna Marie, Michelle's Pa(i)ge + Northwest Blonde, and Pink Sole + Cha Cha The Fashion Genius.