Ridiculous clothing, round 87: a denim jumpsuit.
I'm a sucker for silly fashion– part of me just wants to see if I can pull it off. (See here and here.) I'm probably flirtin' pretty hard with that line here in this denim jumpsuit, to be honest. But it was too fun not to try! (Score it from Madewell right here.) The culotte leg is a bit tricky; I grabbed a pair of flatform brogues to give myself just a bit of height. (A high heel probably would've been an even better fit.) These brogues are killer though, and so comfy. A basic black crop top under the jumpsuit and some layered dainty necklaces finish the look.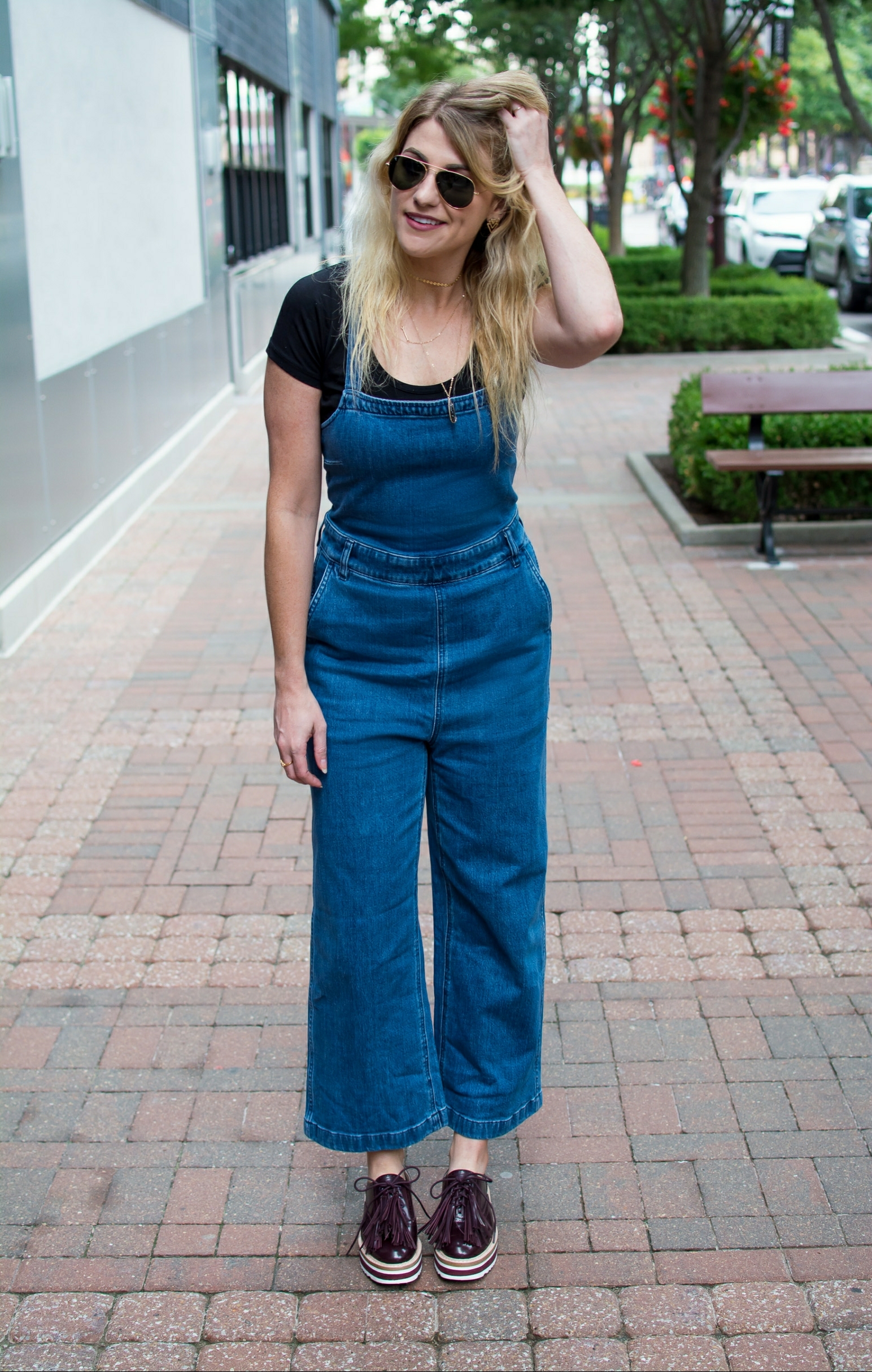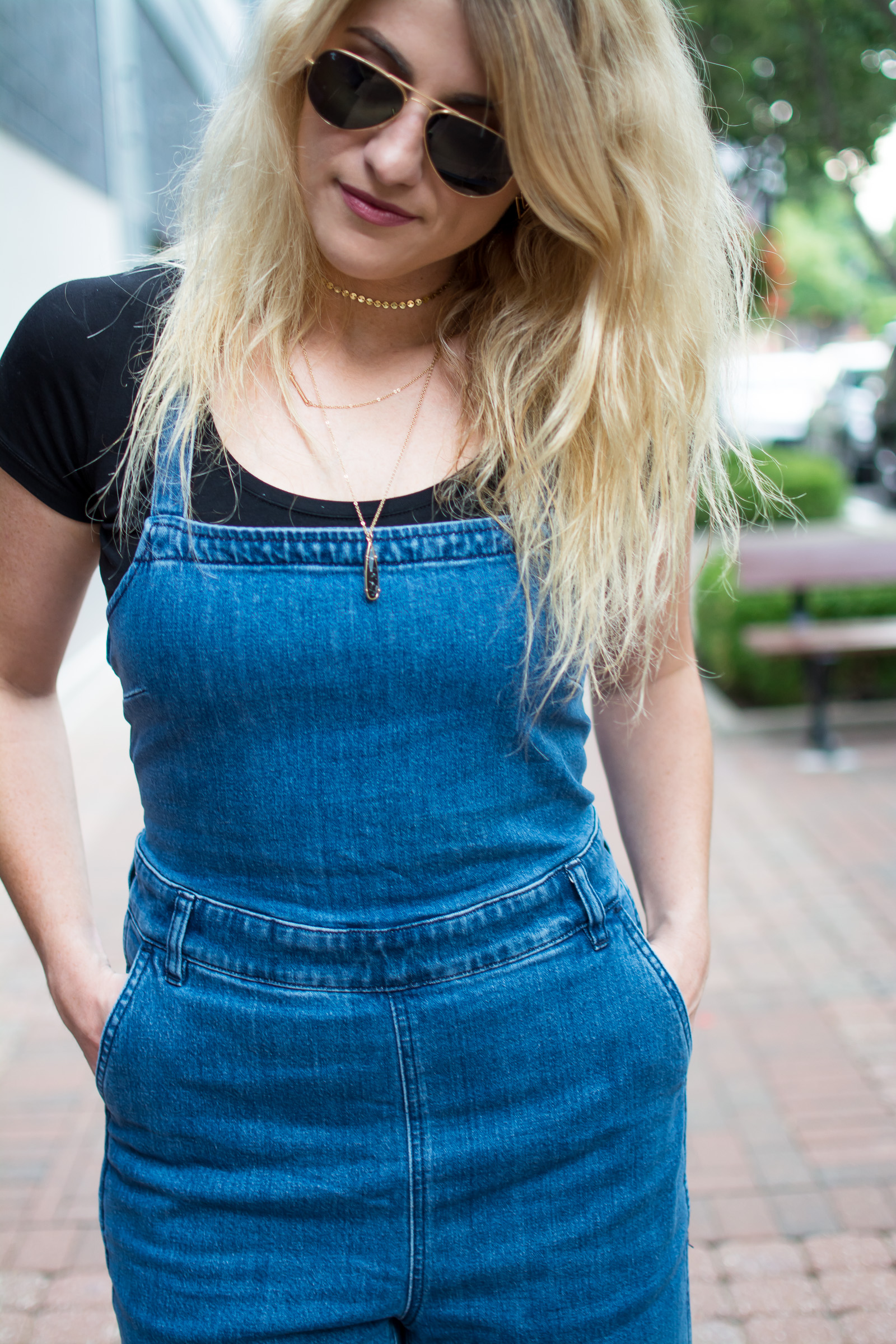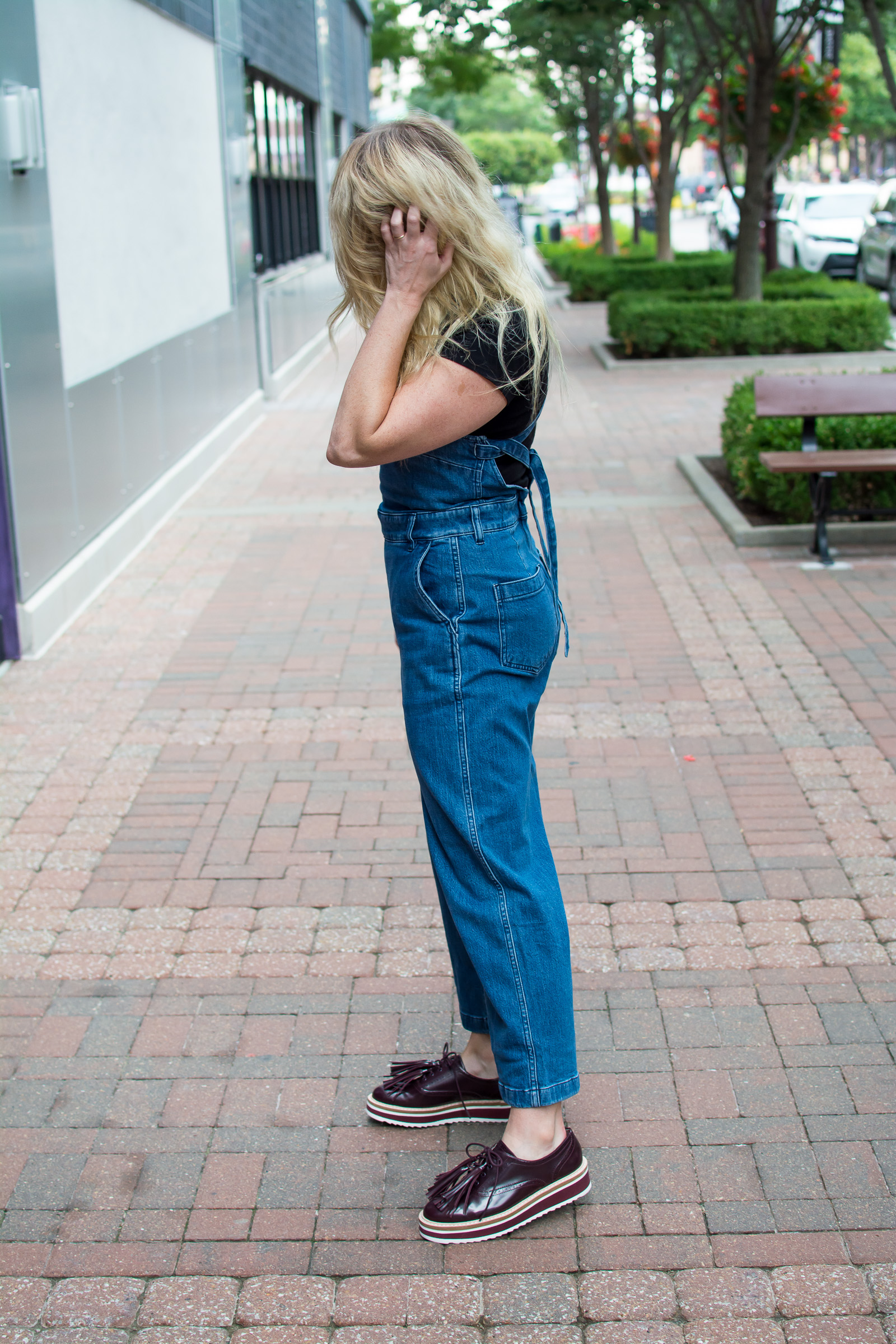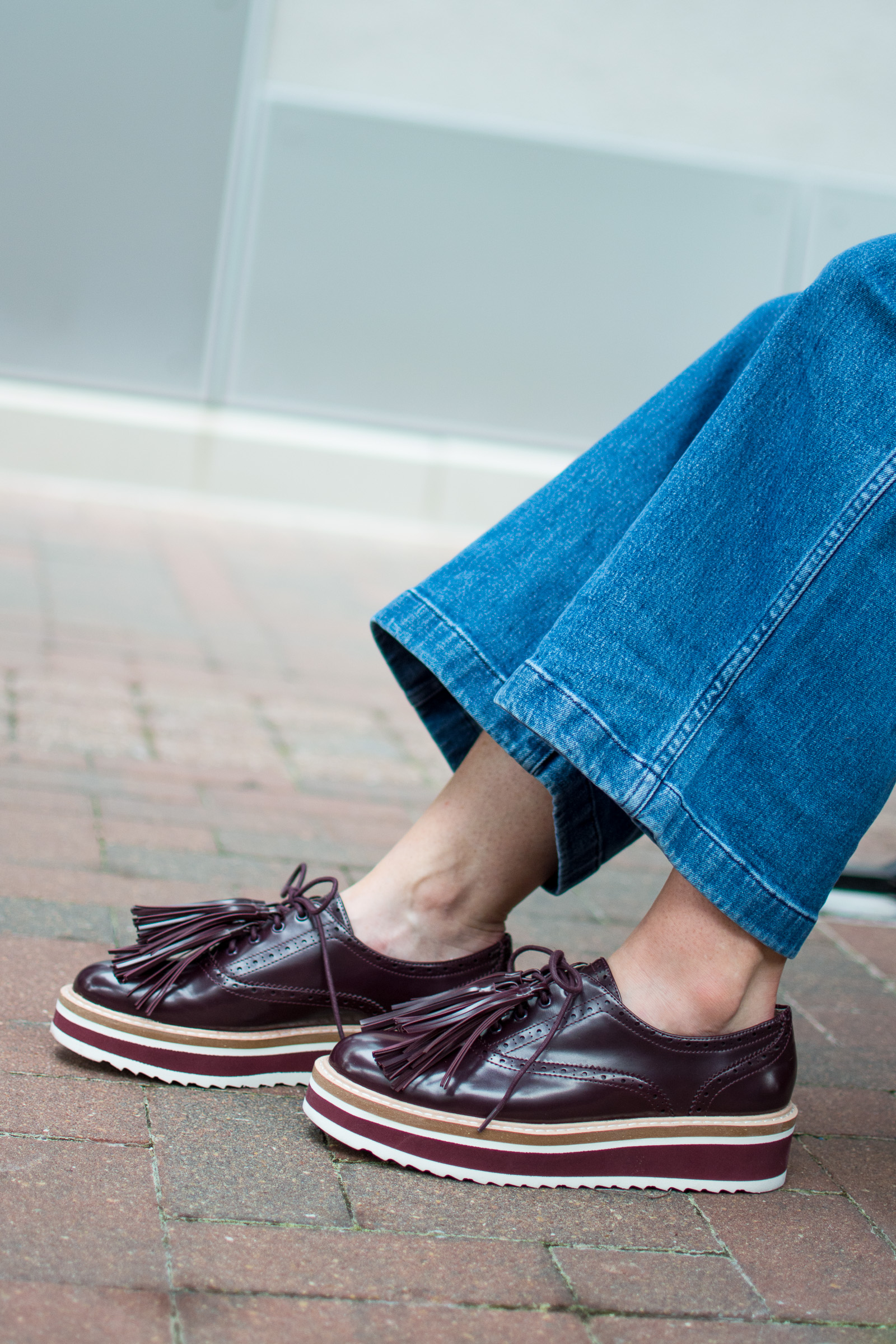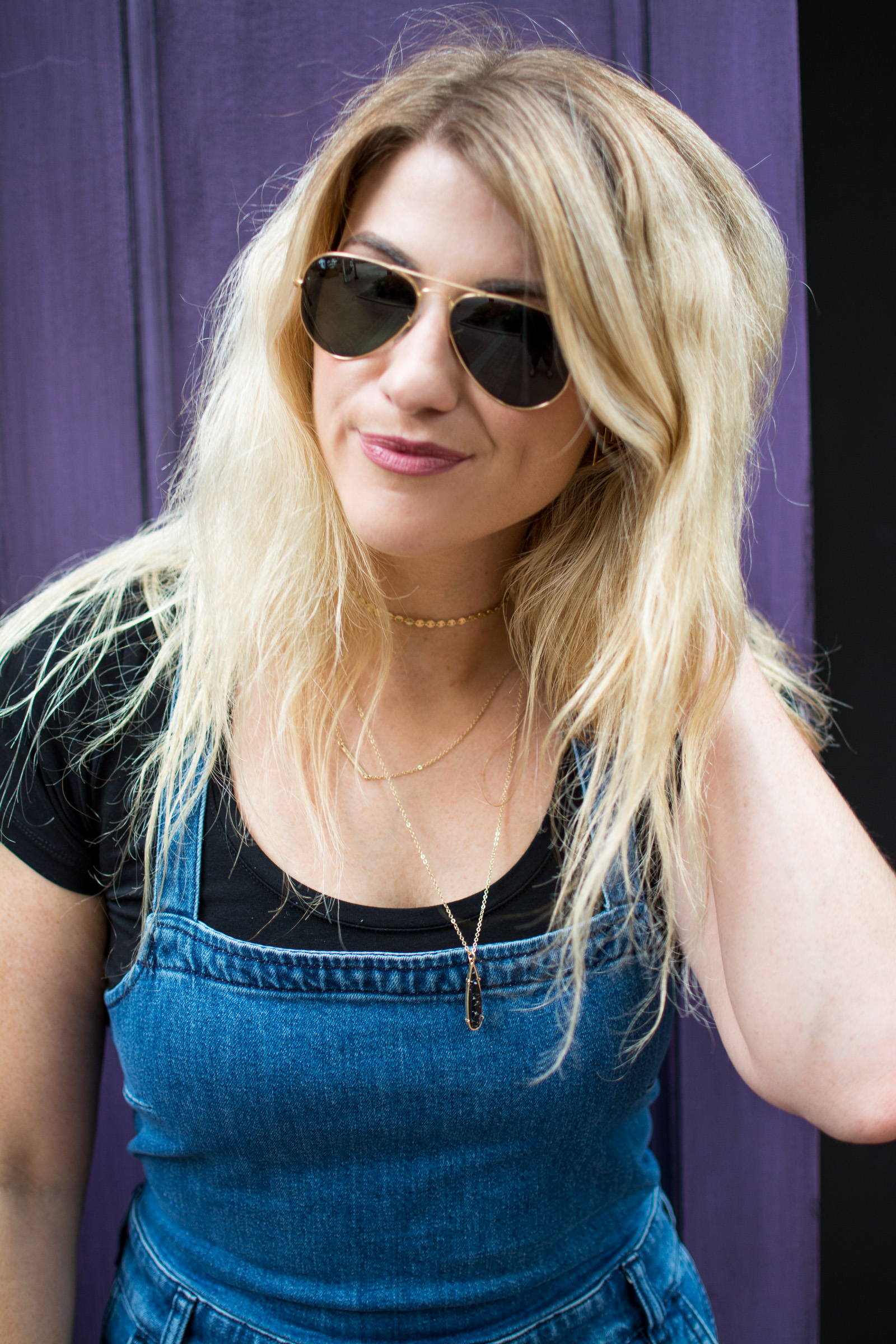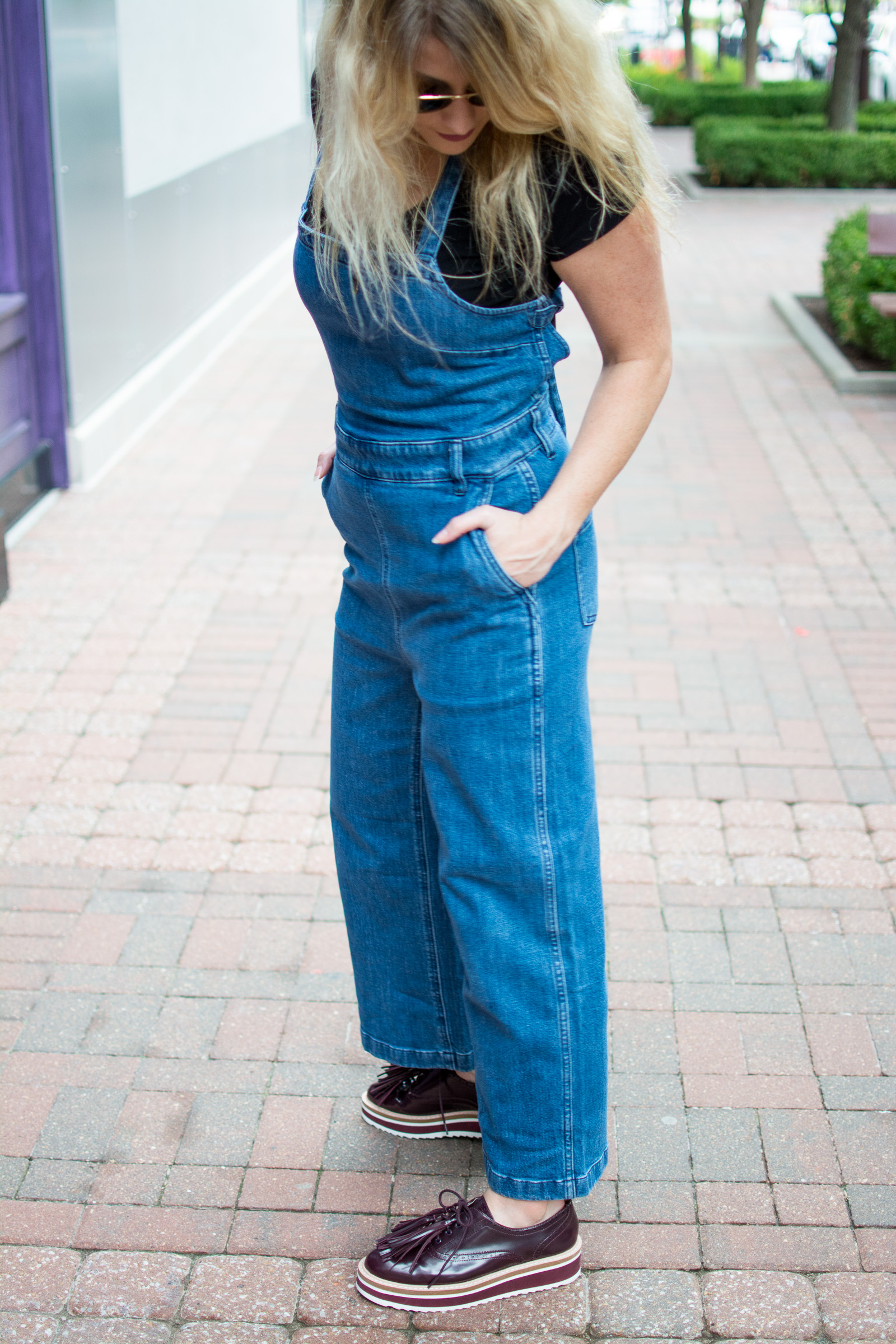 Shop the look:

So while this denim jumpsuit is really fun, I won't blow smoke and claim everyone can wear this. If you're short-waisted (hi, me!), carry your weight through your midsection, or have short legs (also me!), this might not be the jumpsuit for you. However, do not think this means you cannot do jumpsuits (denim or otherwise) in general; it just means avoid a cropped culotte leg and a mom-jean type torso cut.
In other news, Kansas City Fashion Week kicks off this Sunday with a garden party. (Fancy!) I'll be at events + shows all next week, so make sure you're following along via Instagram, where I'll be sharing and story-ing in real time before covering everything on the blog. (Are we going to verb Insta Stories? Like snapping and Snapchat? You get my drift.) See you guy on the 'gram!
Linking up with Stylin in St. Louis, Curly Crafty Mom, Elegance & Mommyhood, Living on Cloud Nine, Adri Lately, Meet at the Barre, Threads for Thomas, Nancy's Fashion Style, A Pocketful of Polka Dots, Shelbee on the Edge, More Pieces of Me + Sincerely Jenna Marie, Michelle's Pa(i)ge + Northwest Blonde, and Pink Sole.