Comfy and chic in Spanx leggings for the post-Christmas celebrations.
Christmas doesn't end for everyone on the 25th– and Hannukkah has just kicked off. My boyfriend and I made the rounds at five Christmas celebrations this year. You can't go full stop formal for every event, right? So enter this look: a super snuggly cable knit sweater over a pair of leather-look Spanx leggings. I finished with black patent and gold loafers (a few seasons ago from Zara; shop similar versions here and here), and then a statement earring.
These Spanx leggings are the jam; for months I had been hearing about how incredible they were, so I finally grabbed a pair on a recent Shopbop haul. The result: killer fit smooths everything out and a high-waist that keeps everything in place, all in the form of a looks-like-leather-but-isn't material. Perfect!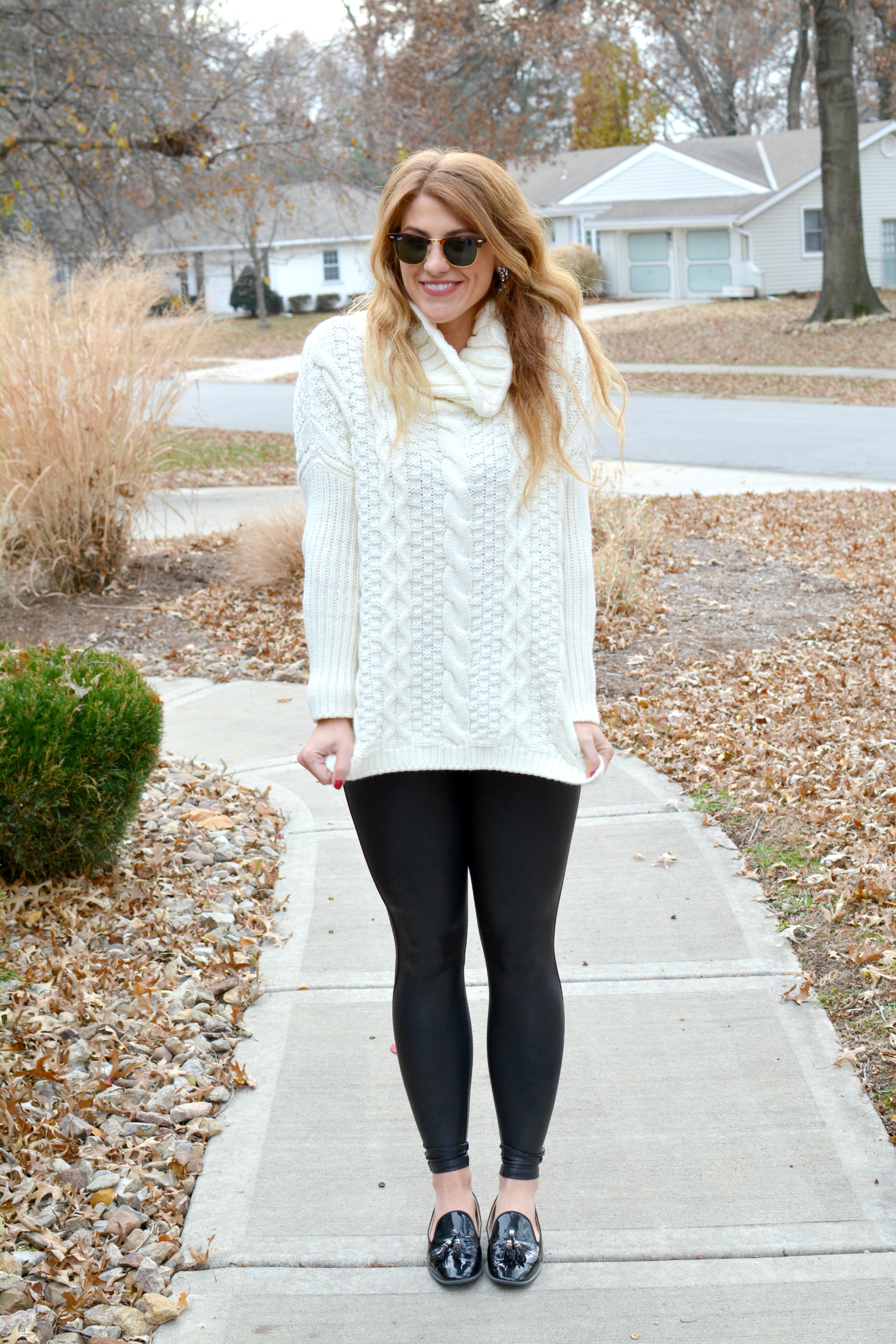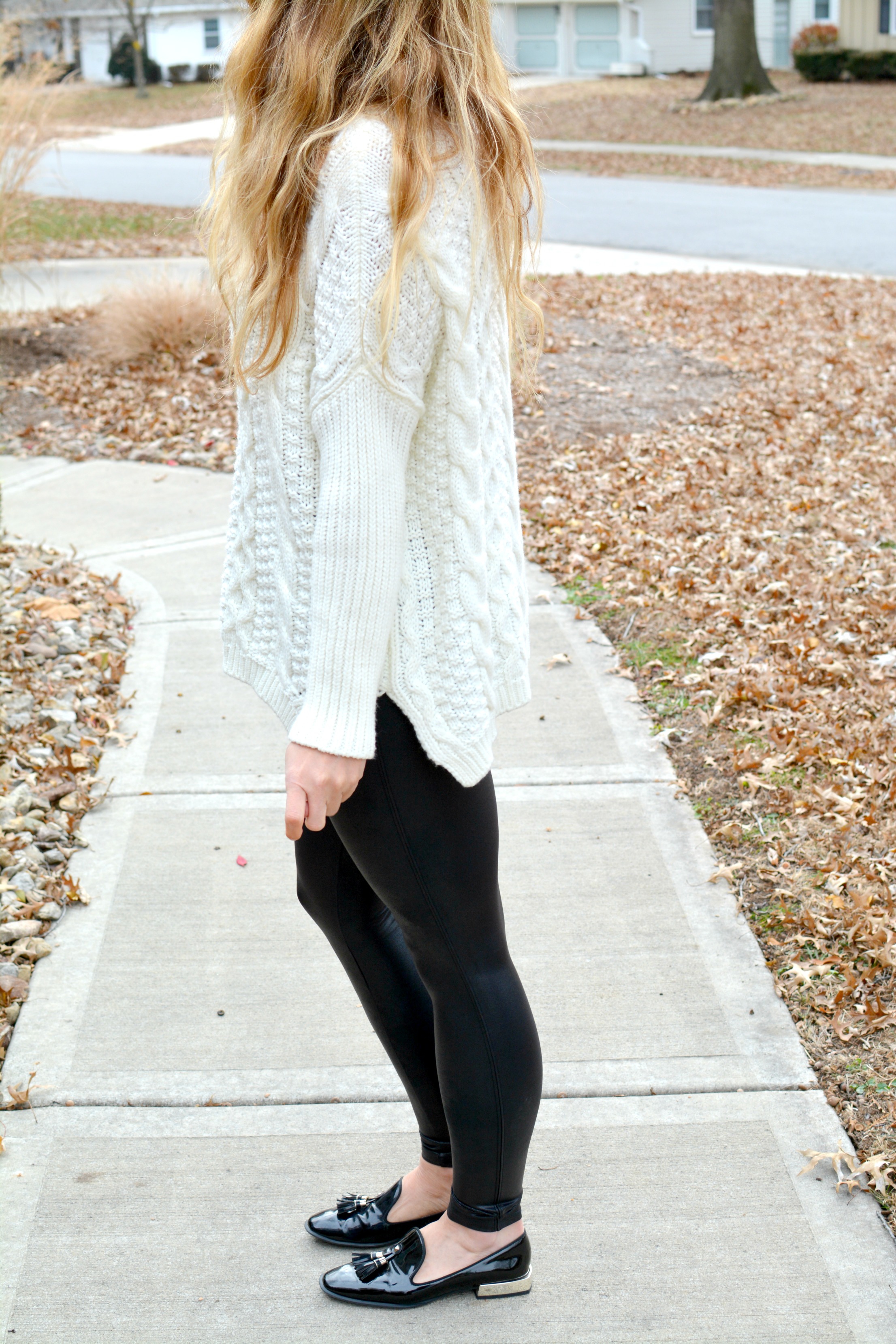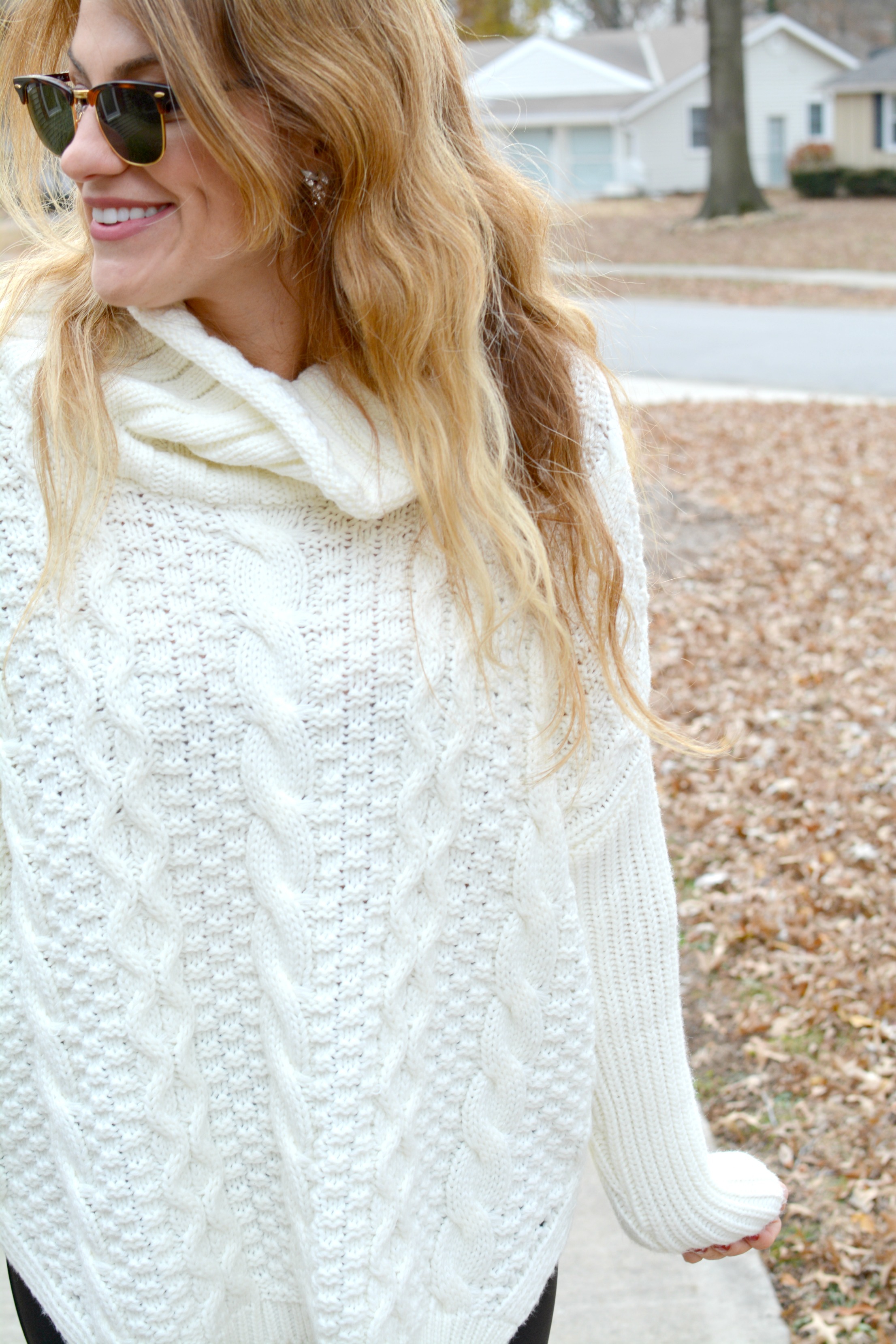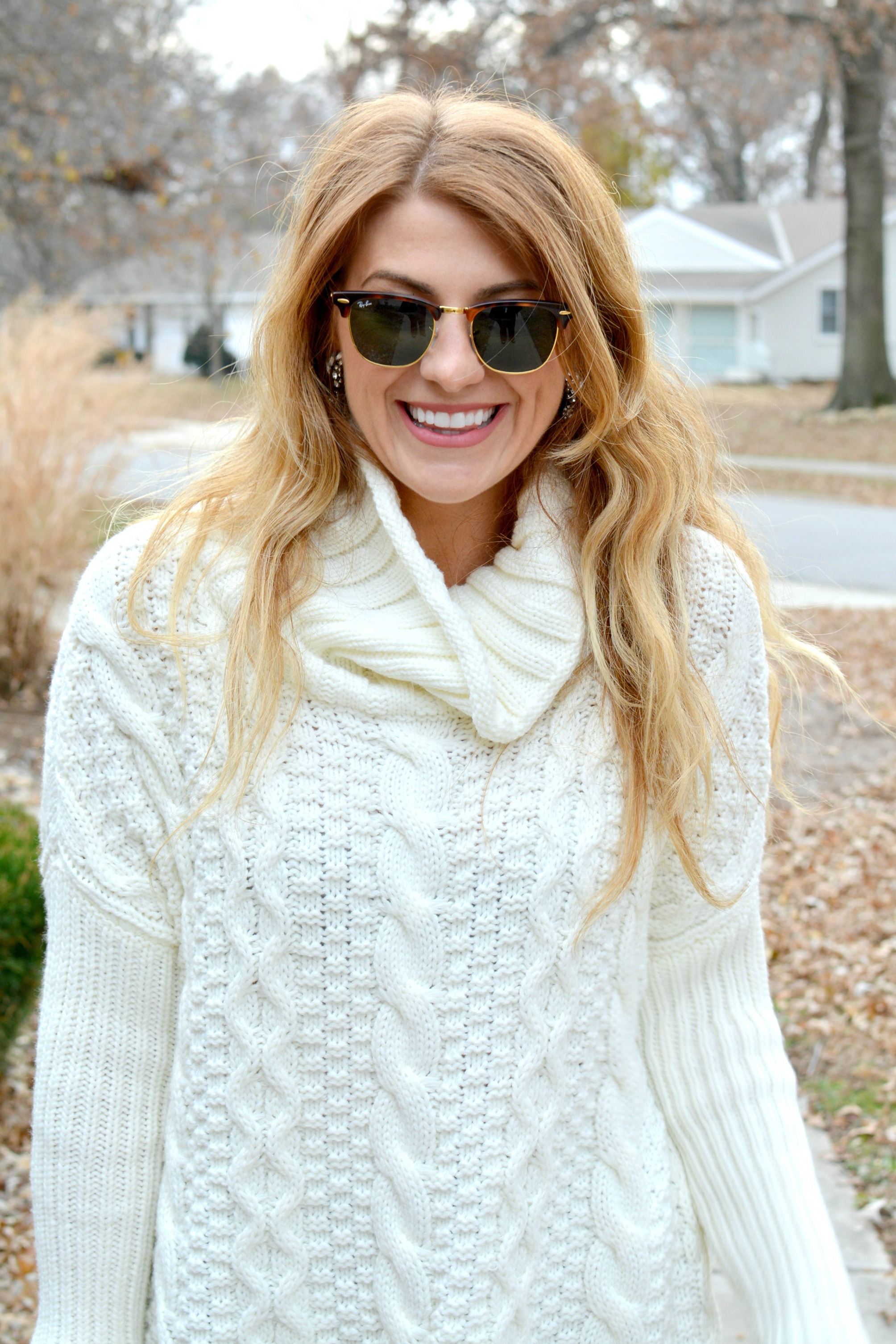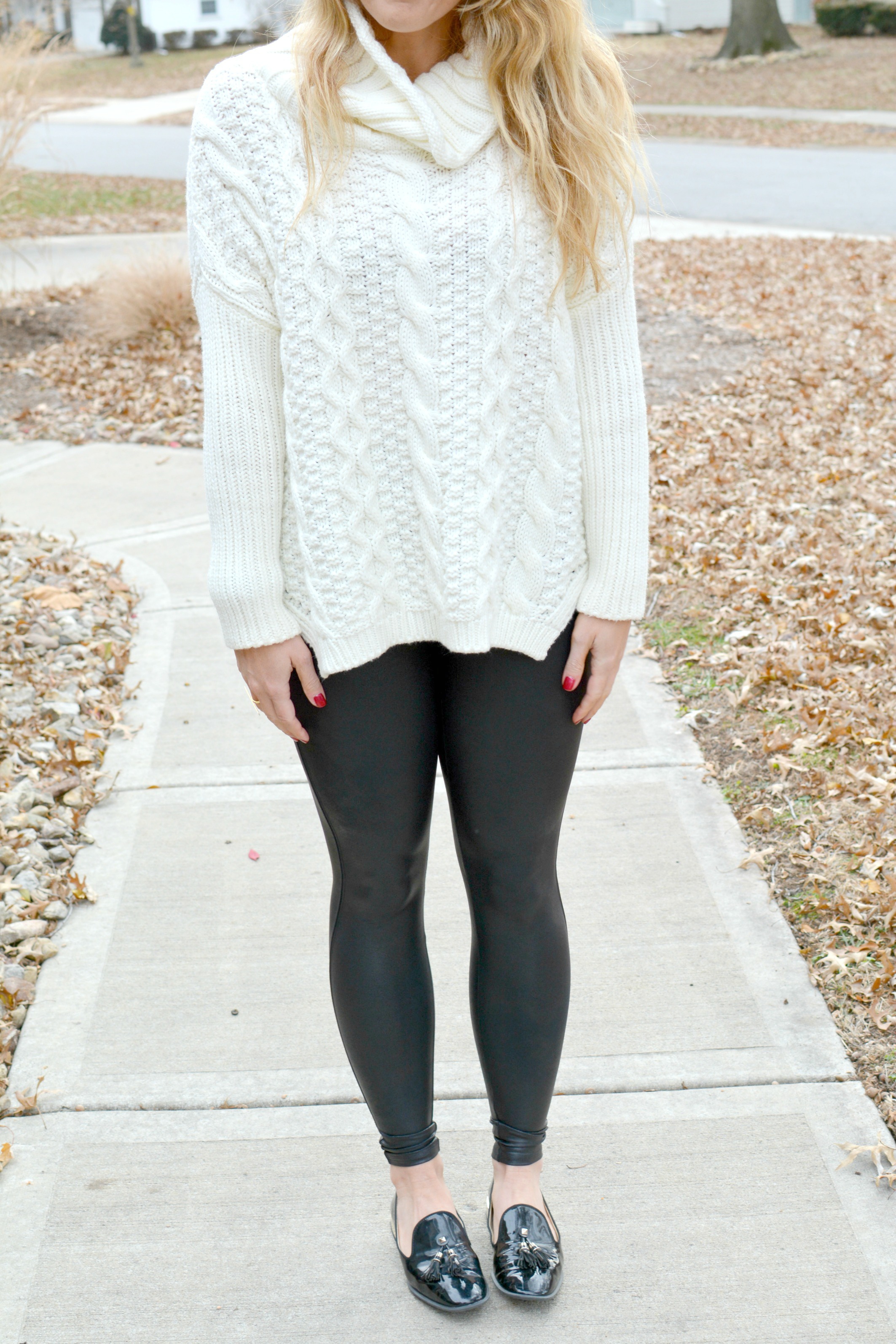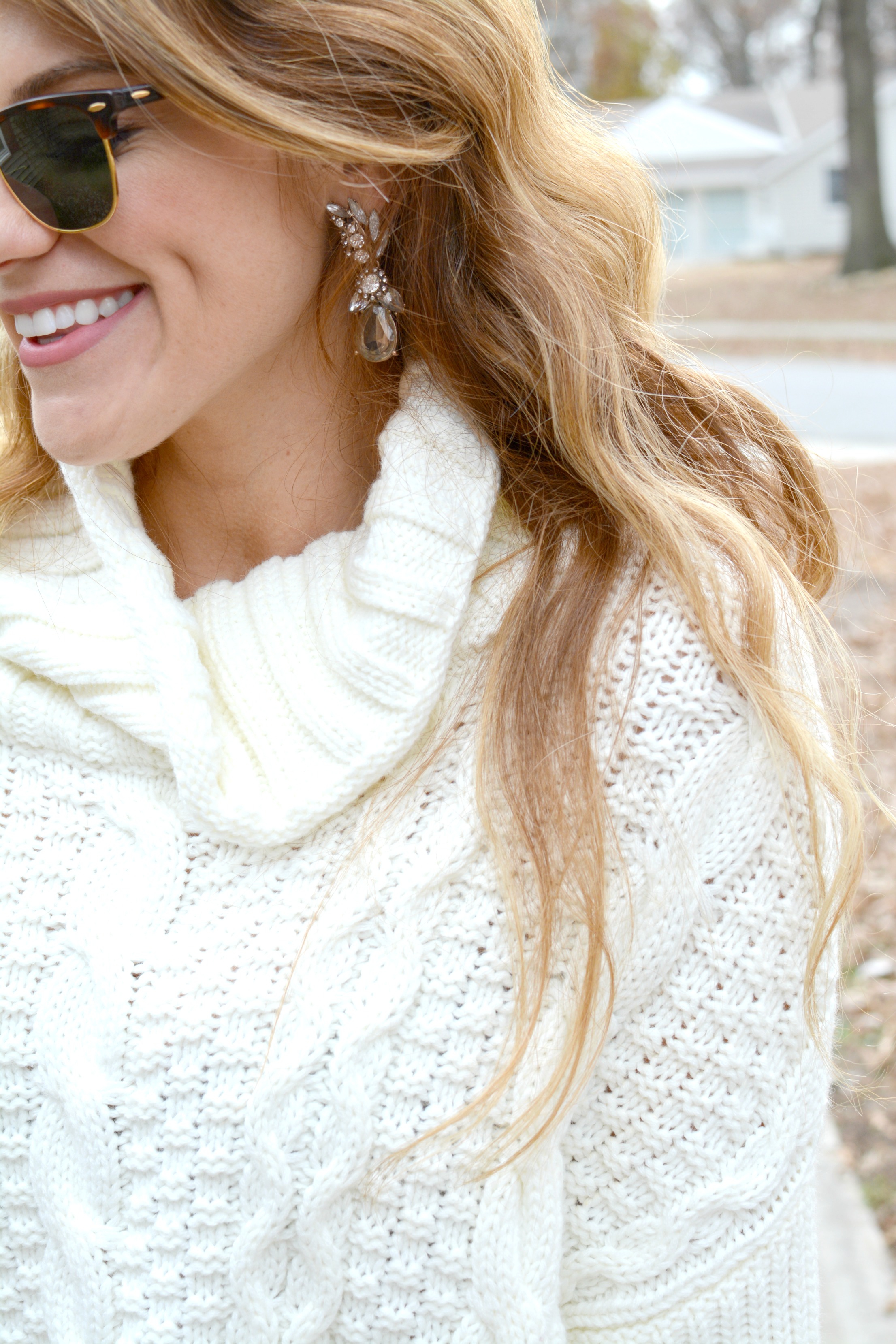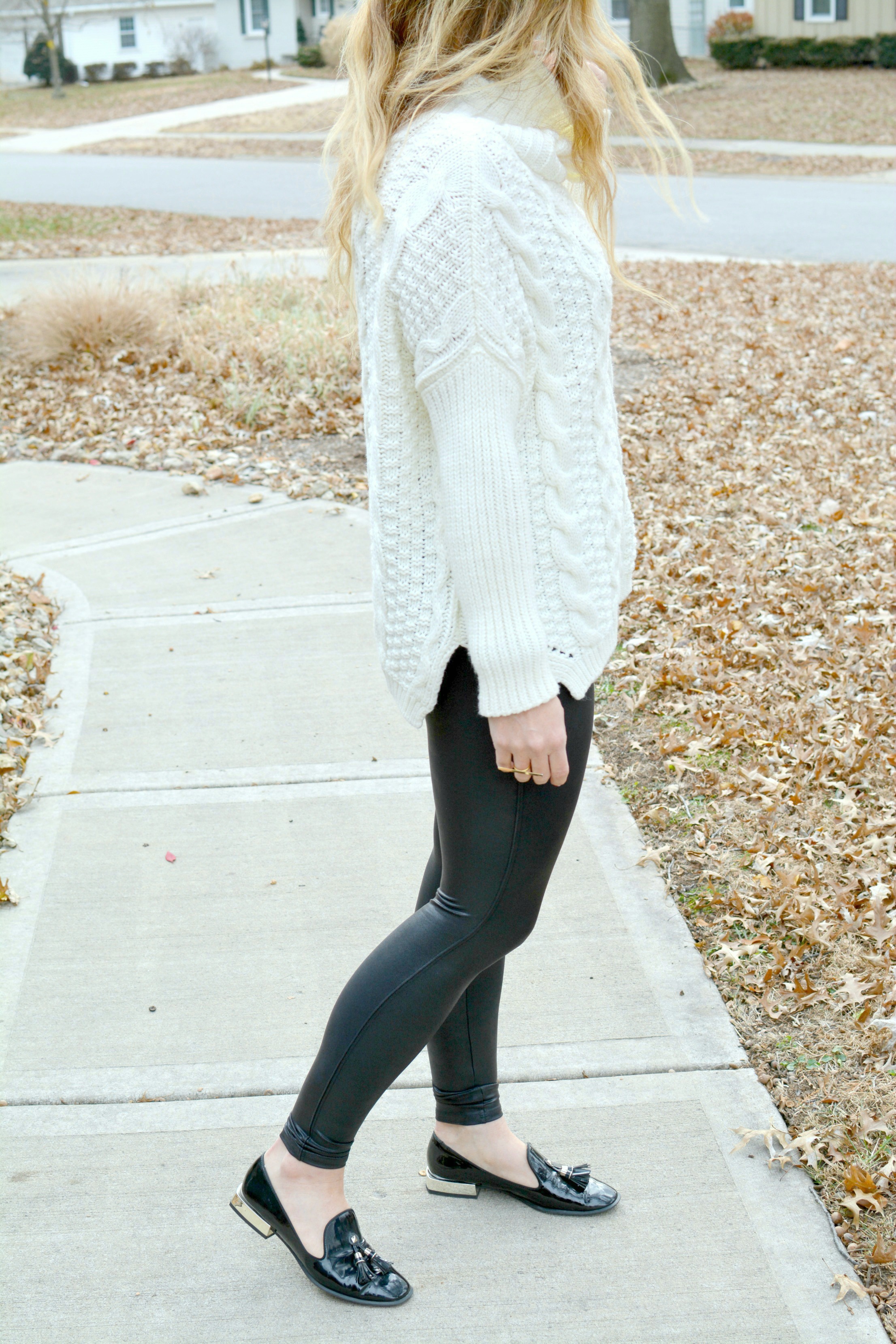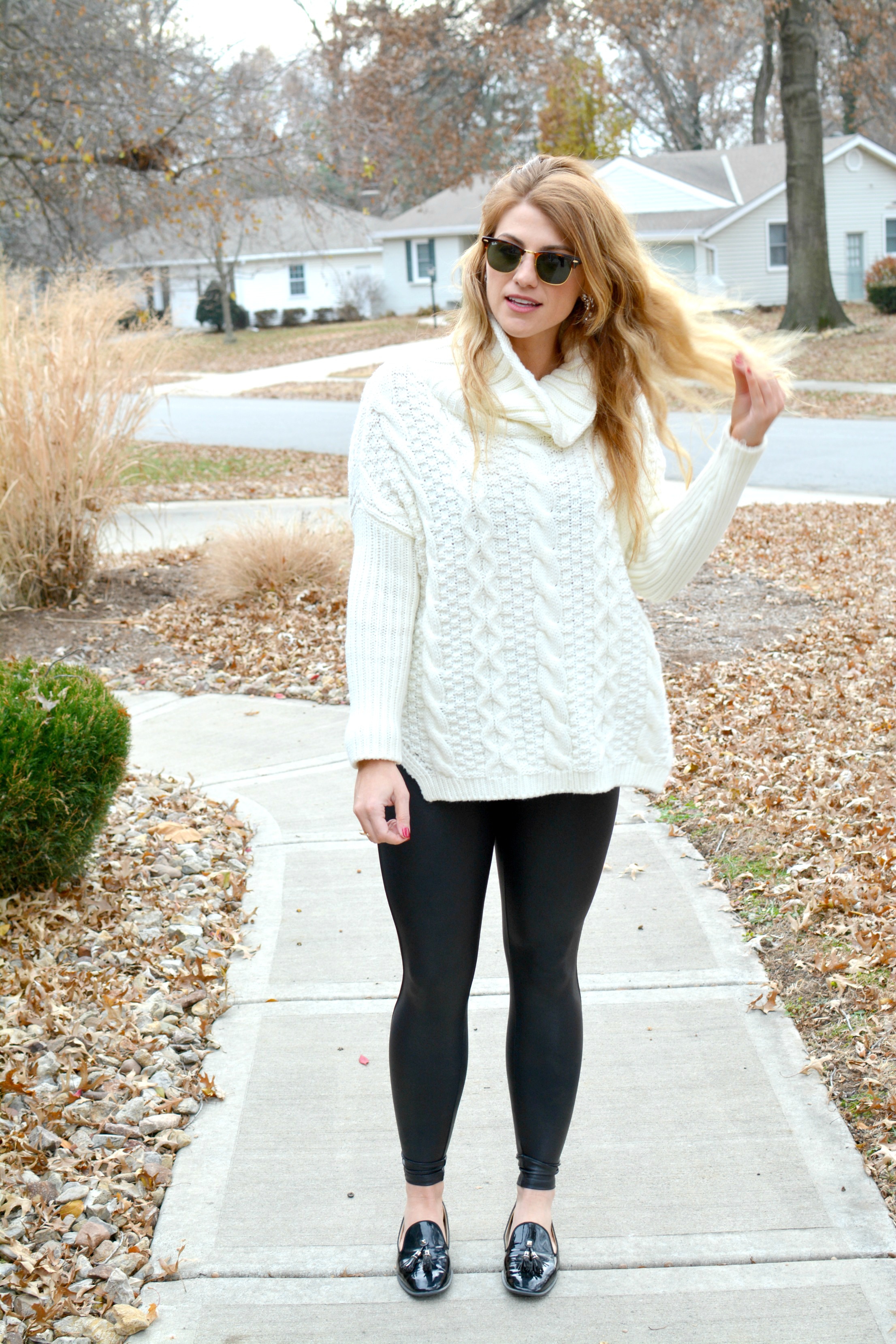 Shop the look:

Tune in Thursday for the look I'm wearing for New Year's Eve… aka my birthday. Whoo!
Linking up with Beauty By Miss L, Style Elixir, Walking in Memphis in High Heels + The Fashion Canvas, I Do DeClaire, Myriad Musings, Shopping My Closet, Posh Classy Mom, Sydney Fashion Hunter, Get Your Pretty On, Rosy Outlook + Seeking Sunshine, Pumps and Push Ups, and The Pleated Poppy.