Wearing the classics is a theme this week, yes? It was the basic-but-necessary blue oxford shirt on Tuesday, and today it's all about your standard trench coat, cropped navy trousers, and red pumps.
A fitted trench instantly adds some polish to any look. I lean on my Banana Republic version pretty heavily come spring, but was able to break it out last week when the city was unseasonably mild for late January.
A good skinny + cropped trouser is a closet workhorse, especially when dressing for the office. You can wear it with pumps or flats, go super formal with a blouse and blazer, or a little edgy with a simple tee and a leather jacket. So many options, and the navy color here is a neutral that works all year long. Red patent pumps with a pointed toe, a striped watch, and aviators make this pretty much the most patriotic + preppy ensemble ever.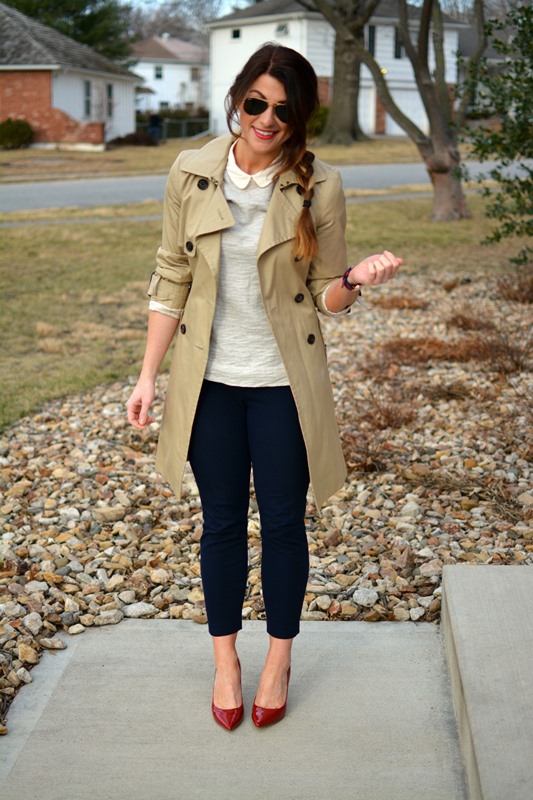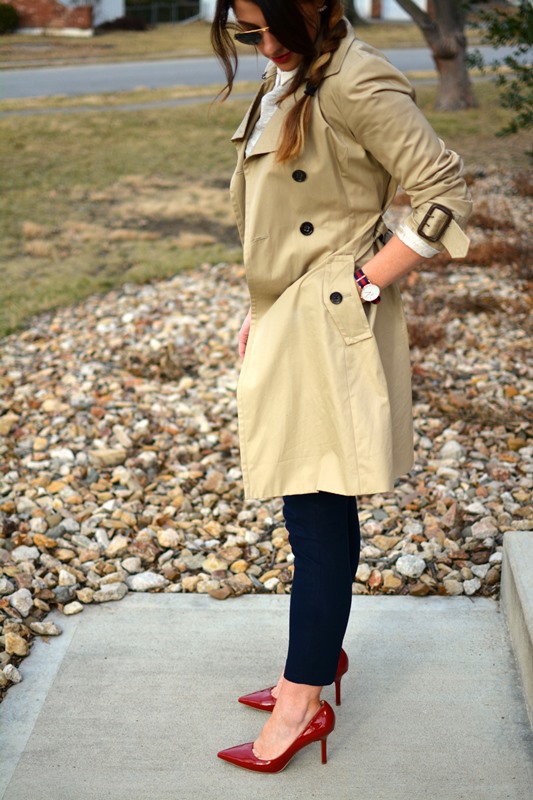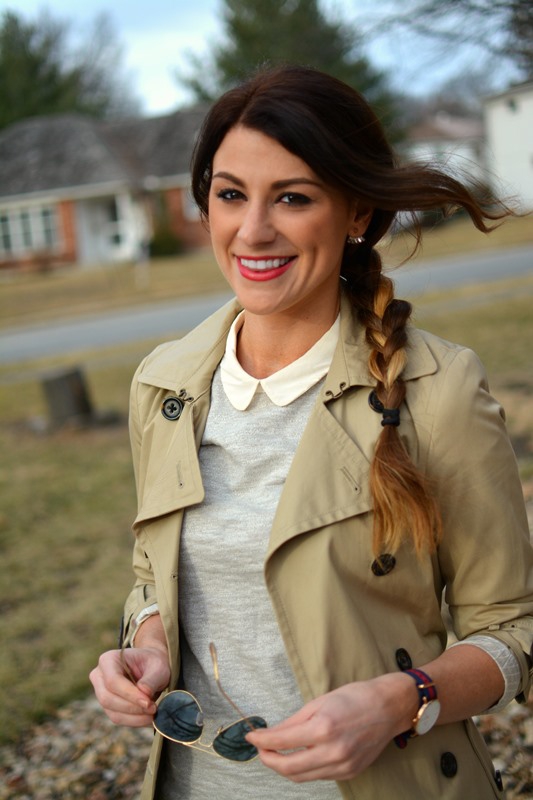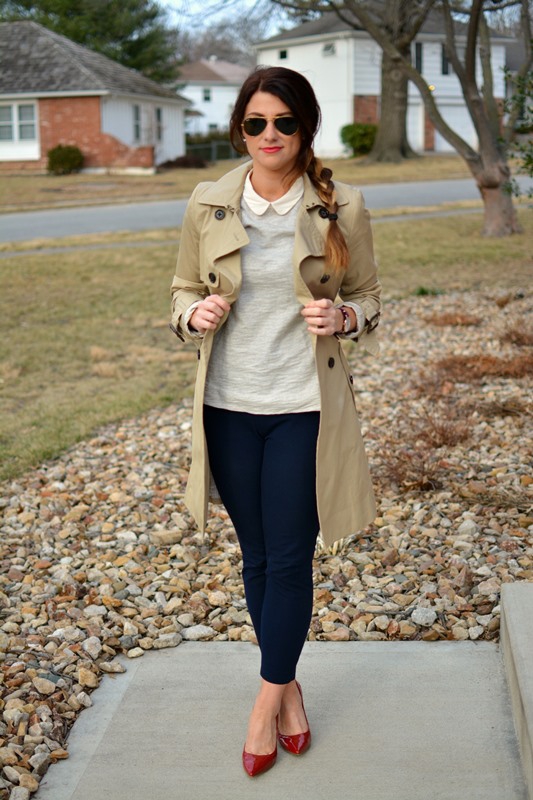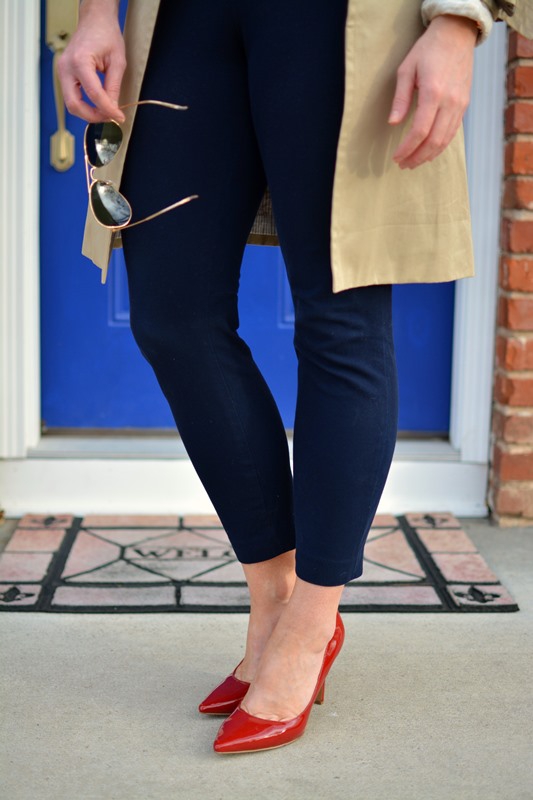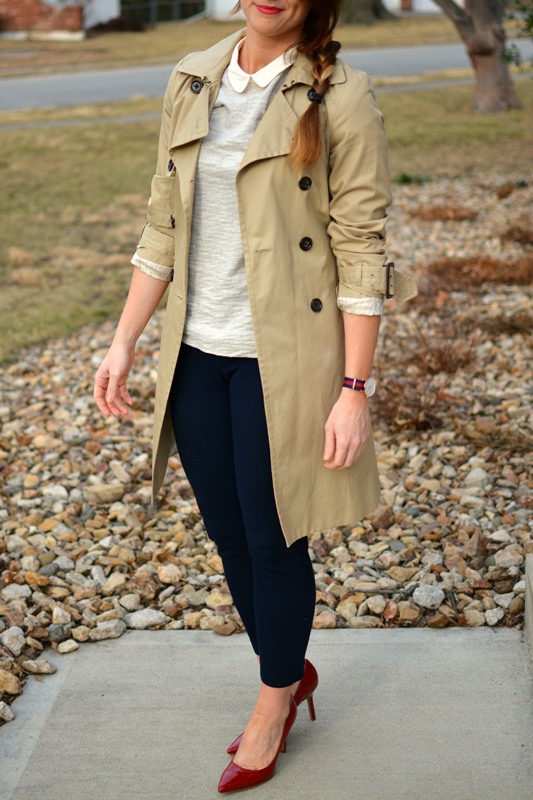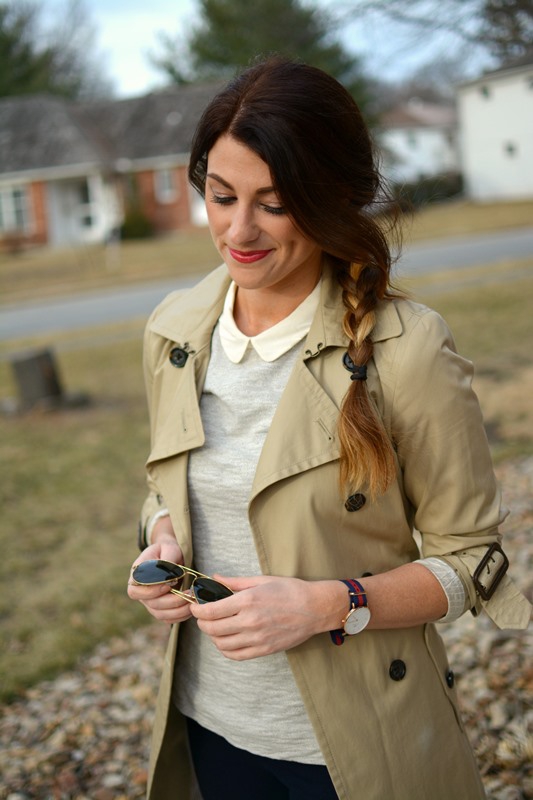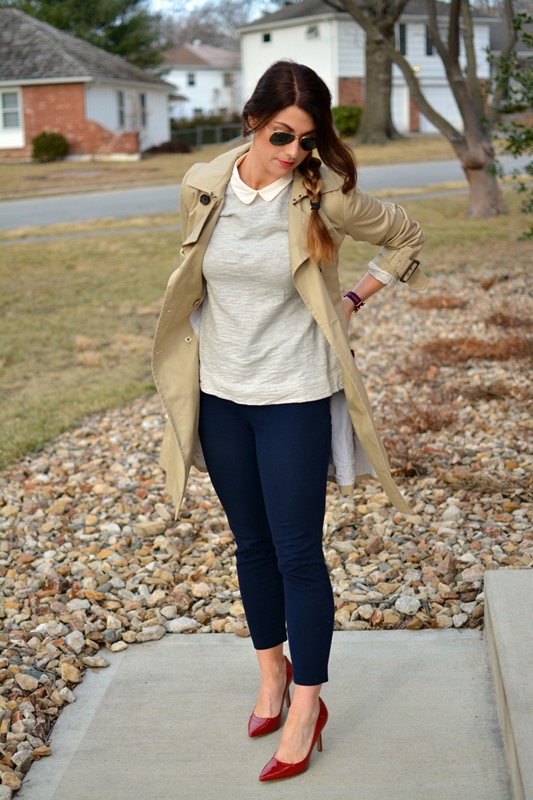 Shop the look:

Blogger friends: curious about what apps can make your blogging life easier? Head on over to The Blogger Collective, where an ambassador breaks down her top five faves.
Wishing everyone a good weekend!
Linking up today with My Girlish Whims, Stylin in St. Louis, Mix & Match Fashion, Chic Street Style, The Penniless Socialite + The Tiny Heart, The Red Closet Diary, I'm Perfectly Human + Made With Zeal, Happiness at Mid Life, Home of Malones + East Coast Chic, Sincerely Jenna Marie, VMG206, Midwest Bloggers, Style Elixir, The Fashionista Momma, More Pieces of Me + On the Daily Express, Rhea Et Cetera, and Pink Sole + Cha Cha The Fashion Genius.