A boho vibe for holiday in this striped satin maxi.
Christmas is this weekend– I can't believe it. I feel like just yesterday, I was digging into my sweater for the first cool spell of early fall. Do you know what you're wearing for Christmas? If you're still weighing your options, consider going with an elevated boho vibe, like I'm doing here in this striped satin maxi. The higher neckline is really chic, but the cut-outs and slits in the skirt keep it from being too buttoned up. I slipped on those velvet sock boots I've been stomping around in lately (last seen here with a pretty rust blouse; also here with flared denim), belted the dress to define my waist, and slipped a trusty leather jacket over my shoulders. Tough boho vibes, I'm so game!
I'm a big fan of this striped satin maxi dress– it's the right mix of cool + dressy, right? I scored it via my pals at Scoobie and Kindred Shops– which is now open at Oak Park Mall, for all you KC locals.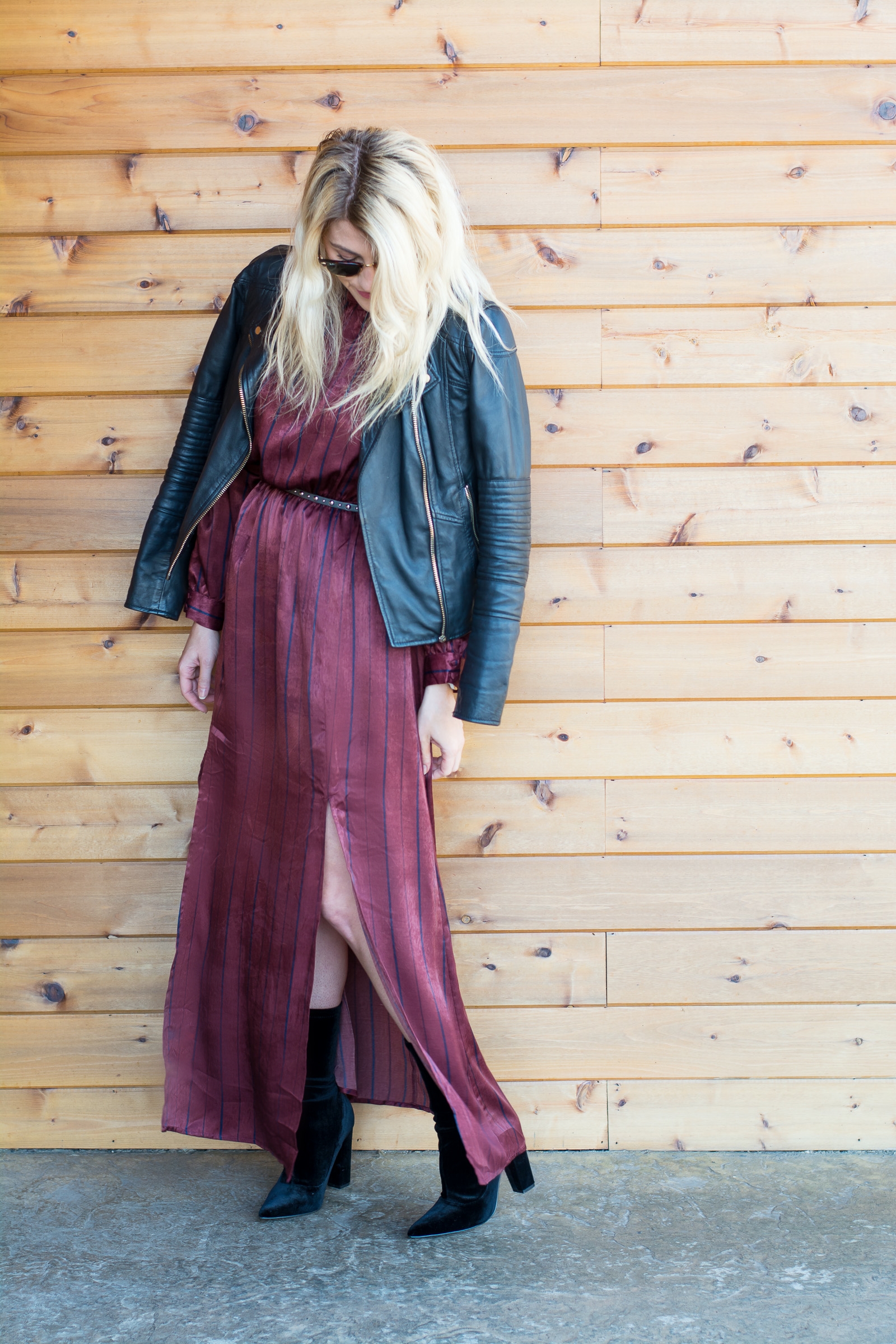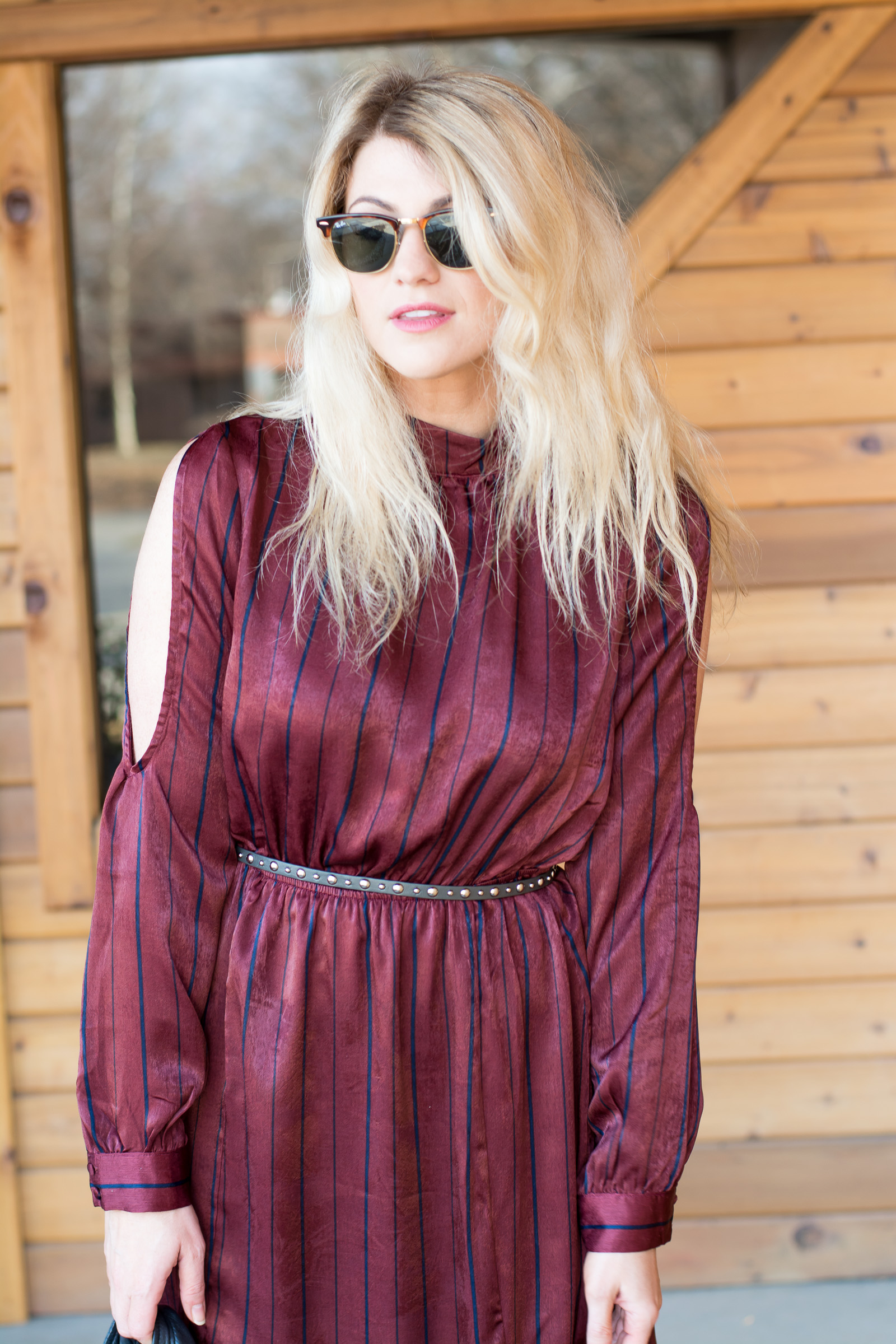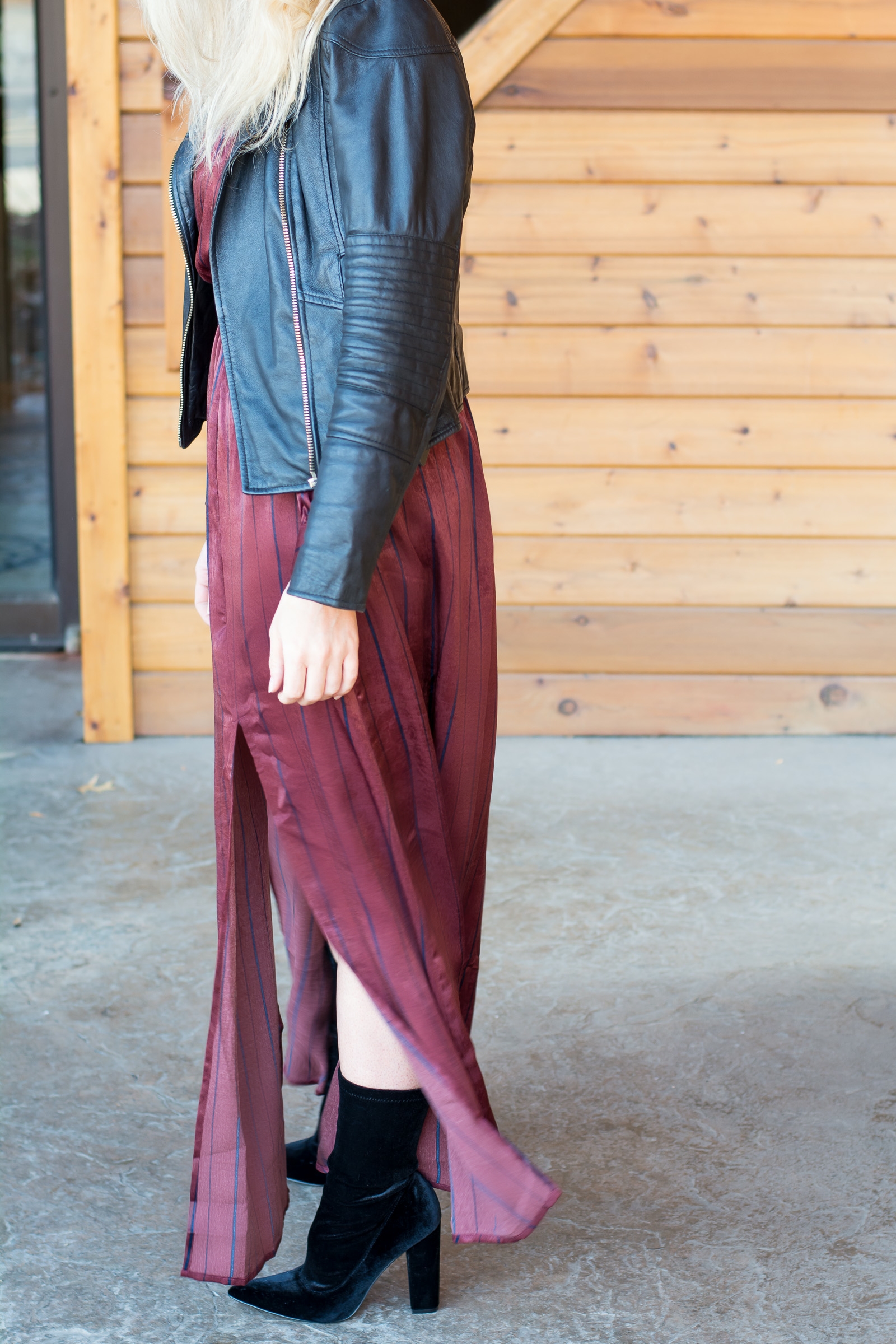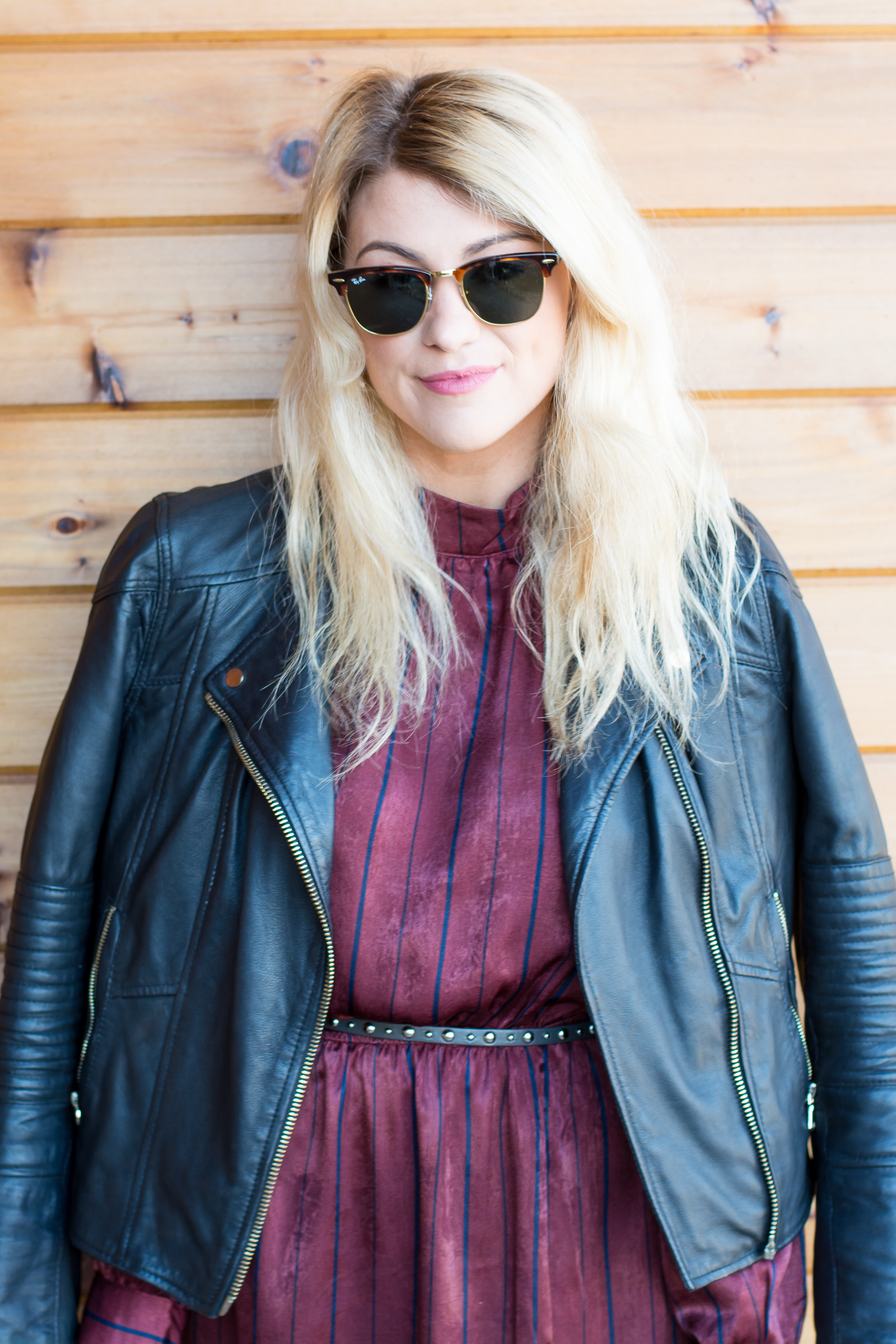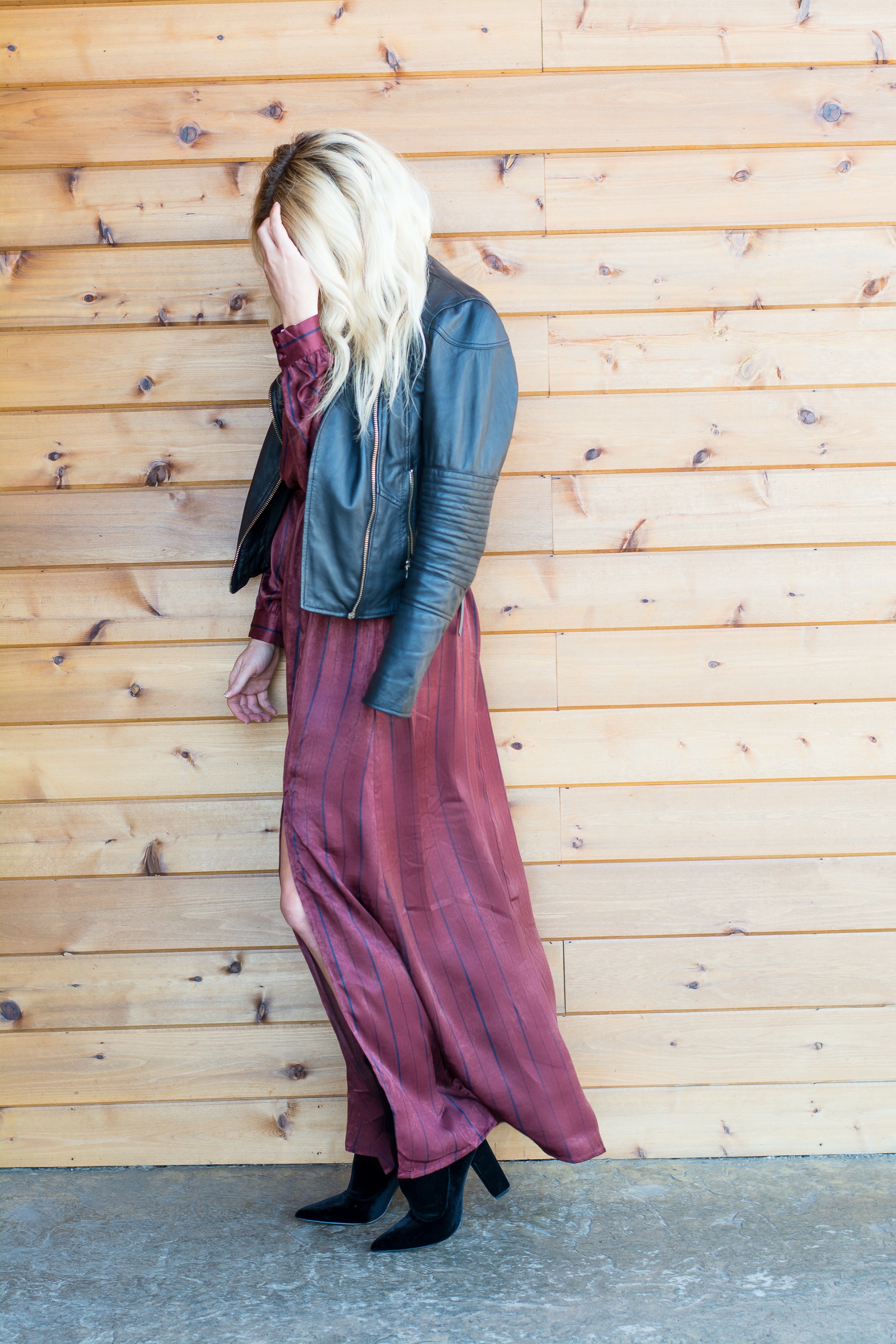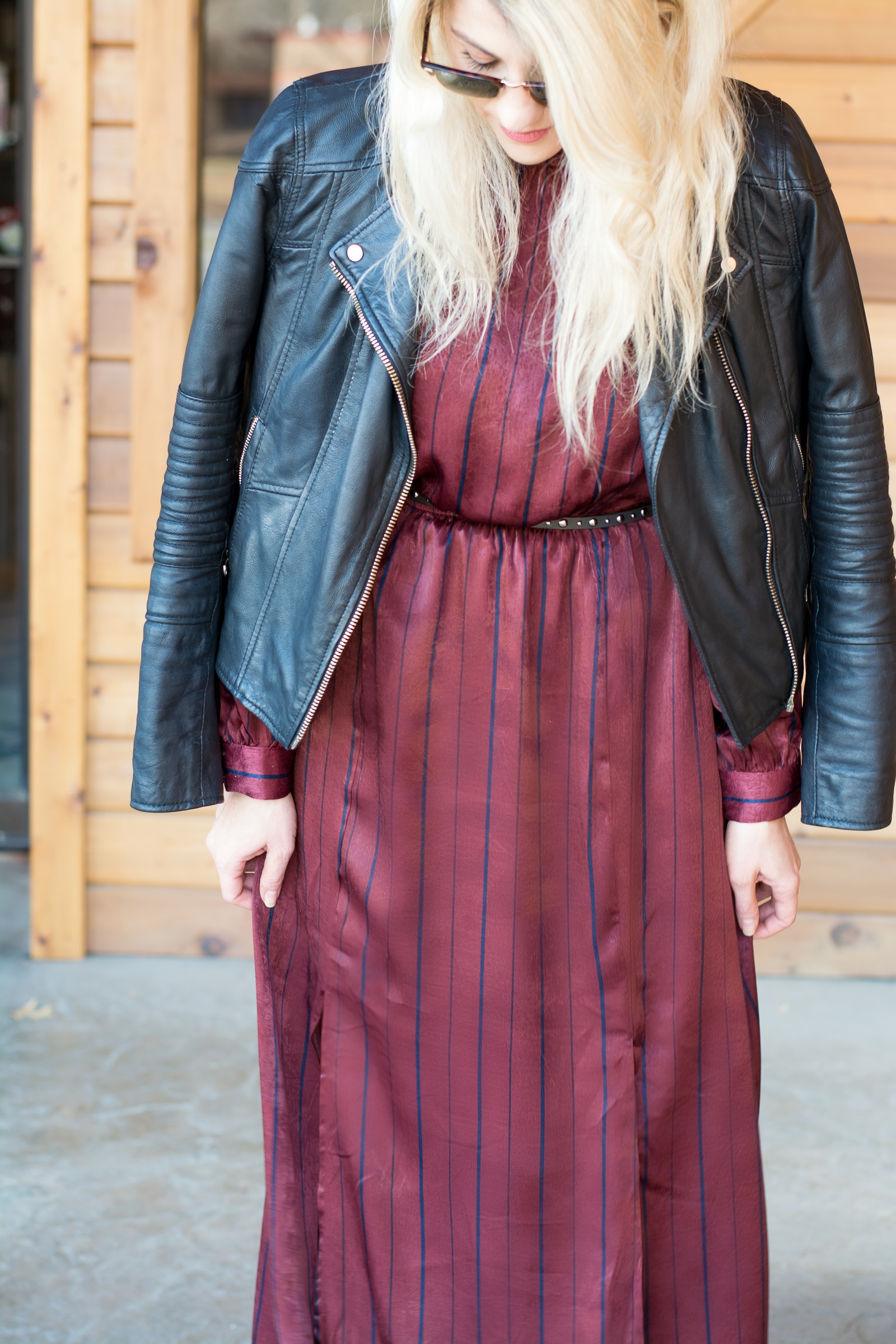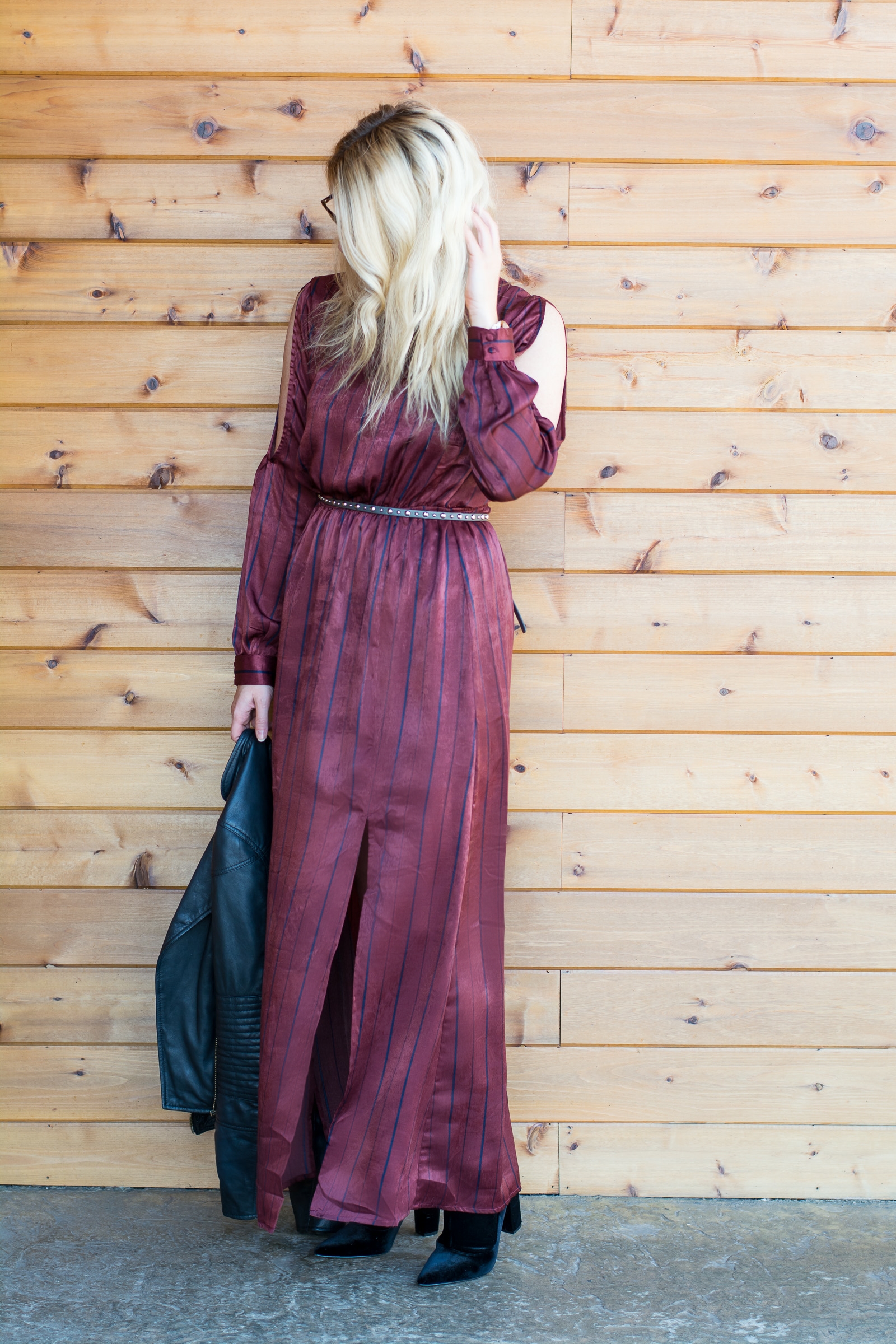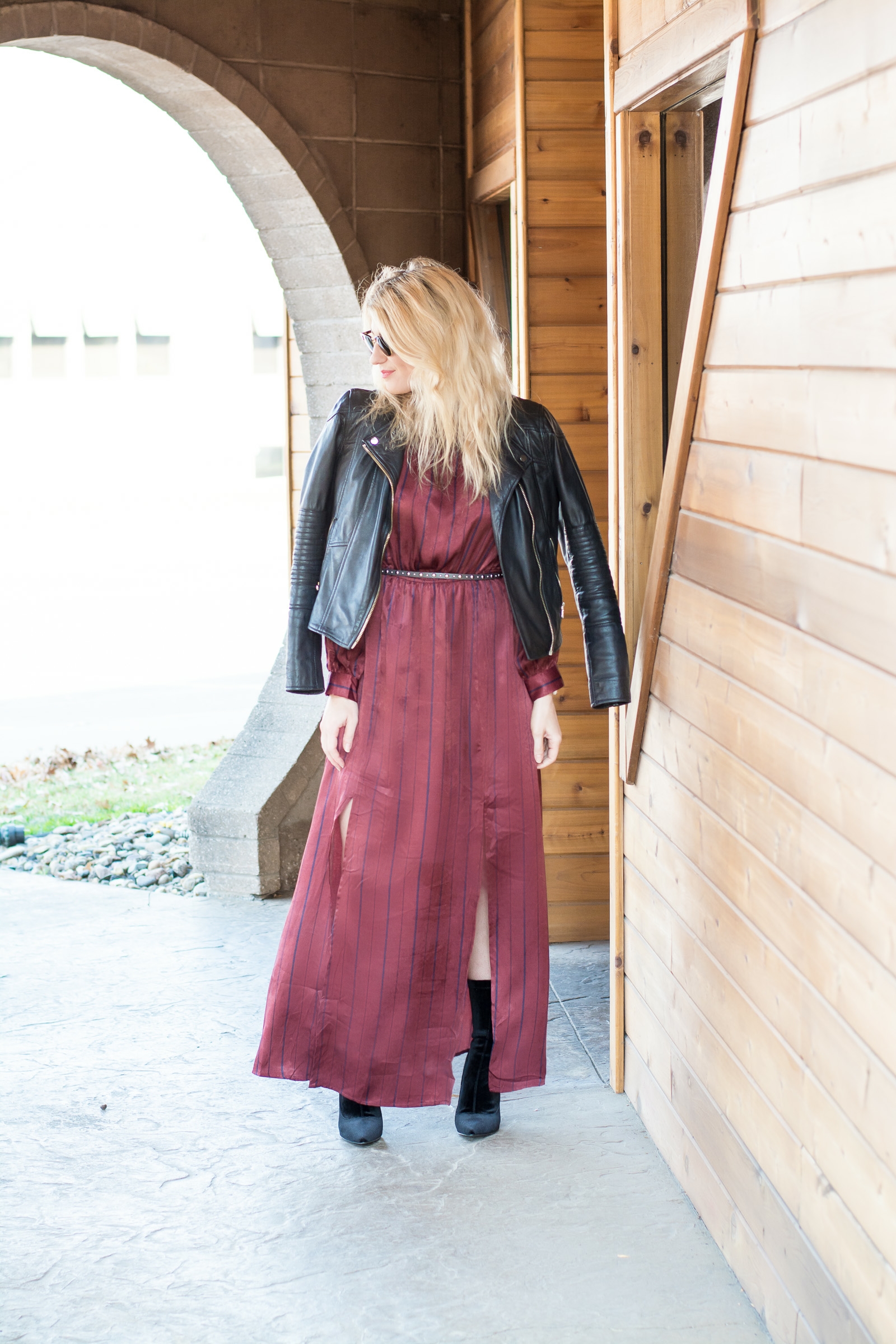 Shop the look:

Christmas is going to be another whirlwind this year– my boyfriend and I are headed down to Austin for a few days to spend Christmas with his family, and then back in town in time to celebrate with my fam. I'm excited to get down south to some warmer weather and escape the KC chill! Austin is so weird + magical, which means we'll get into some mischief, for sure. I'm definitely packing this striped satin maxi because it'll make such a great transitional piece form holiday dinner to a fun night out!
Linking up with Elegantly Dressed and Stylish, Walking in Memphis in High Heels + The Fashion Canvas, I Do DeClaire, Straight A Style + On the Daily Express, Get Your Pretty On, Rosy Outlook + Seeking Sunshine, and Pumps and Push Ups.