Leggings season has begun, so I'm breaking out my faux leather leggings from Blank NYC. Vegan leather has come a long, long way since the days of Gadzooks pleather (bless), but these versions are especially good. The price tag says faux, but the feel is as close to the real things as it gets. Wore these with a pair of asymmetrical pumps from H&M (on sale; get 'em in black or burgundy) and an Aztec sweater from Express. Fitted on bottom, slouchy up top. I then layered on that marble-look howlite Kendra Scott necklace and a pair of the drusy stud earrings from the gorgeous Mirror Mirror collection for some polished finishing touches.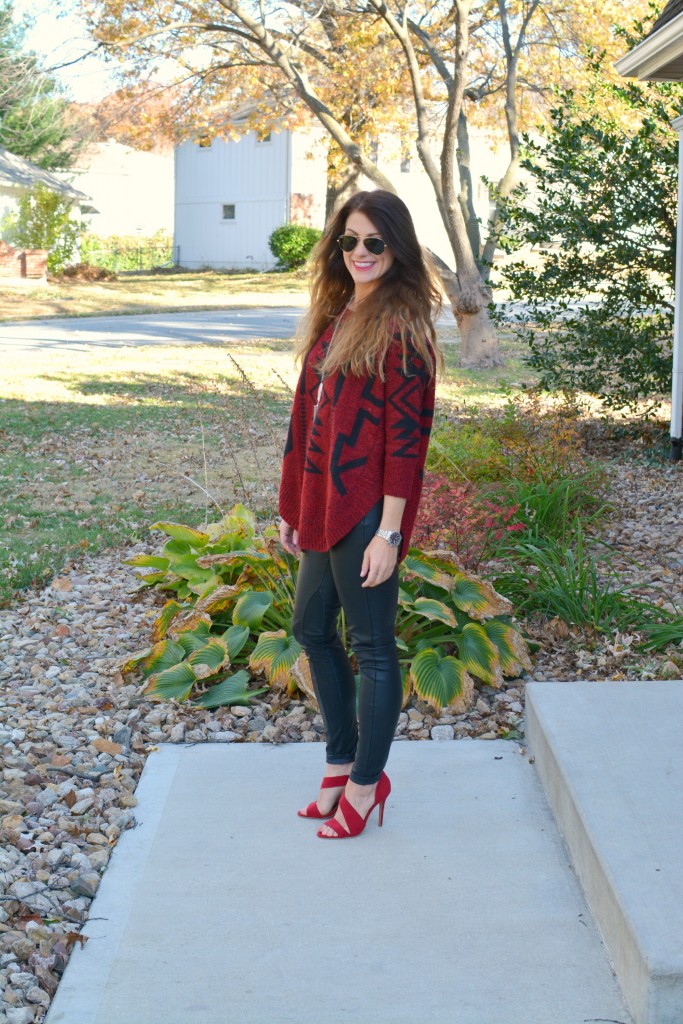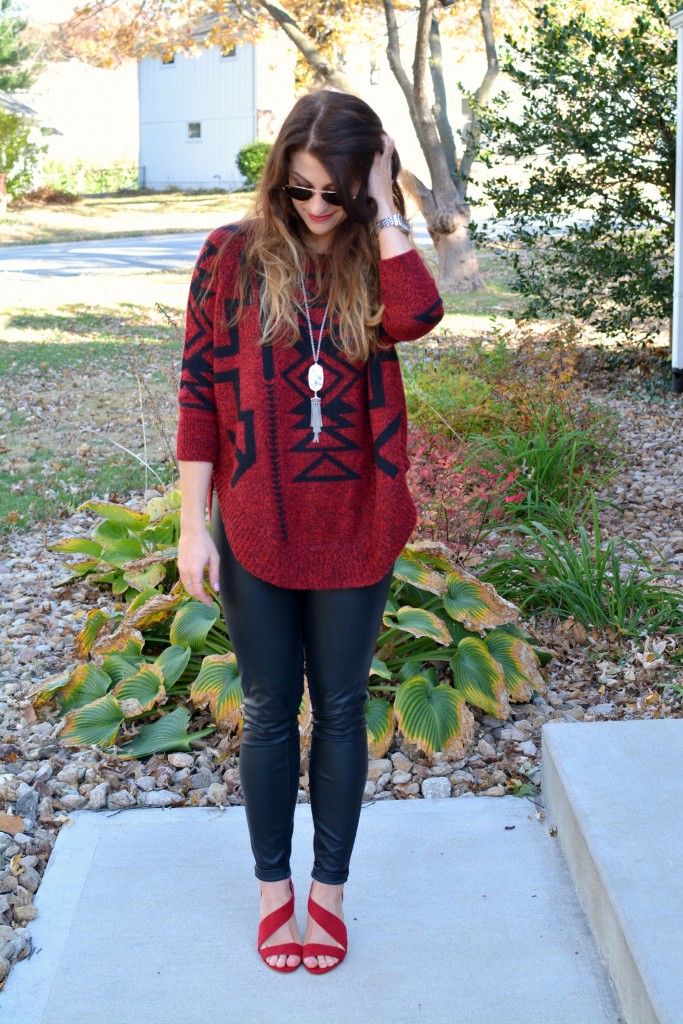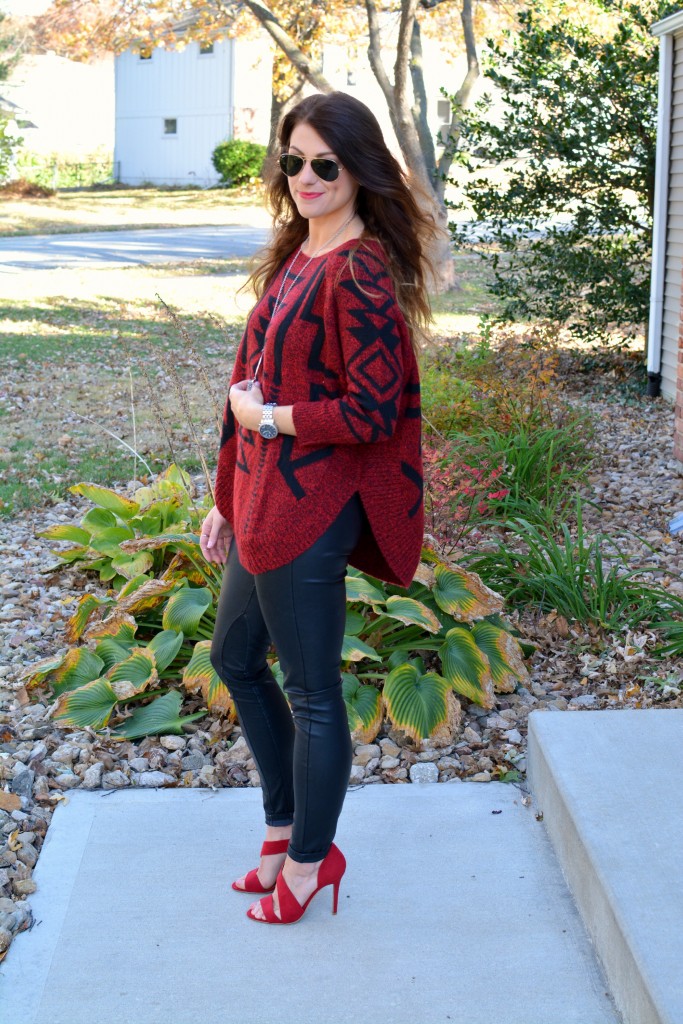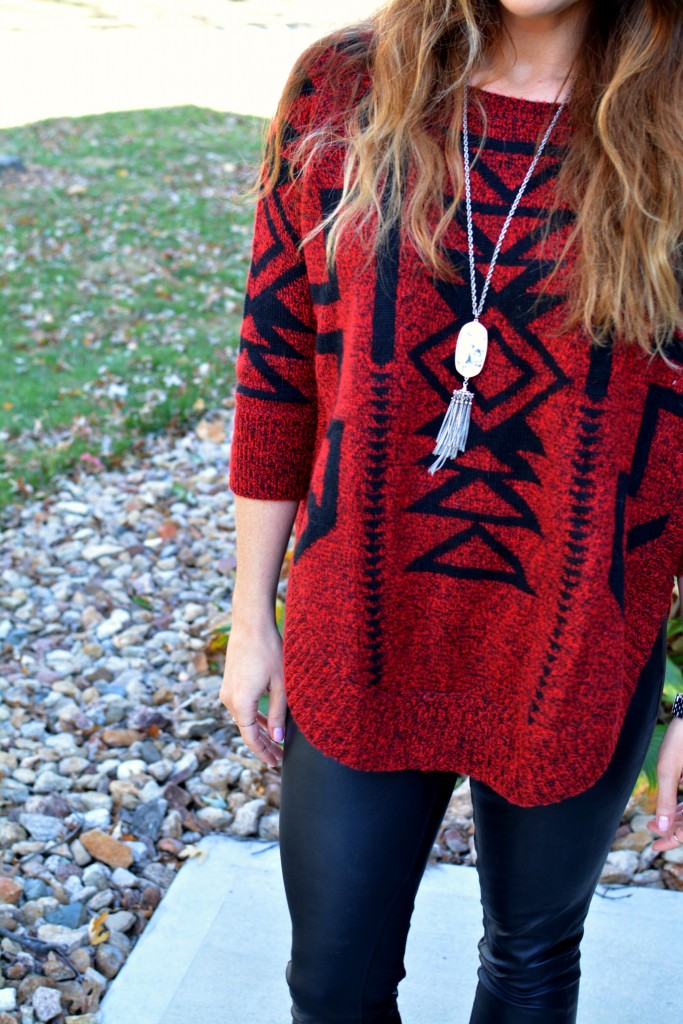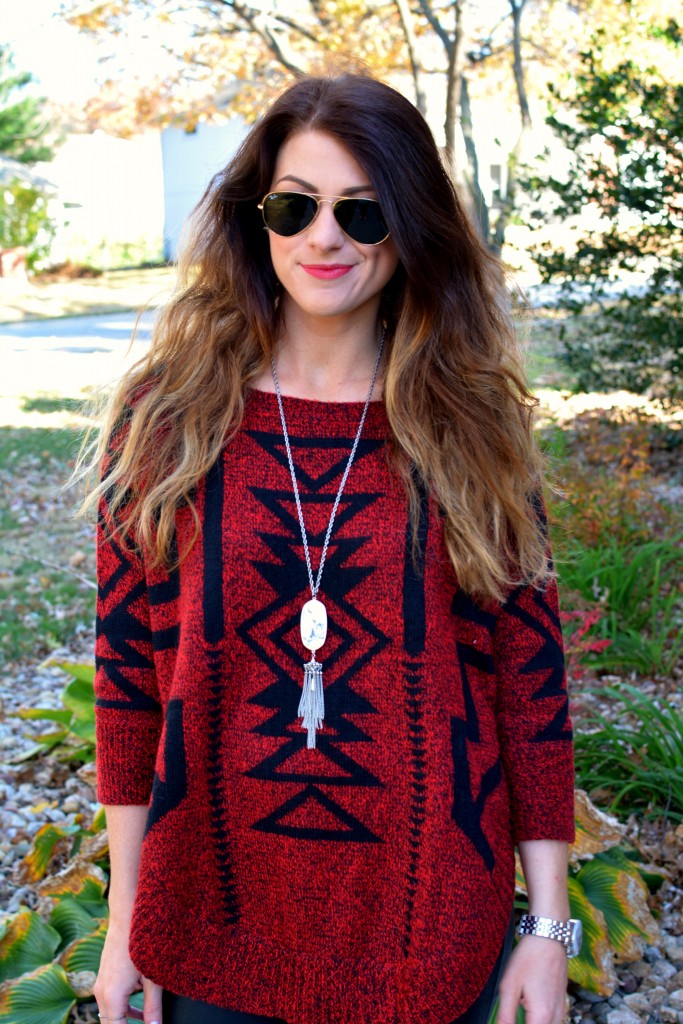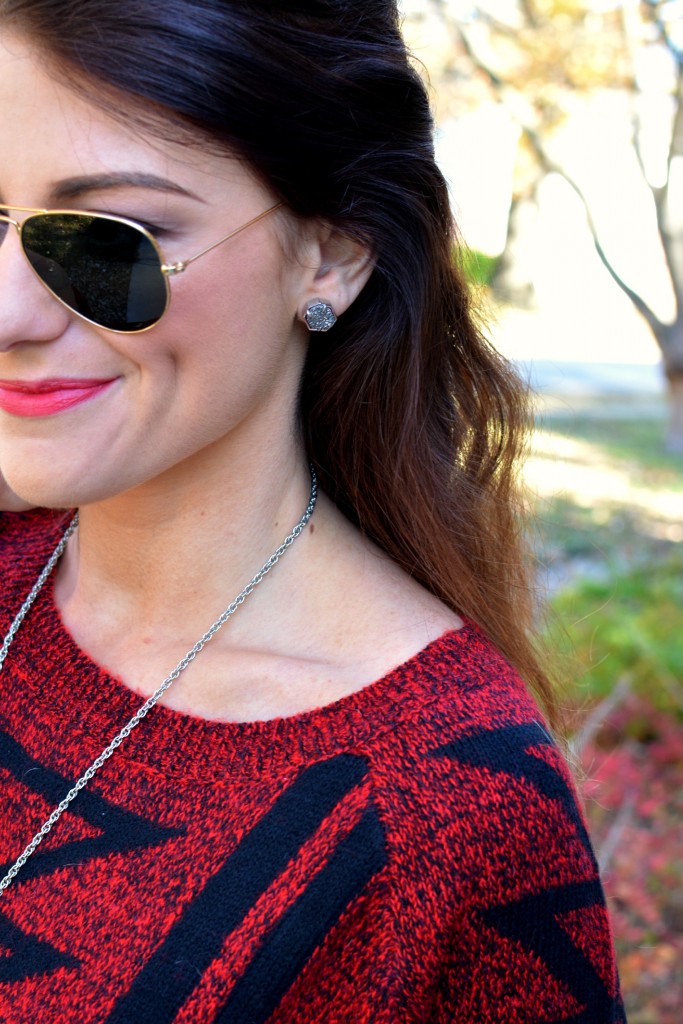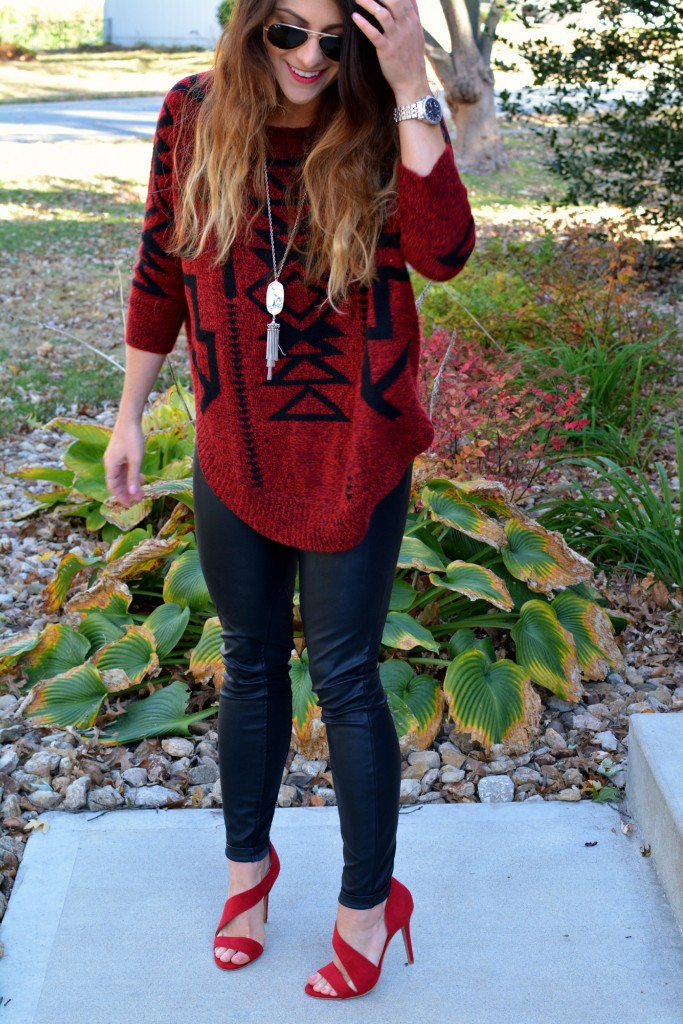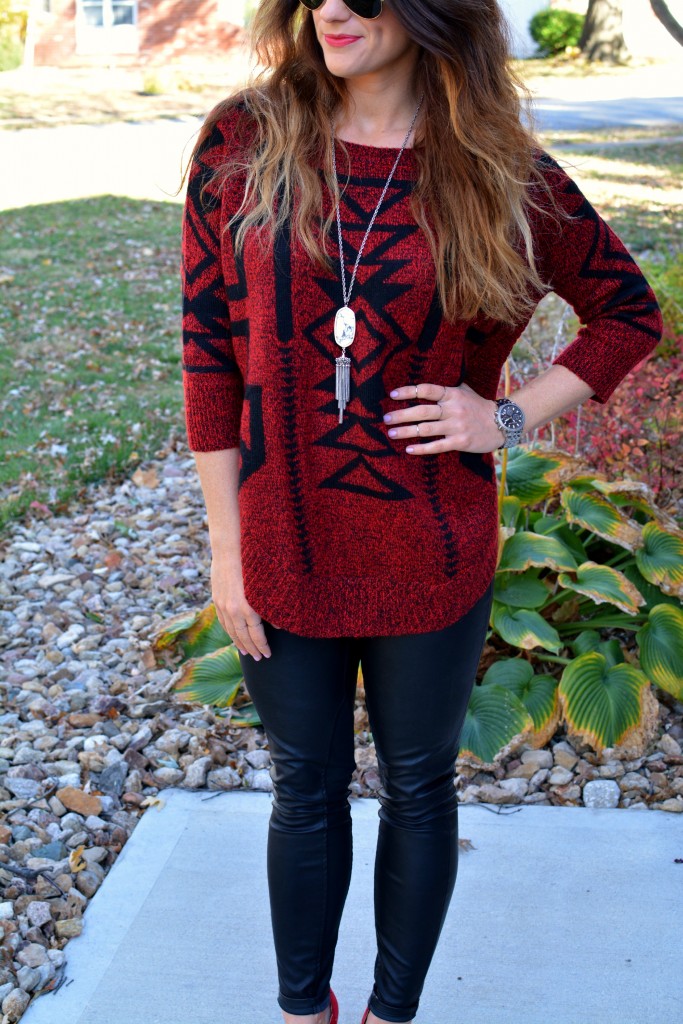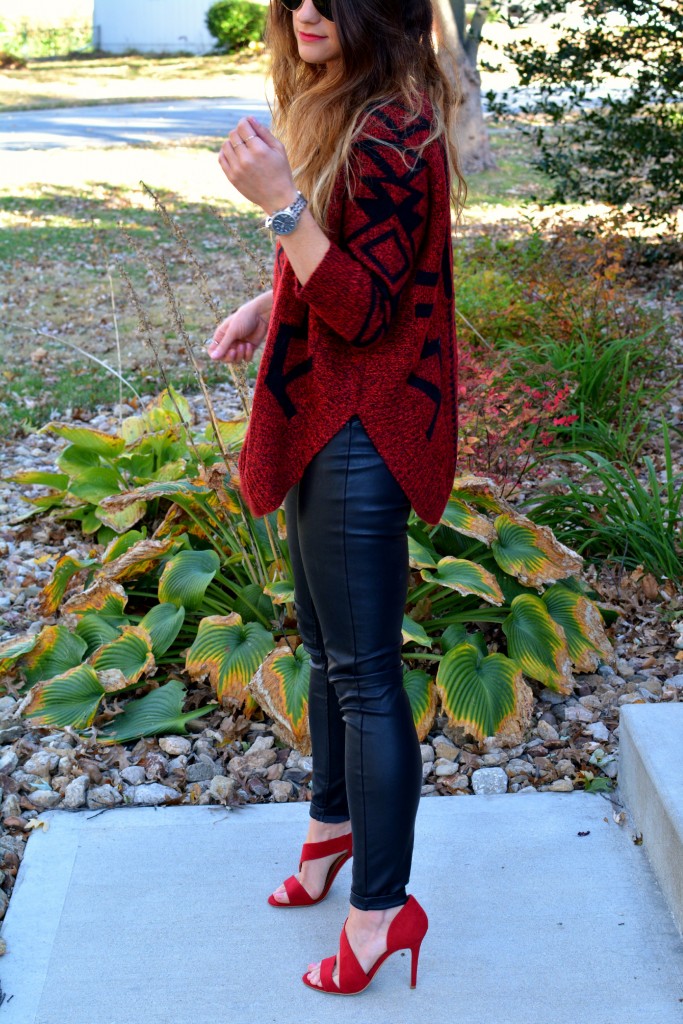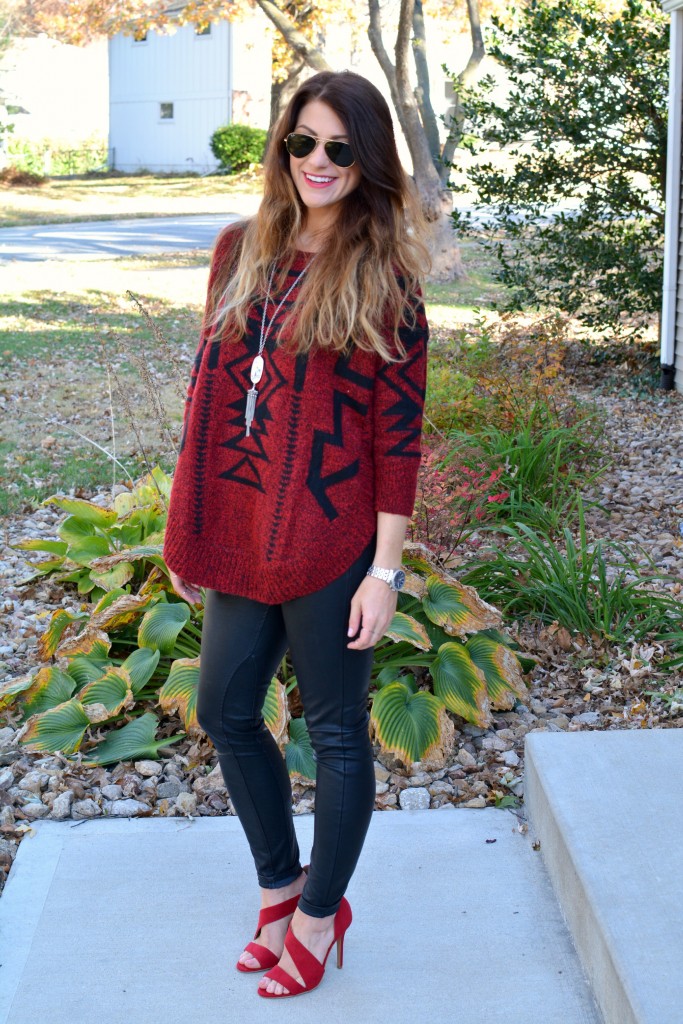 Shop the look:

I love how versatile this outfit is; wear it out with the girls for brunch, for Thanksgiving + all those upcoming holiday parties, on a date, etc. Endless, endless. A solid pair of leather leggings (faux or real) add a fun + dressed up alternative to jeans and a sweater.
Next Tueday, y'all! It's Kendra Scott time! If you're in + around Kansas City, come drink, eat, and shop with me!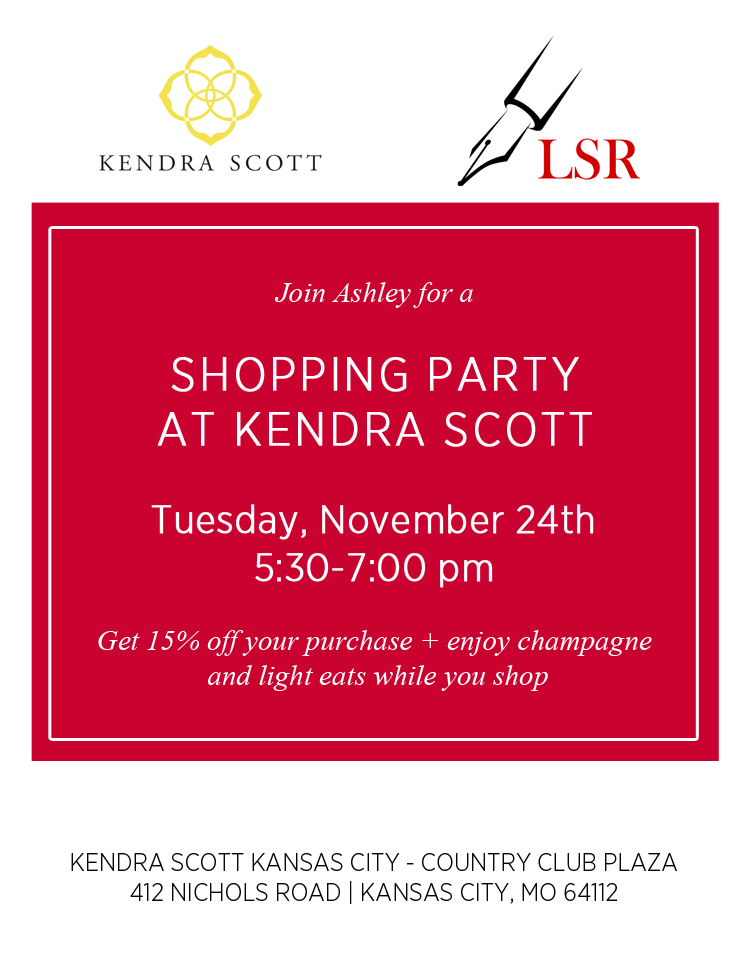 Linking up with Stylin in St. Louis, Doused in Pink + Curly Crafty Mom, Mix & Match Fashion, The Penniless Socialite + The Tiny Heart, The Red Closet Diary, Happiness at Mid Life, Life of Malones + East Coast Chic, Birdie Shoots, Adri Lately + Jeans and a Teacup, A Pocketful of Polka Dots, Style Elixir, The Penniless Socialite, The Fashionista Momma, More Pieces of Me + Sincerely Jenna Marie, Michelle's Pa(i)ge + Northwest Blonde, and Pink Sole.