There's something really cool about a mostly monochrome outfit. In this case, it's blue– with a few crisp black and white lines + a shirttail thrown in.
This lightweight Choies jacket is a gem. (And the price is right: under $20. I'm not kidding– you need this.) Dreamy draping, perfect length, and a great navy blue (it also comes in black and a pretty pale peach). It's technically a spring/early fall weight, but I'm wearing it indoors as a glorified cardigan all winter long and I don't want to hear word one about it.
I wore it with a grid print sweater, true-blue skinnies, and a pair of mid-calf Zara boots that haunted my dreams for weeks until I bought them. (They're Celine-esque, am I right?) Love the back of this sweater; the shirttail is a fun, unexpected touch. (On sale too, can't beat it!)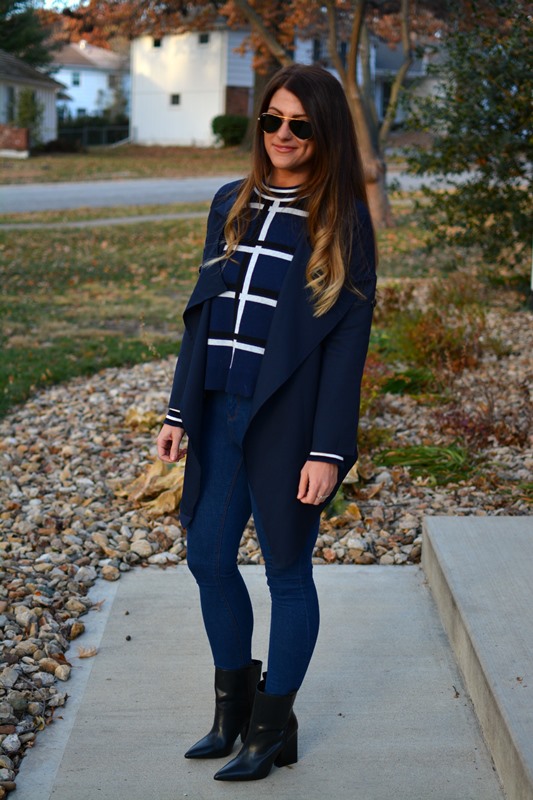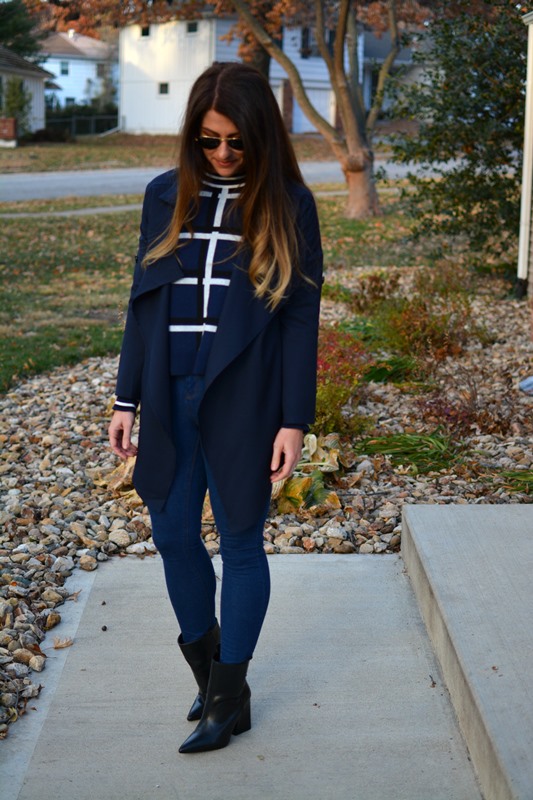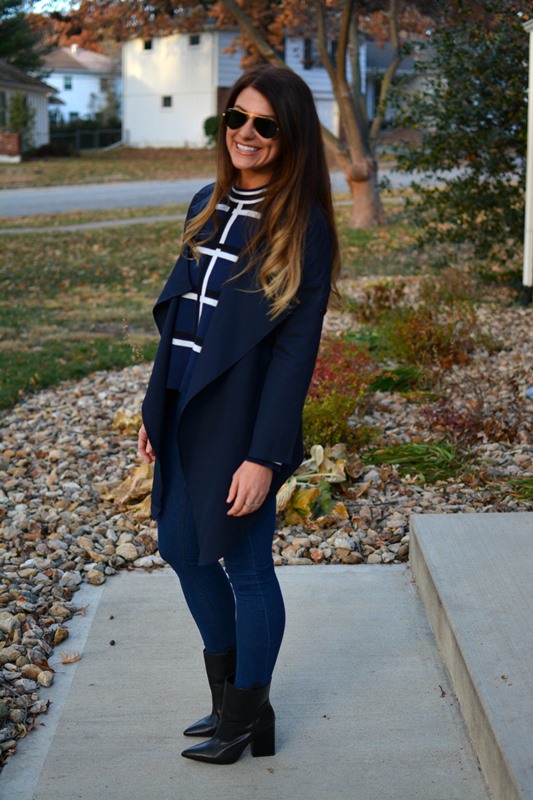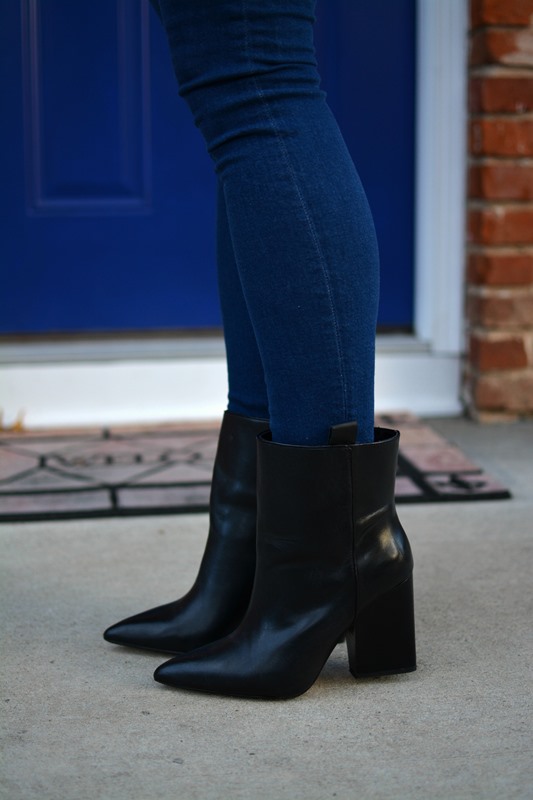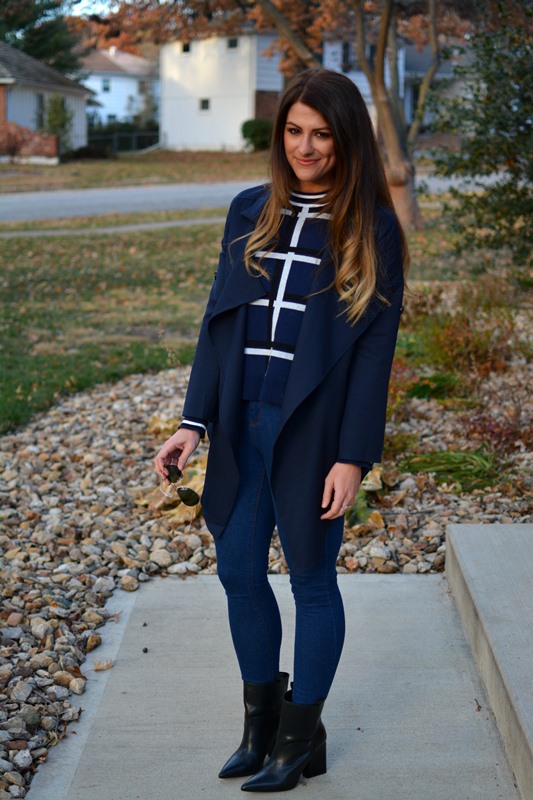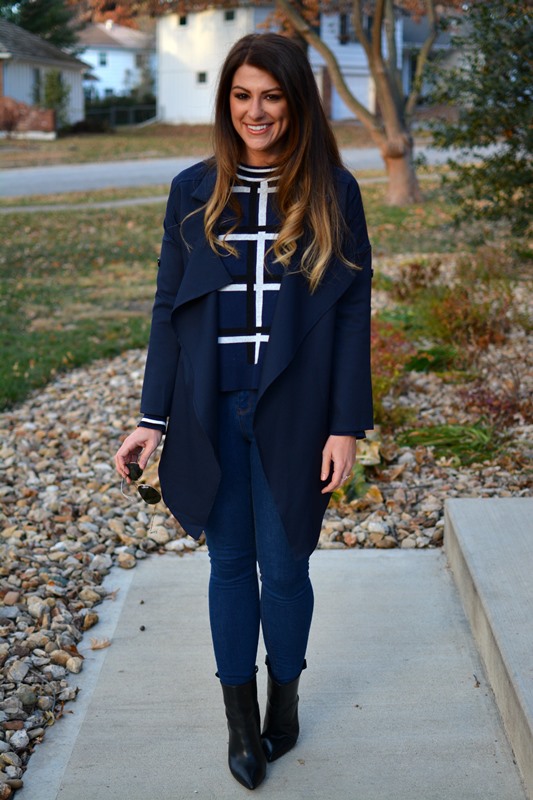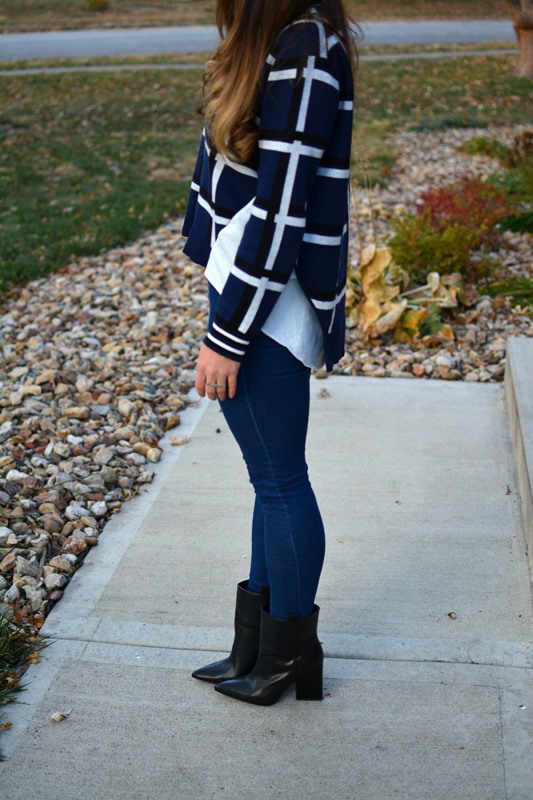 Shop the look:

Look for me to wear these boots with anything and everything. To start, I'm thinking they'll be too cool for school with leather leggings.
The Blogger Collective is up + running, and having itself a lovely little Launch Week. Have you checked it out?
Happy Friday-eve, y'all!
Linking up today with My Girlish Whims, Pumps and Push Ups, Stylin in St. Louis, Mix & Match Fashion, Perfectly Coutured + White Coat Wardrobe, The Penniless Socialite + The Tiny Heart, The Red Closet Diary, I'm Perfectly Human + Made With Zeal, Happiness at Mid Life, Home of Malones + East Coast Chic, Sincerely Jenna Marie, VMG206, Simple Nails and Beauty, Style Elixir, The Fashionista Momma, More Pieces of Me + On the Daily Express, Join The Gossip + I Have A Degree In This, Rhea Et Cetera, and Pink Sole + Cha Cha The Fashion Genius.