First up, the LSR holiday gift guides are up + live. Shop 'em here and get your whole list taken care of from your couch.
Now, I'm traditionally not much of a beanie girl. I never think to grab one when I leave the house, no matter how frigid it is outside. Times could be changing, as I recently picked up an olive green beanie (aka, my official favorite color of all time). It works really well with a suede motorcycle jacket (such a steal, and also in olive green, stop Ashley, stop), pintuck camisole, and easy skinny jeans. A pair of super strappy heels that totally remind me of Dirty Dancing make for a nice juxtaposition against the toughness of the jacket + beanie. Nobody puts olive green in a corner. Or something.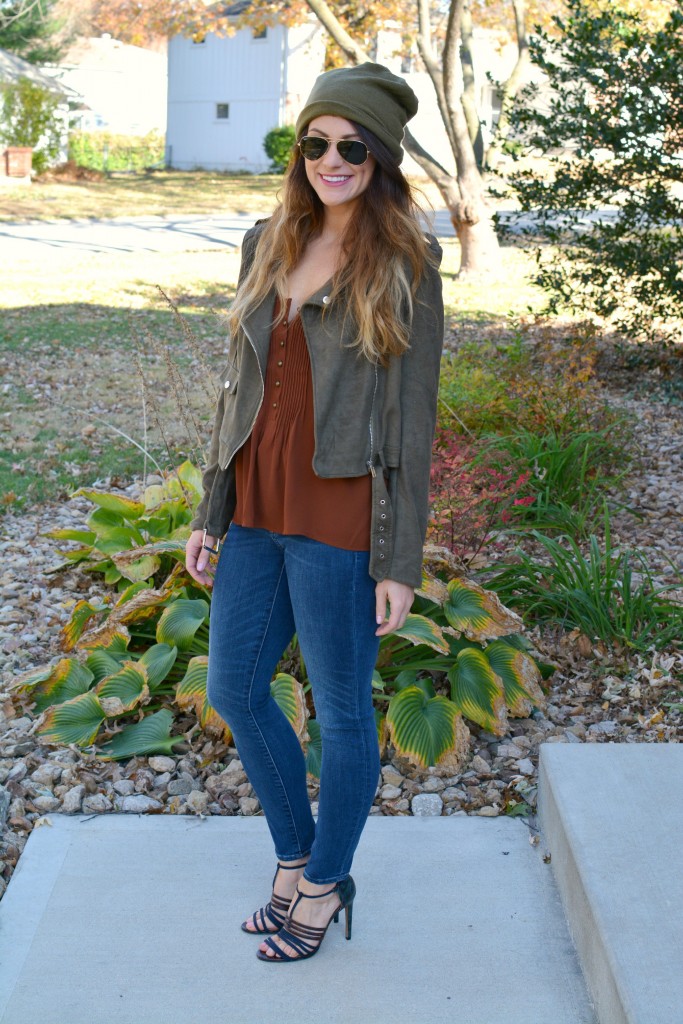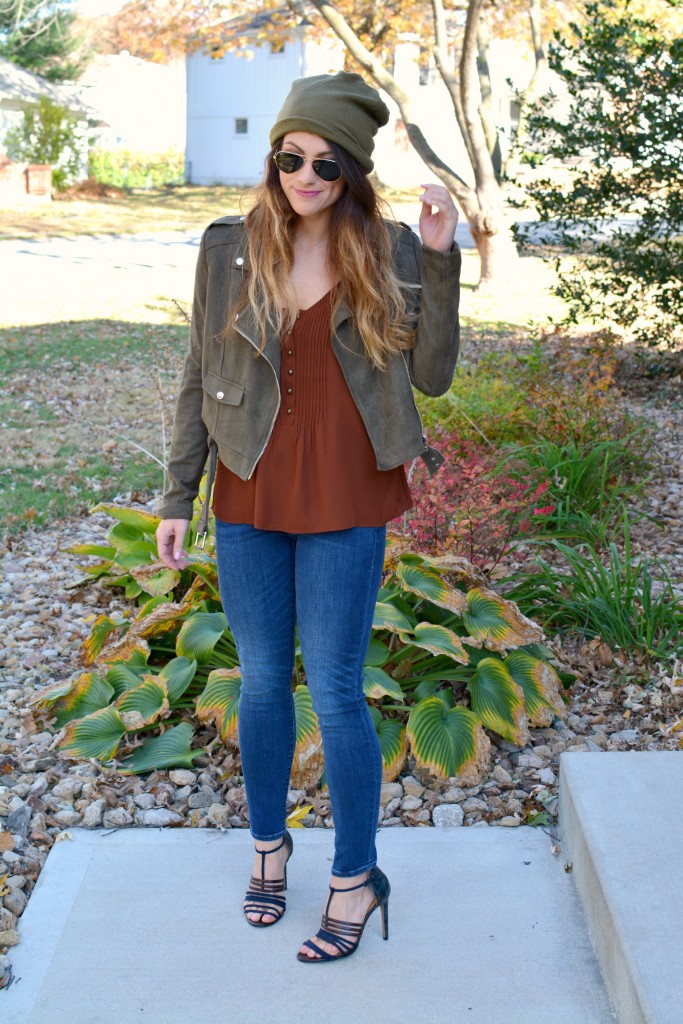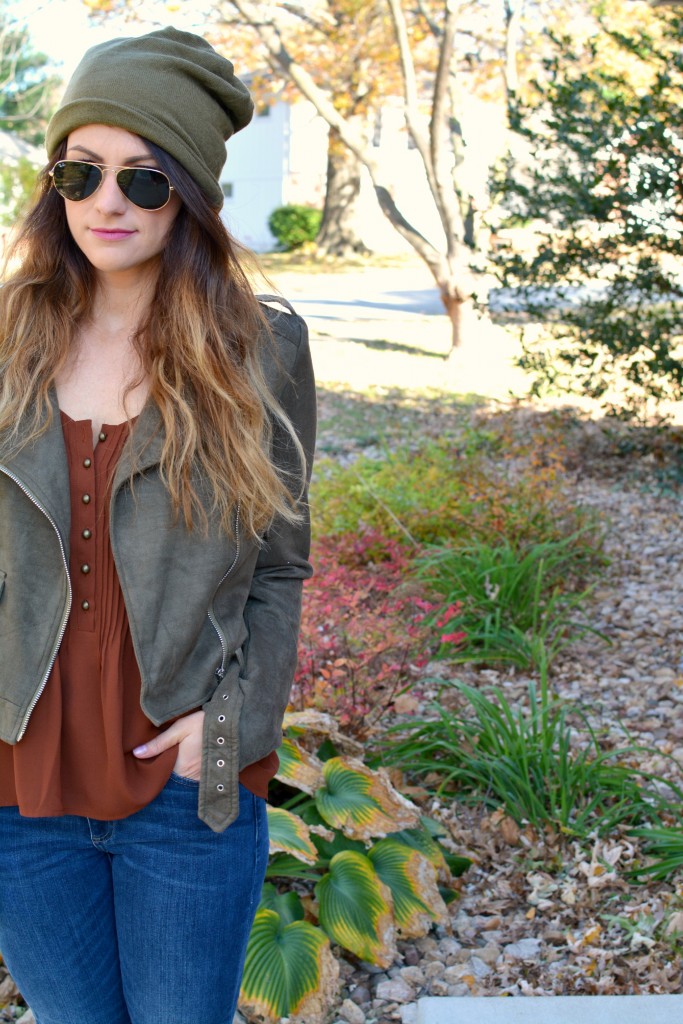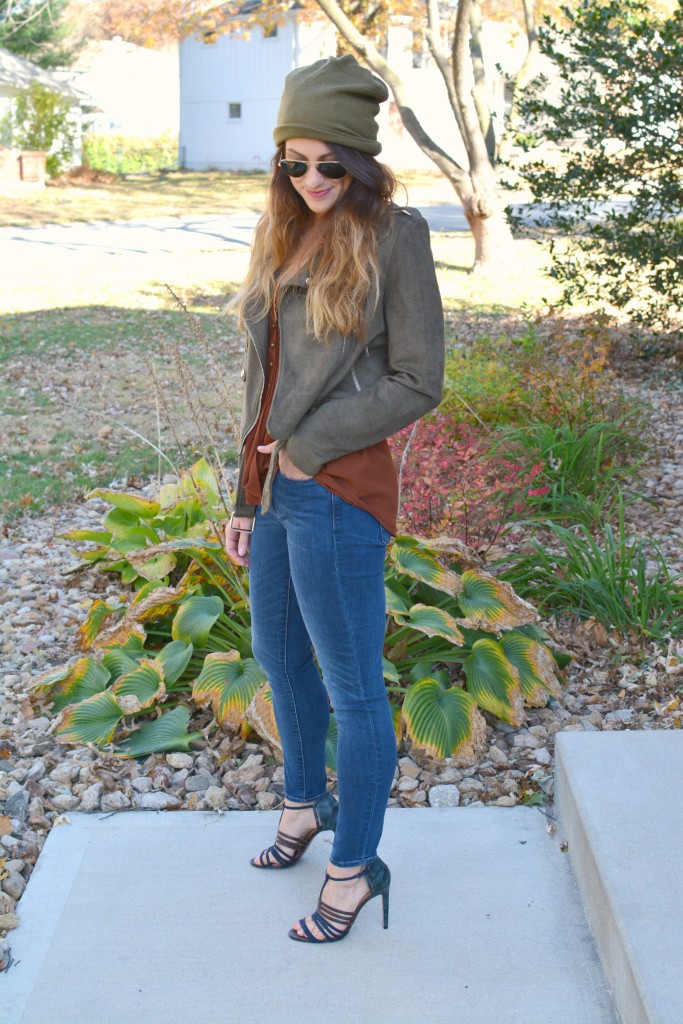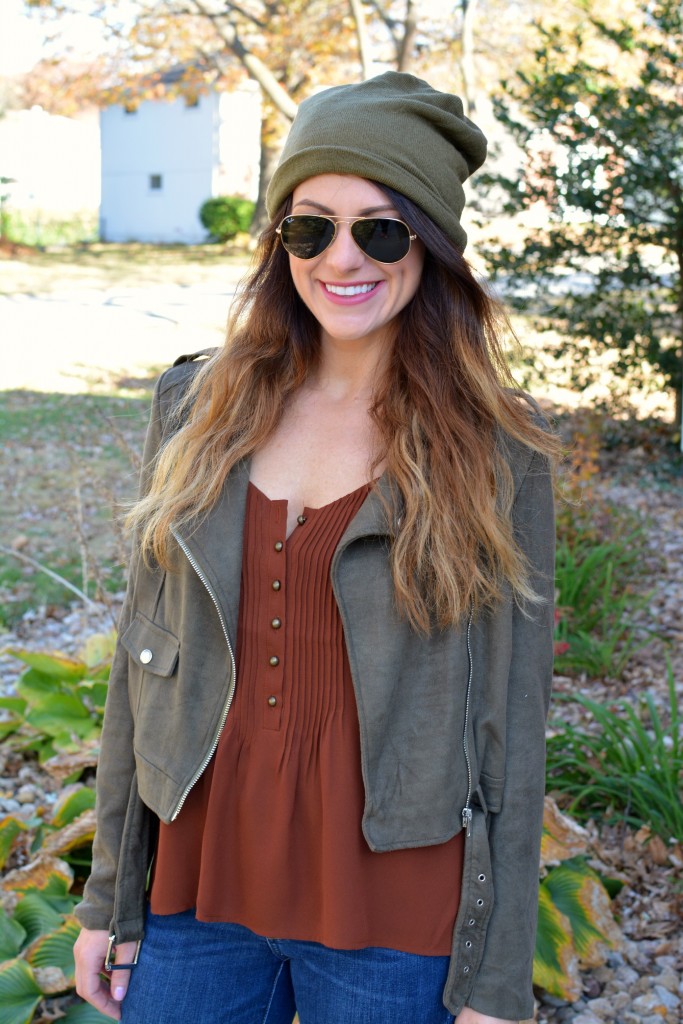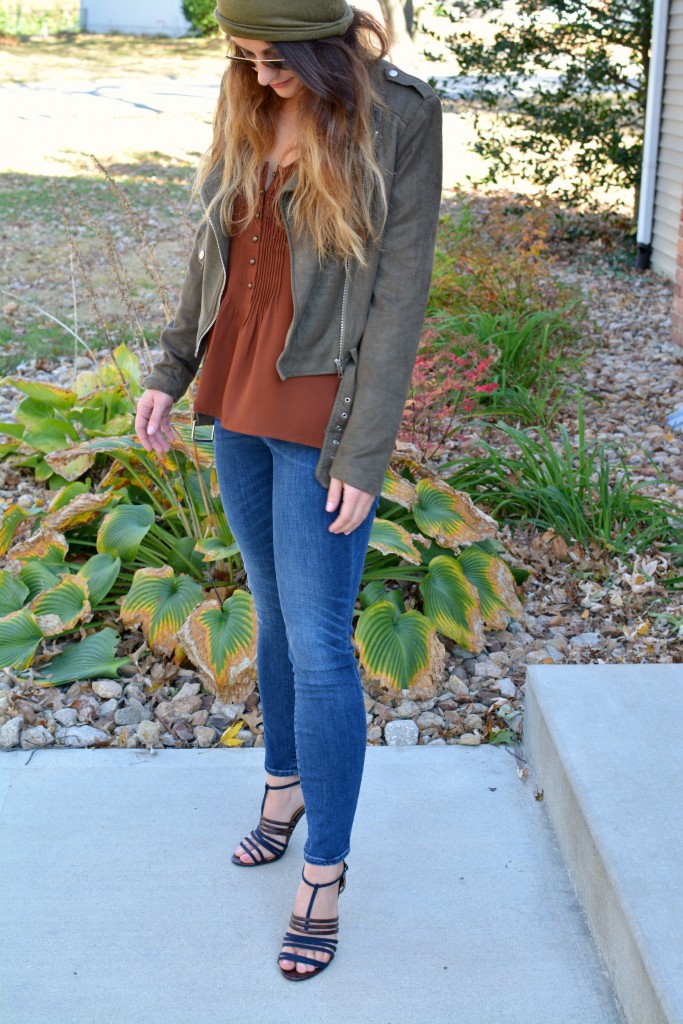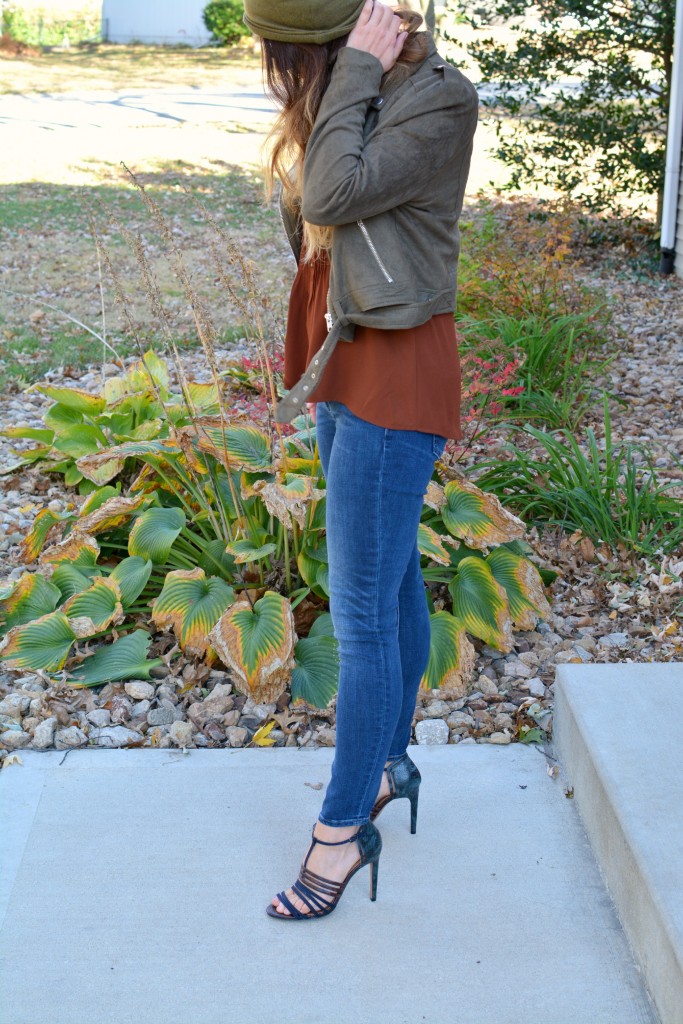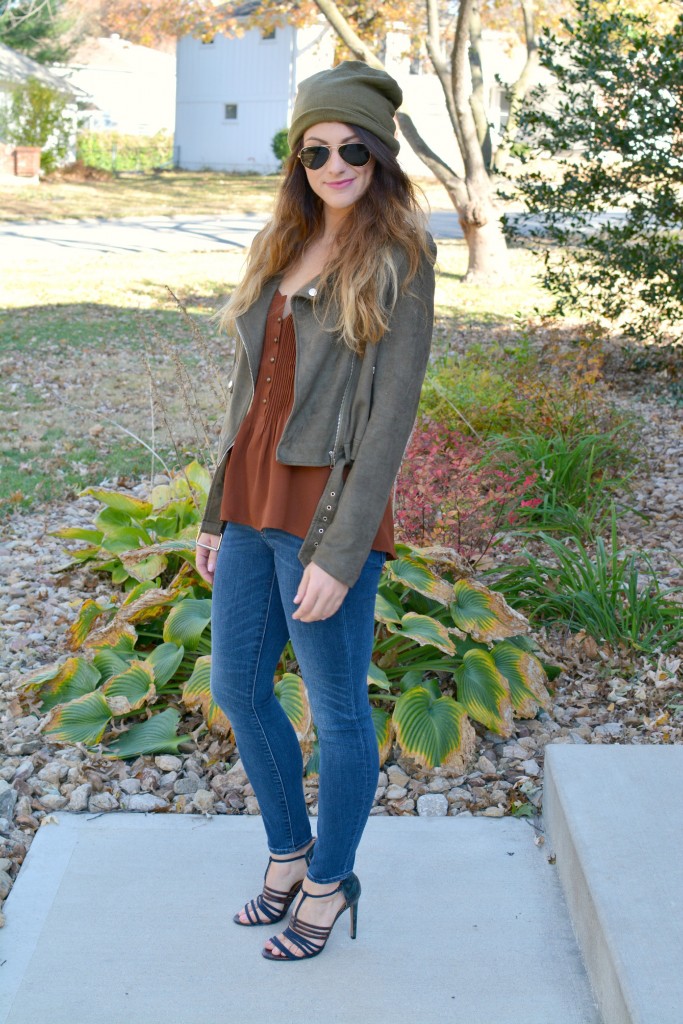 Shop the look:

Linking up with Beauty By Miss L, Style Elixir, Elegantly Dressed and Stylish, Her Heartland Soul, Walking in Memphis in High Heels + The Fashion Canvas, I Do DeClaire, Style Nudge, Mama and More, Shopping My Closet, Pumps and Push Ups, Chic Street Style, The Pleated Poppy, Stylin in St. Louis, Doused in Pink + Curly Crafty Mom, Mix & Match Fashion, The Penniless Socialite + The Tiny Heart, The Red Closet Diary, Happiness at Mid Life, Birdie Shoots, Adri Lately + Jeans and a Teacup, Style Elixir, The Penniless Socialite, The Fashionista Momma, More Pieces of Me + Sincerely Jenna Marie, Michelle's Pa(i)ge + Northwest Blonde, and Pink Sole.