Leggings were invented for days when you don't want to wear real pants. No judgement here; I've been there. But there's nothing that says those leggings can't be bright, vibrant, and carry just as much attitude as your flounciest skirt. Enter stage right: these Aztec leggings from Ooh La Leggings. Super soft and not too tight– if you're looking for something with a Spanx effect, these aren't it; Ooh La Leggings are of the cute + comfy variety.
How to wear? When your leggings are loud, keep the rest of the outfit simple. Make sure your top is long enough to cover your bum. Not only does it limit a wardrobe malfunction, it also creates a bit of a lengthening effect. I layered two white tanks (and sized up this steal from Target to get a tunic feel) under a jean jacket I've had since high school and slipped on a pair of gray Converse sneakers. Super casual but interesting result; perfect outfit for dressing cozy but not necessarily dressing down.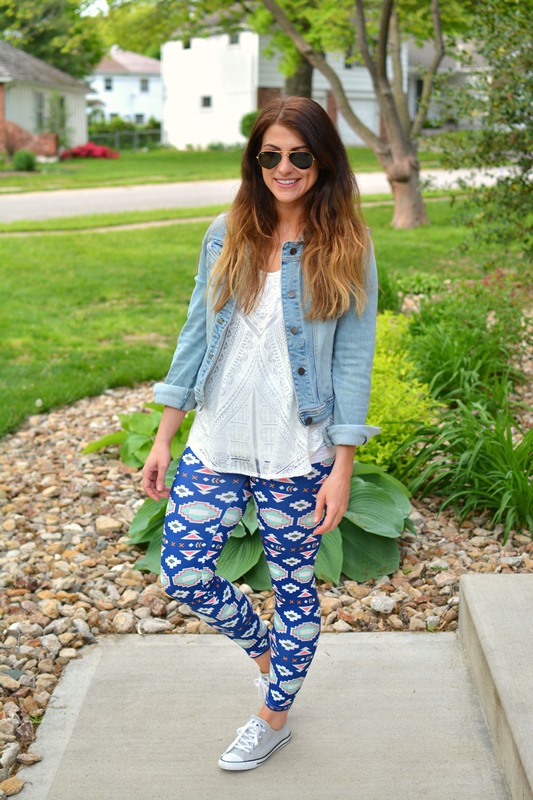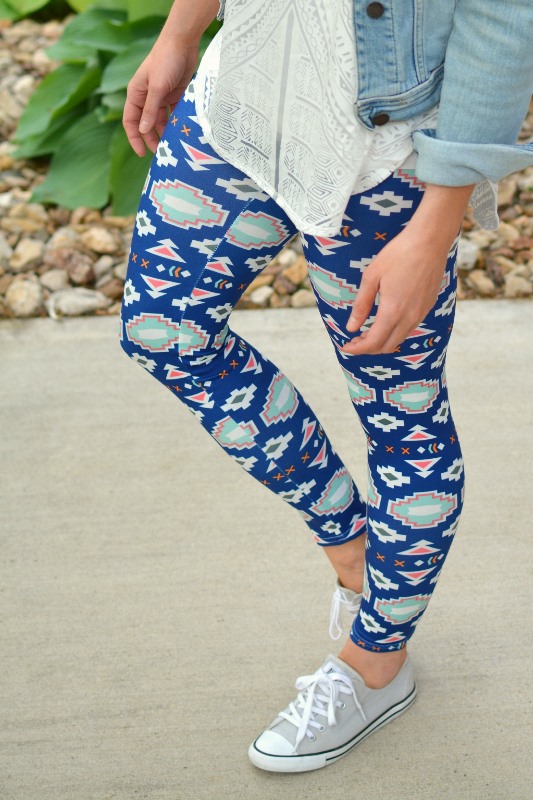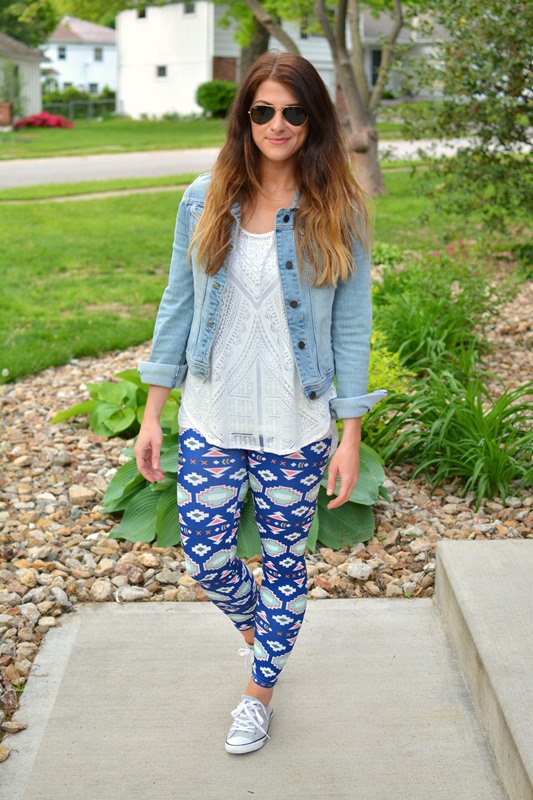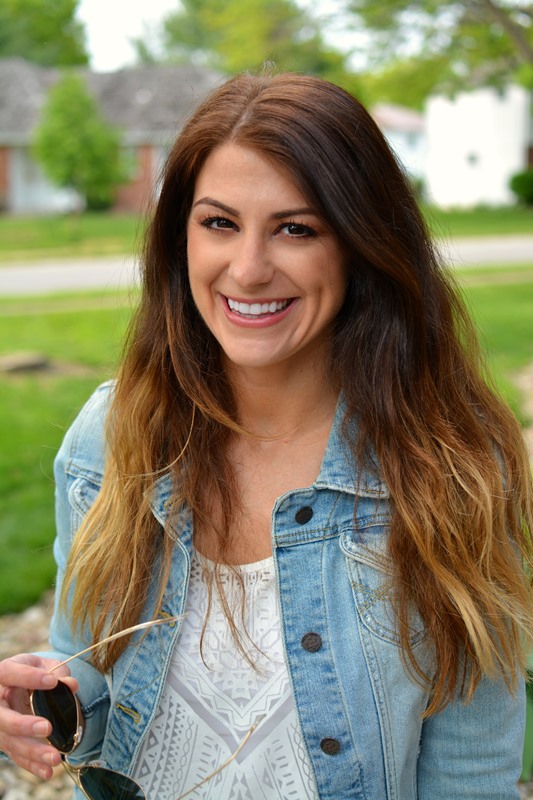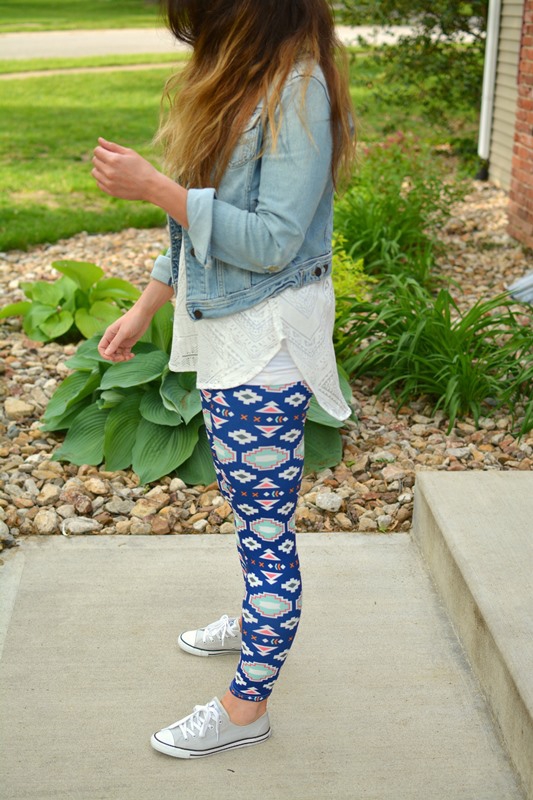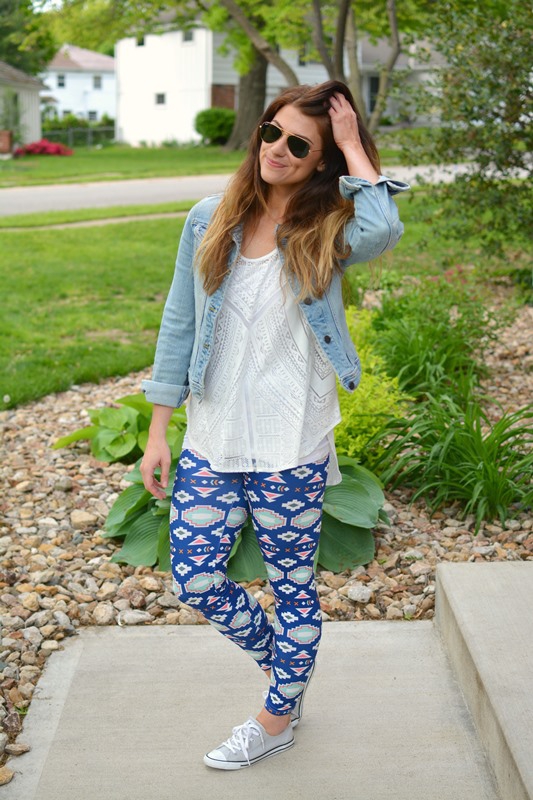 Shop the post:

The fact this jean jacket has survived the countless closet edits I've had since high school is crazy, right? I still love it. Faded, fitted, a touch cropped– it still plays, especially here worn over a longer tank.
Are you ready to up your leggings game? My pals at Ooh La Leggings are offering a buy-one-get-one deal for you guys. Get your first two pair of Ooh La Leggings for just $21 (plus free shipping) with code: OOHLAROUGE15. Score!
Linking up today with My Girlish Whims, Reasons to Dress, Stylin in St. Louis, Doused in Pink + Curly Crafty Mom, Mix & Match Fashion, Chic Street Style, The Penniless Socialite + The Tiny Heart, The Red Closet Diary, I'm Perfectly Human + Made With Zeal, Happiness at Mid Life, Life of Malones + East Coast Chic, Sincerely Jenna Marie, VMG206, Simple Nails and Beauty, Birdie Shoots, Midwest Bloggers, Style Elixir, The Fashionista Momma, More Pieces of Me + On the Daily Express, Rhea Et Cetera, and Pink Sole + Cha Cha The Fashion Genius.
Ooh La Leggings sent the leggings for my review; thoughts and opinions are my own.