Right, so at this point should I just rename the blog That Girl in the Onesie? Or maybe Romper Room? She Who Romps? I get it; I'm an outfit theme repeater, but I could not say no to this black findersKEEPERS romper. I love how slouchy it is (dangerously so; any slouchier and we'd have to bring in the double-sided tape for back up). The shorts are a bit longer than rompers of yore and flare at the hem, which keeps this piece from trying too hard. The main attraction is the open back with a t-strap– hello, summer! When a garment makes a statement like that, it's best to keep the rest of the look simple. For this outfit, it was with a pair of trusty suede black pumps and minimal jewelry.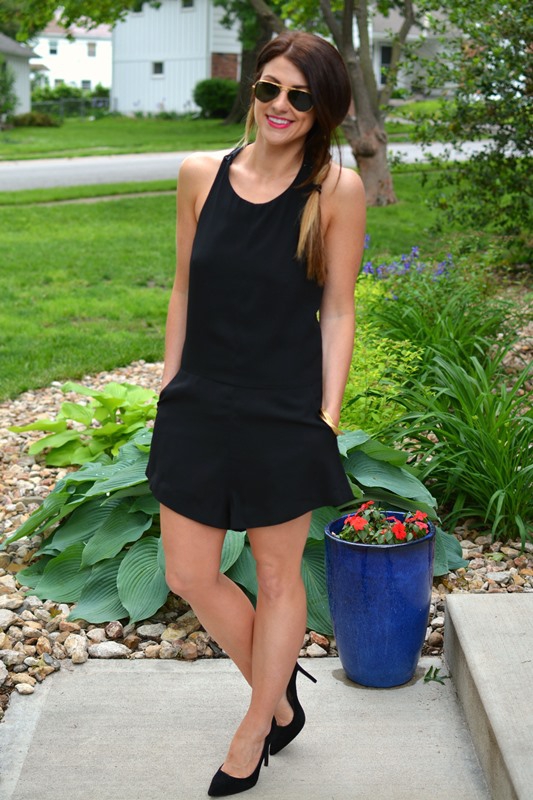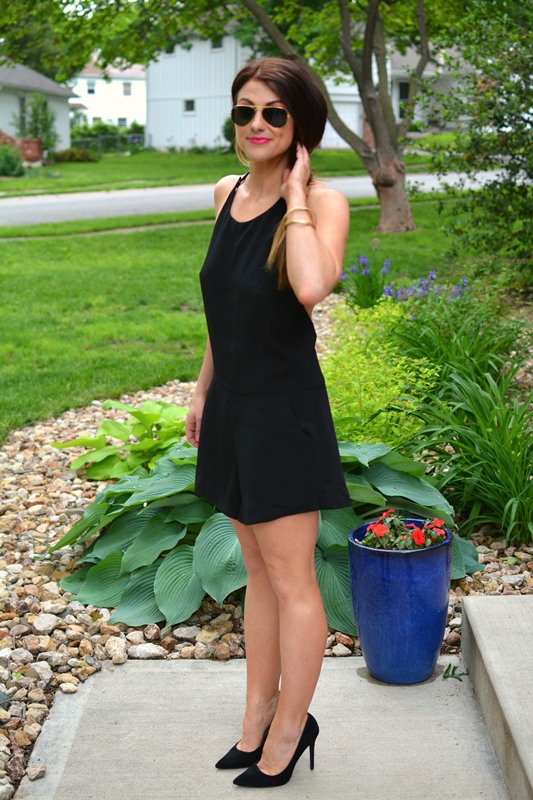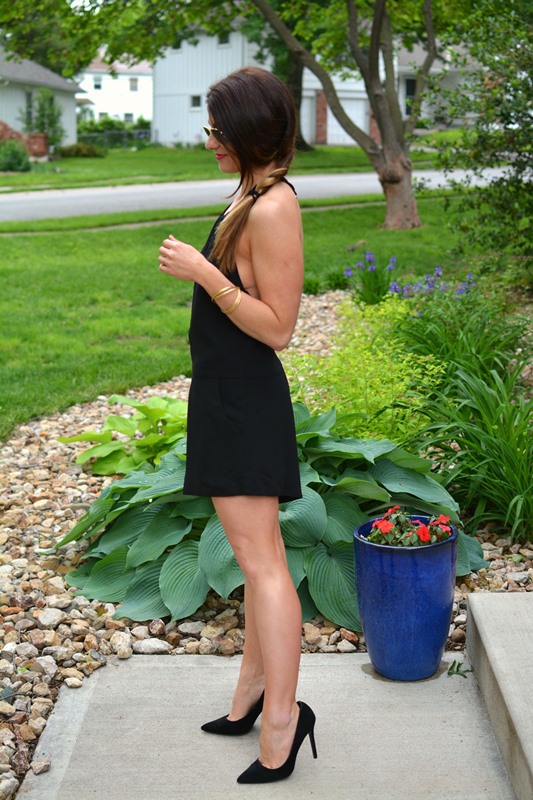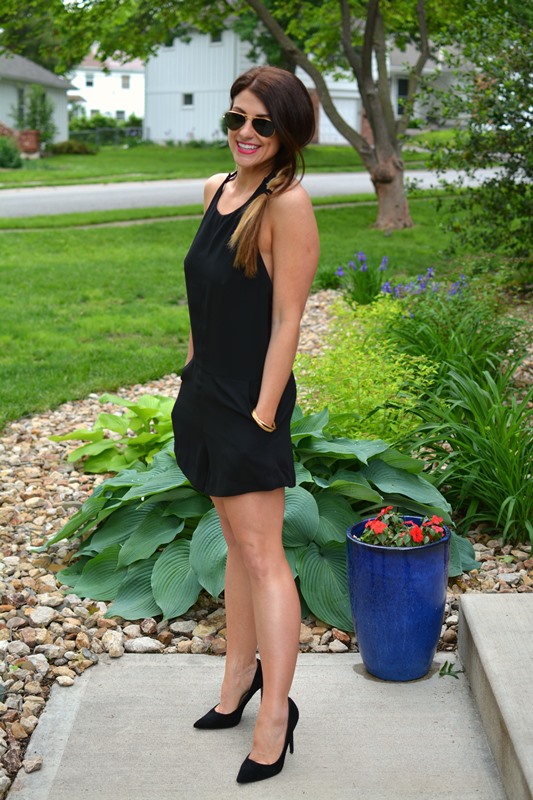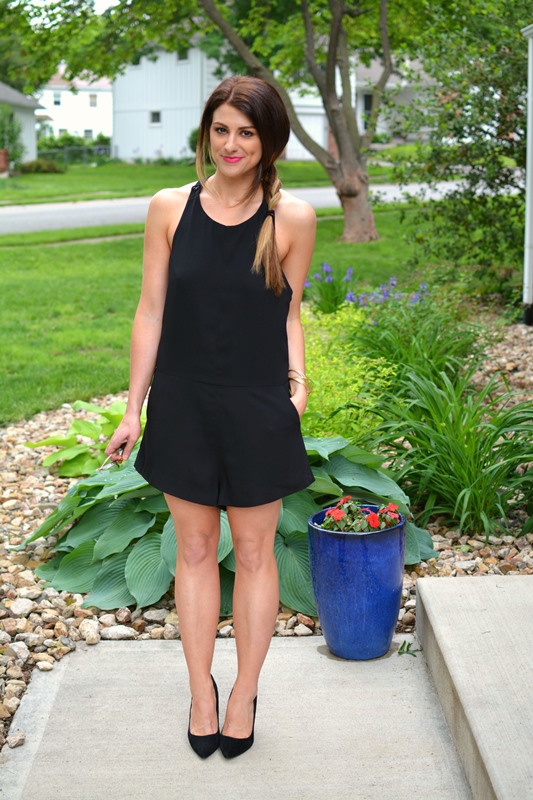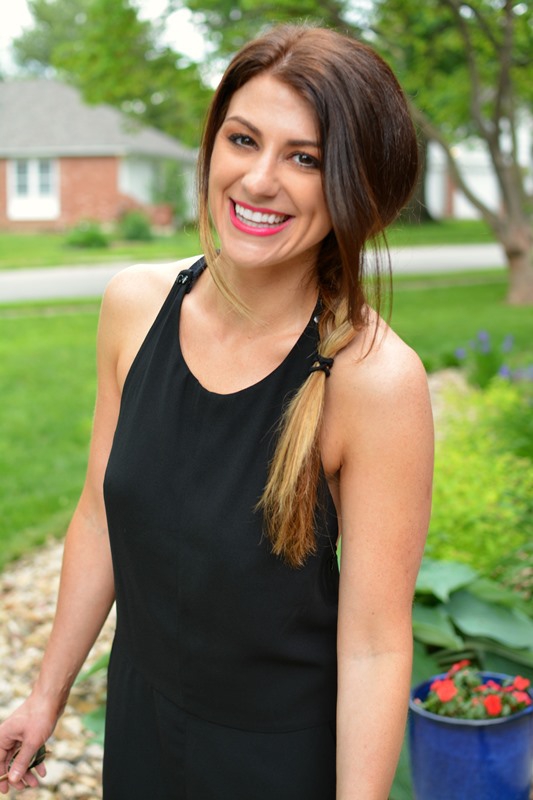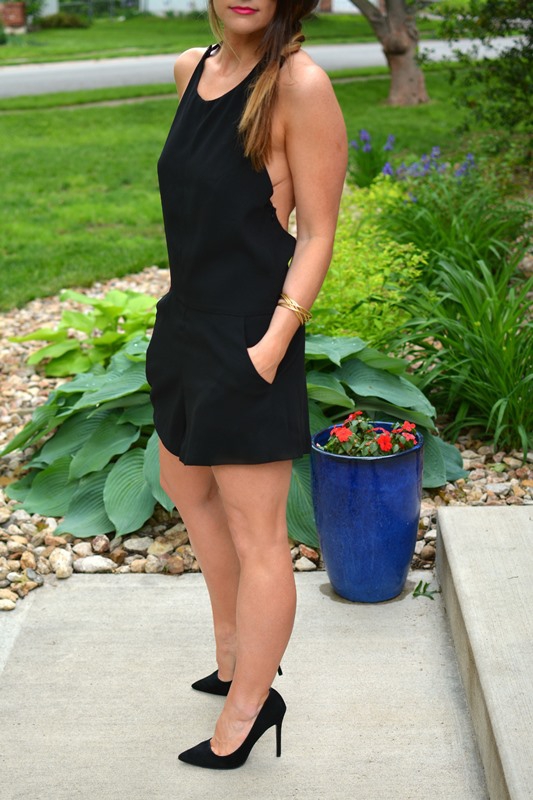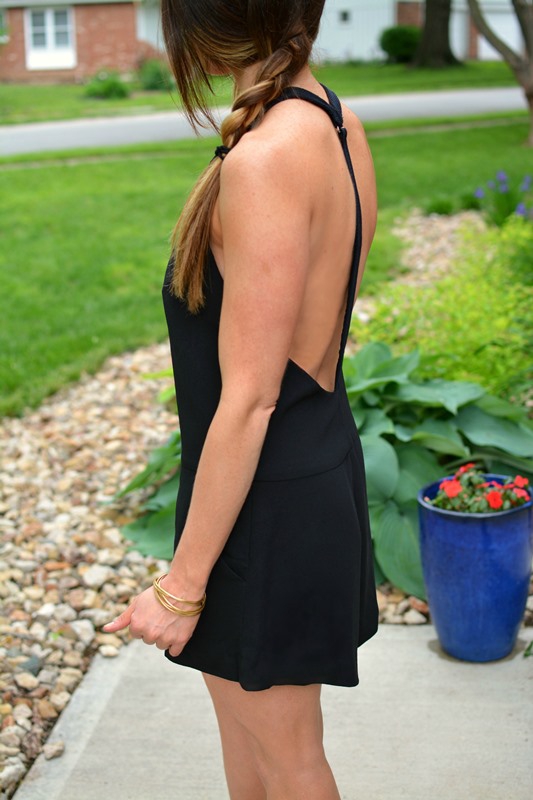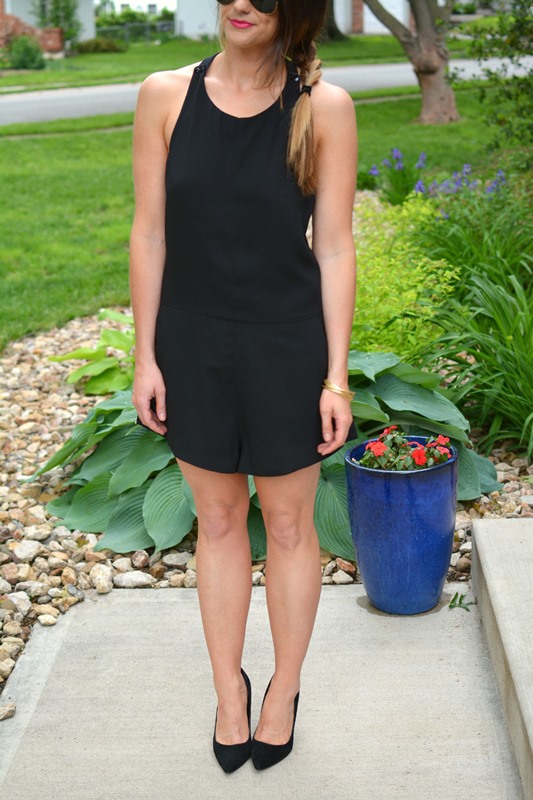 Shop the look:

So while this isn't appropriate for the office (side boob rarely is, or so I'm told) or the family reunion with creepy Uncle Ted, this is a great statement piece for a night out. Don't want to show that much skin? No worries; layer the romper on over a lace bralette, crop top, or muscle tank. The slouch factor is not only cool, but means you can slip something under the romper if you want to tone things down.
Happy weekend, all!
Linking up today with My Girlish Whims, Stylin in St. Louis, Doused in Pink + Curly Crafty Mom, Mix & Match Fashion, Chic Street Style, The Penniless Socialite + The Tiny Heart, The Red Closet Diary, Happiness at Mid Life, Life of Malones + East Coast Chic, Sincerely Jenna Marie, VMG206, Birdie Shoots, Midwest Bloggers, Style Elixir, The Fashionista Momma, More Pieces of Me + On the Daily Express, Rhea Et Cetera, and Pink Sole + Cha Cha The Fashion Genius.