My take on black tie for the KCFW kick-off party.
Kansas City Fashion Week came + went last week, and we started with a bang at r24 Studios for the Bubbly + Bow Ties KCFW kick-off party. The event is black tie– so it's lots of suits and floor-length gowns. I was struggling with what to wear; super formal just isn't my thing, you know? I decided to go with my usual M.O.: make it tough. I grabbed a black halter maxi dress as the base, layering a body chain underneath to add a little interest. (All that boob action seemed wasted without it, honestly.) I went with flat lace-up sandals (both as a nod to the Grecian theme of the dress and the fact my knee was bothering me from a few super tough spin workouts) and then tossed my ol' faithful leather motorcycle jacket on top to get that edge I was looking for. My hair, which was not cooperating in the cool + damp weather, went into a boho side braid.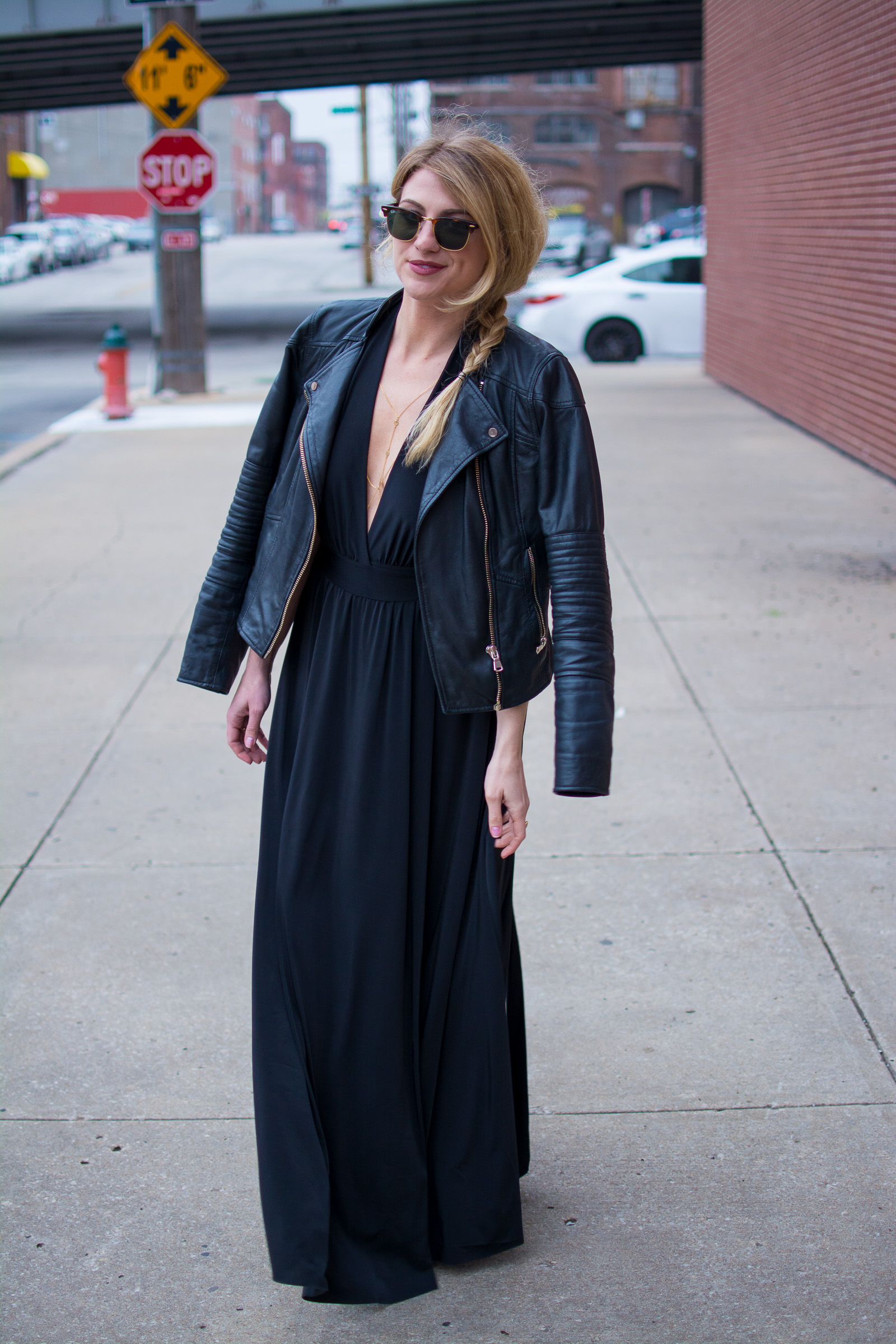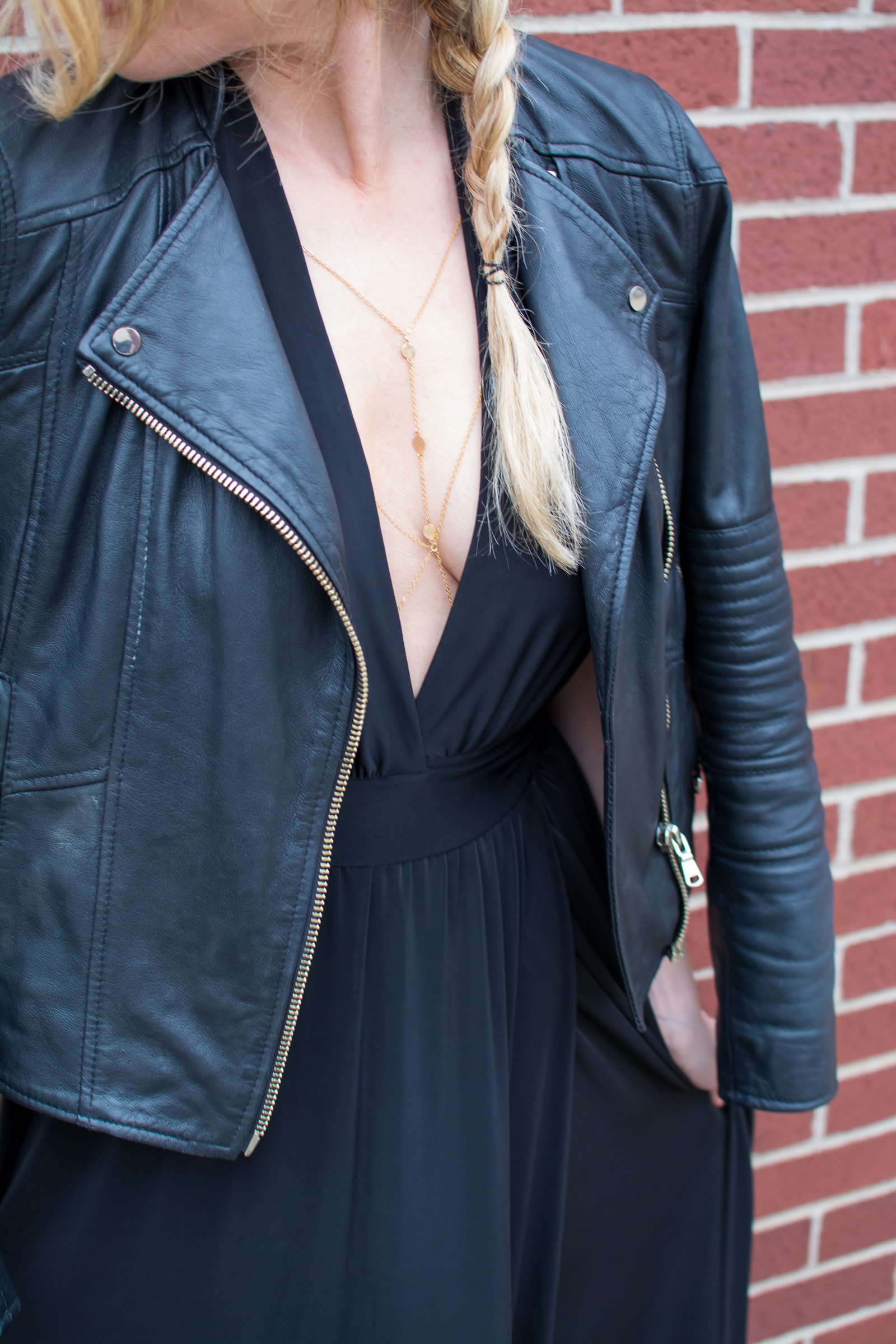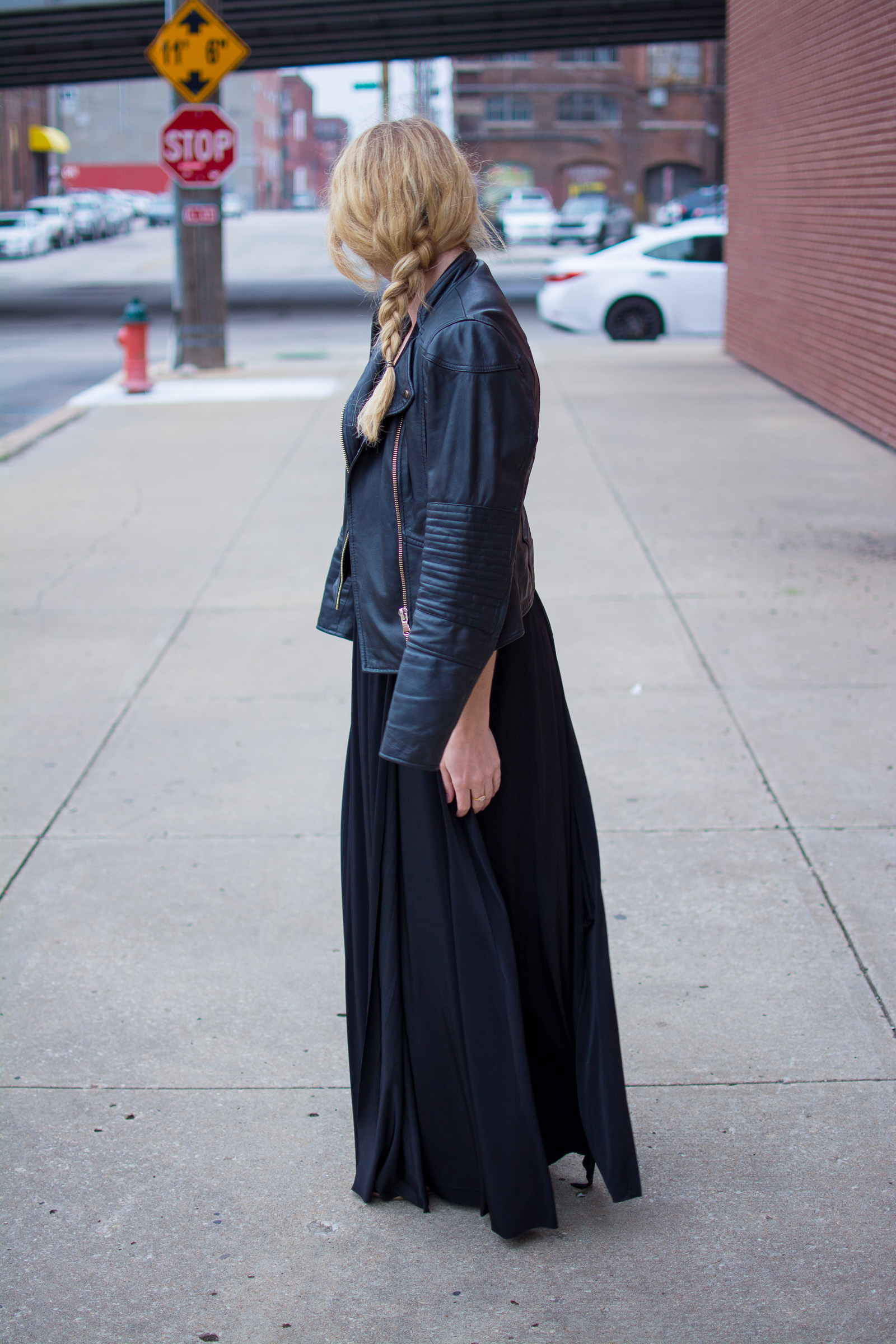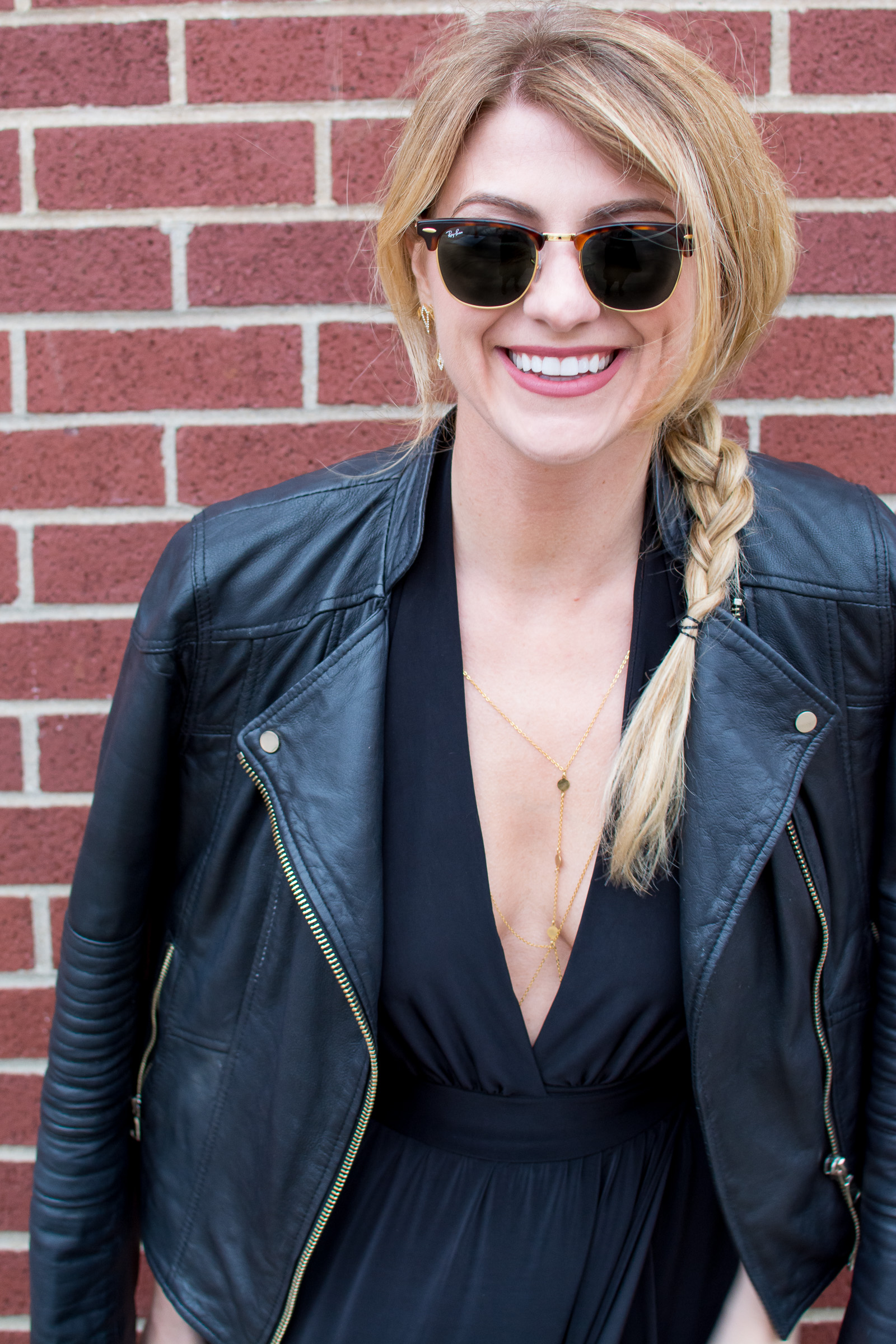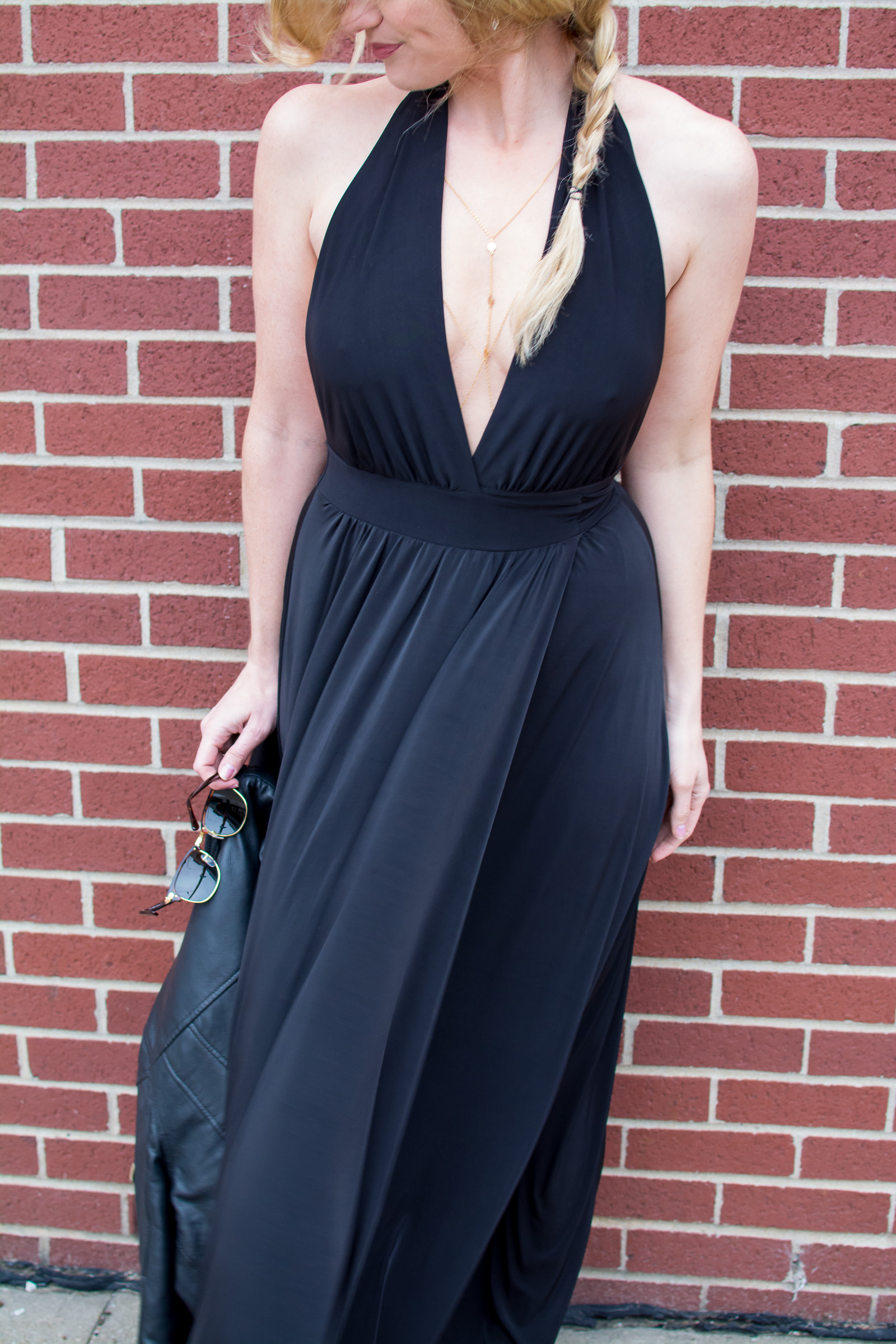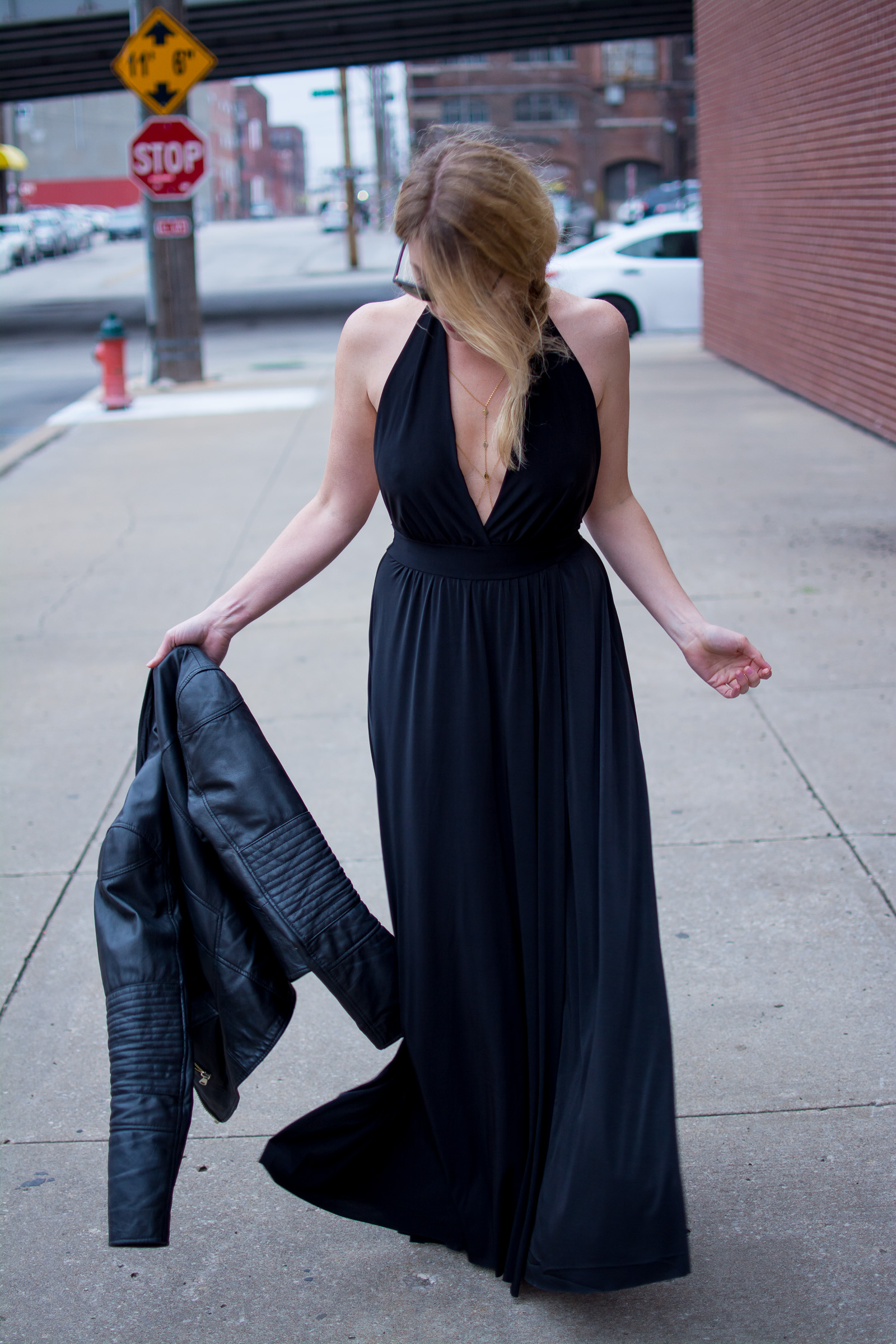 Shop the look:

Shooting this look was not easy. It was super windy and cold (hence the goosebumps in a few shots), and shooting so close to sunset (with cloud cover!) meant we were fighting to get enough light to crisp things up. Going through the shots post-event went something like, "Nope, nope, I look freezing, oh there's my nipple, nope, nope, that one could work, too dark, too fuzzy, nope, nope, that one's good! Yes!"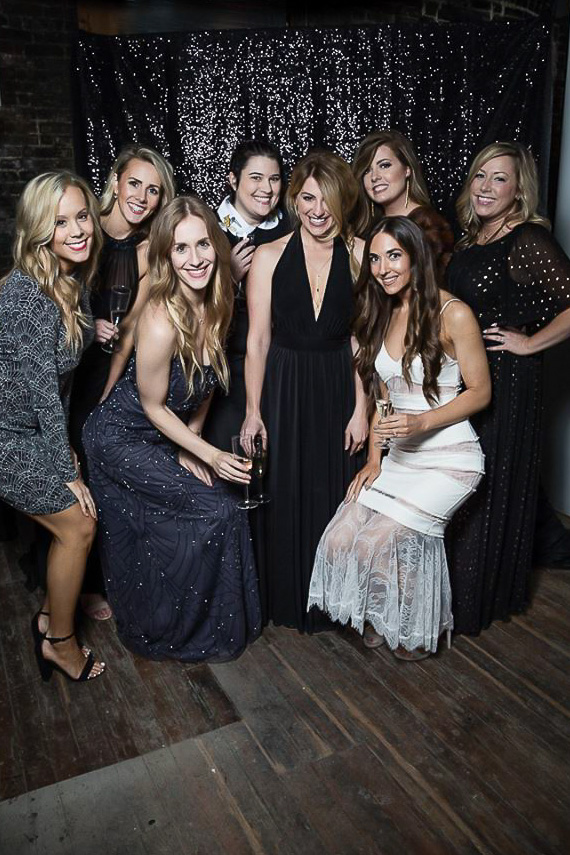 The event itself was a ton of fun– lots of champagne, photo booth ops, and catching up with blogger pals. Definitely got me amped for the runway shows later in the week!
Linking up with Style Elixir, Elegantly Dressed and Stylish, The J Petite, Walking in Memphis in High Heels + The Fashion Canvas, I Do DeClaire, Style Nudge, Myriad Musings, Posh Classy Mom, Get Your Pretty On, Rosy Outlook + Seeking Sunshine, Pumps and Push Ups, and The Pleated Poppy.