I'm officially an 80's kid, but barely remember it, save for some memories of Michael Jackson and Men at Work blasting over my parents' bulky stereo. I was fortified in the 90's on a strict diet of chokers and jeans that didn't stretch. Remember jeans without any give whatsoever? That's how these SheIn cutoffs do business: mid-rise, no stretch, borderline Mom-jean. And I love 'em. I immediately wanted to work the 90's style angle to the max, so I tucked a tank + belted the shorts, put on a pair of leather mules, and slipped on a longline blouse as a vest (festival style status: achieved). When do I get my Aerosmith video cameo?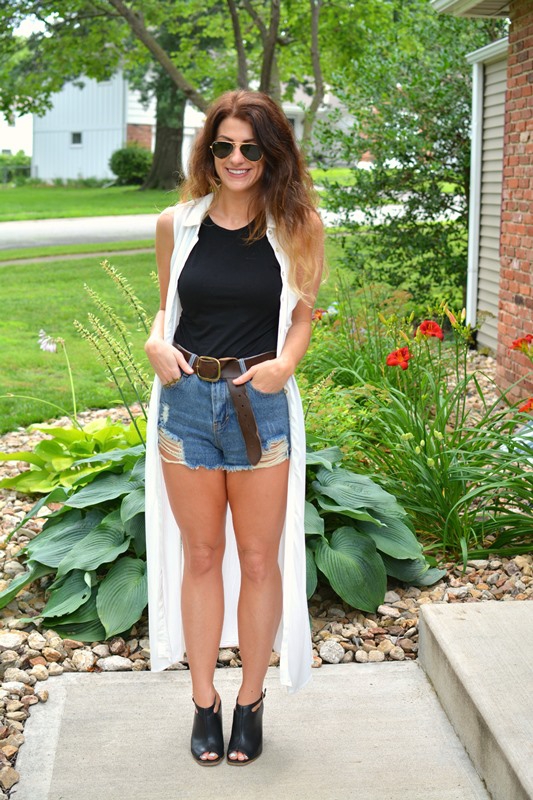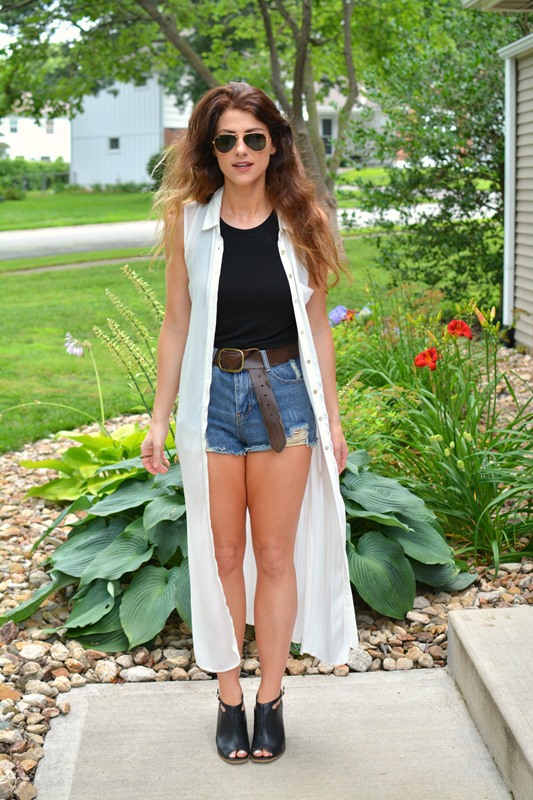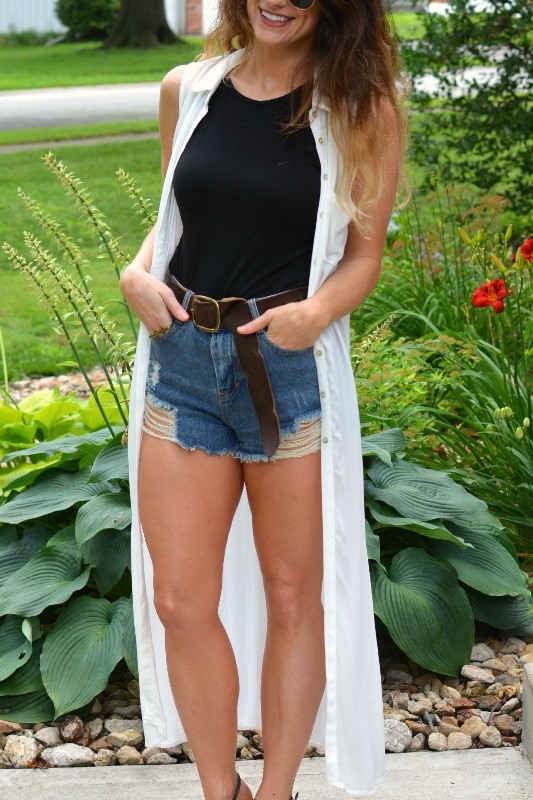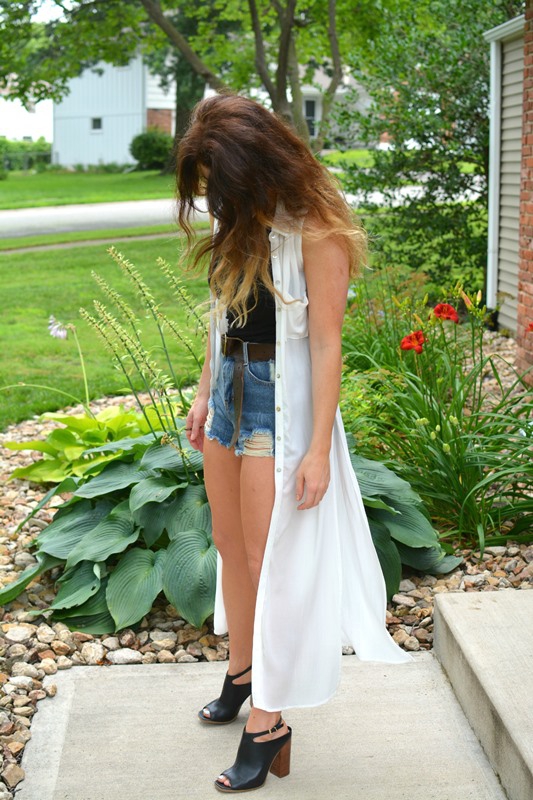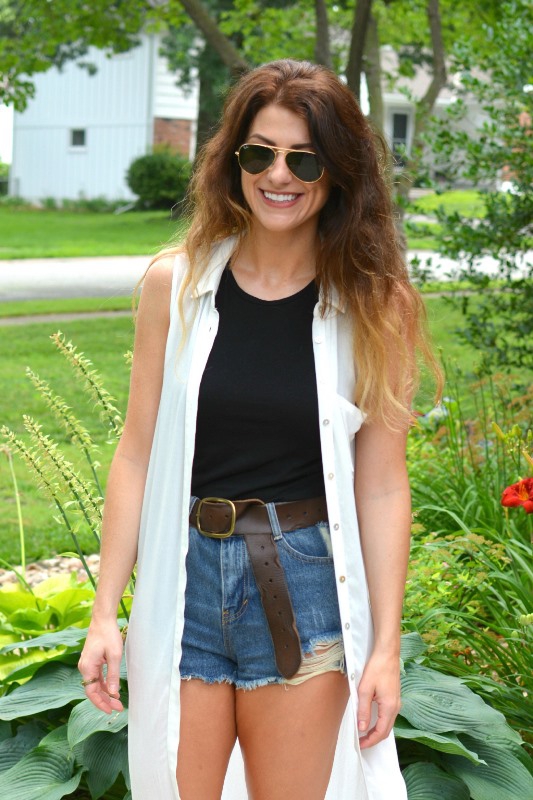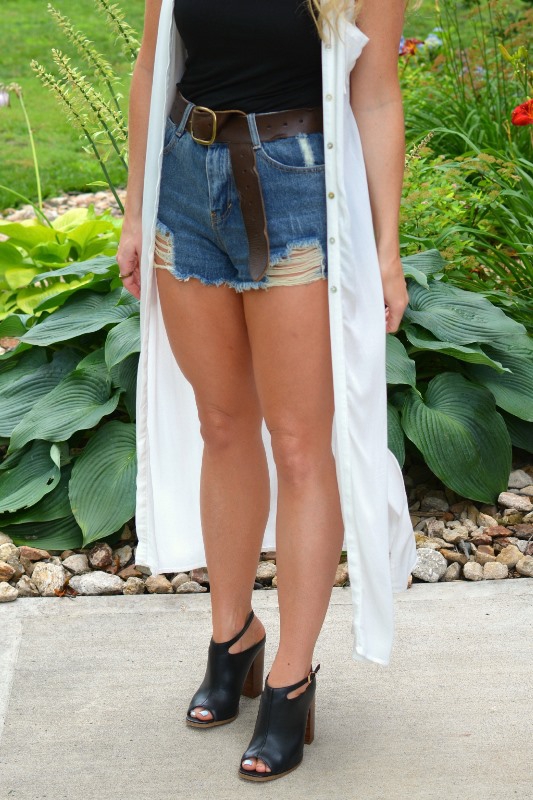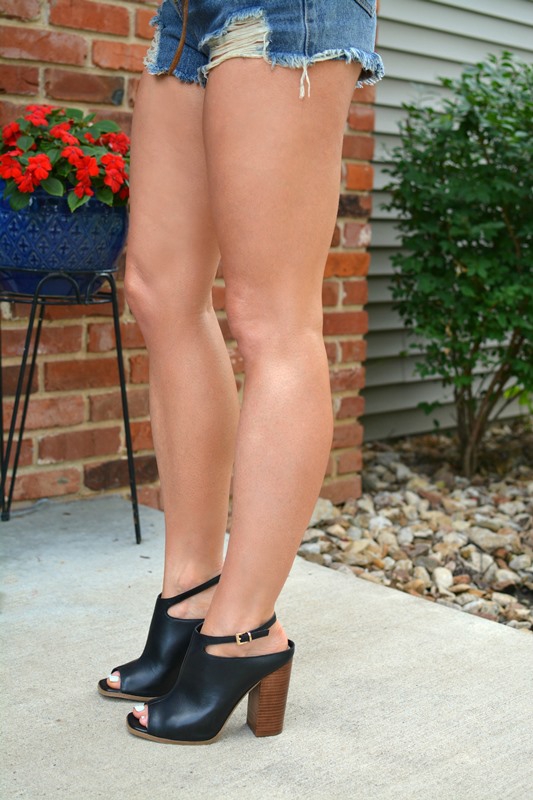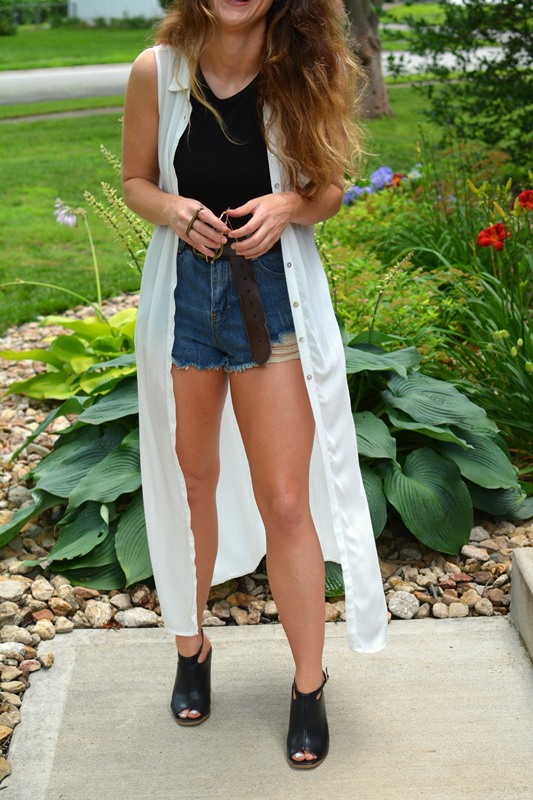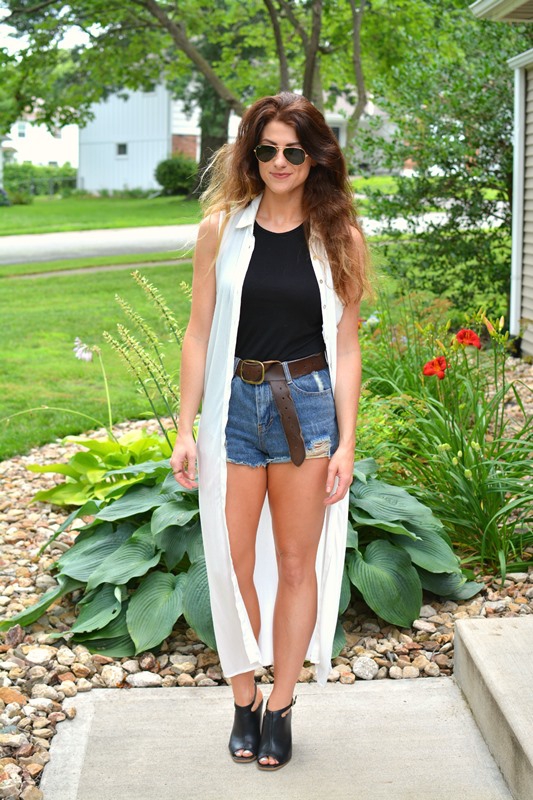 Shop the look:

You guys know I love a cutoff (a, b, c), but these puppies are short. The longline blouse worn open as a vest/duster not only gives a great 90's vibe, but also keeps things a bit more covered. Nice two-for-one.
Linking up with Beauty By Miss L, Style Elixir, Elegantly Dressed and Stylish, Her Heartland Soul, Walking in Memphis in High Heels + The Fashion Canvas, I Do DeClaire, Bless Her Heart Y'all, Style Nudge, Mama and More, Sew Crafty Angel, Color and Grace, For the Love of Leopard,  Pumps and Push Ups, The Mummy Chronicles, and The Pleated Poppy.