Spring is still a ways off, but Kansas City is starting to see a few 50-degree days here and there. When they pop up, I take advantage and pull out a dress that hasn't seen the outside of my closet since early fall, like this silky shirtdress. Great length, cute cut, and works for both the office + drinks after.
The hardware gives the dress some interest and I rolled the sleeves because y'all know I basically do that with everything. Wore this with over-sized navy aviators, classic slingback pumps, and a few pieces of jewelry with some attitude. (Spikes on spikes, yes please.)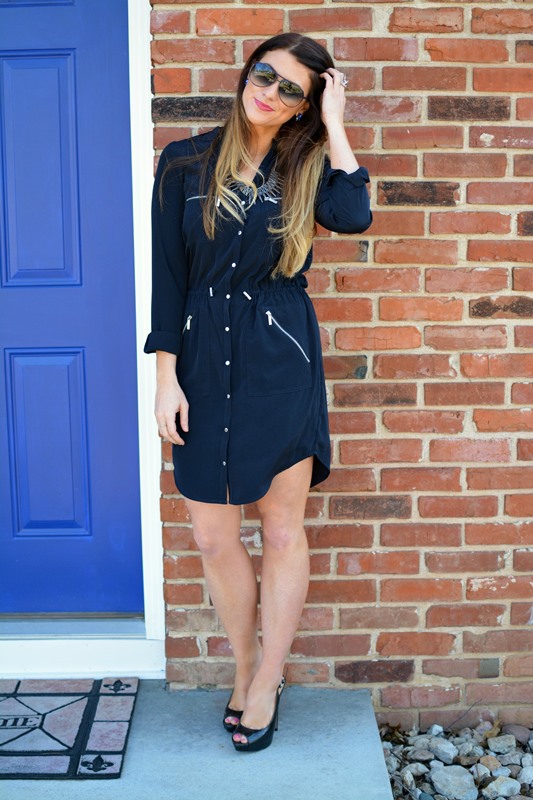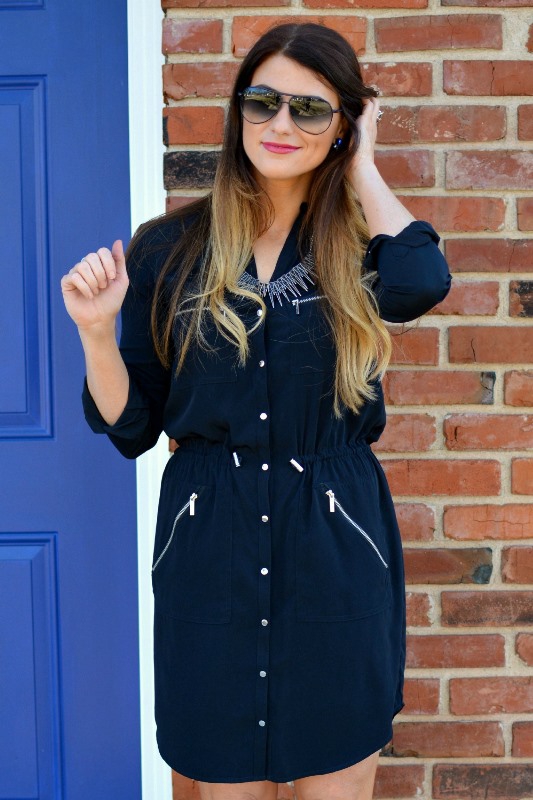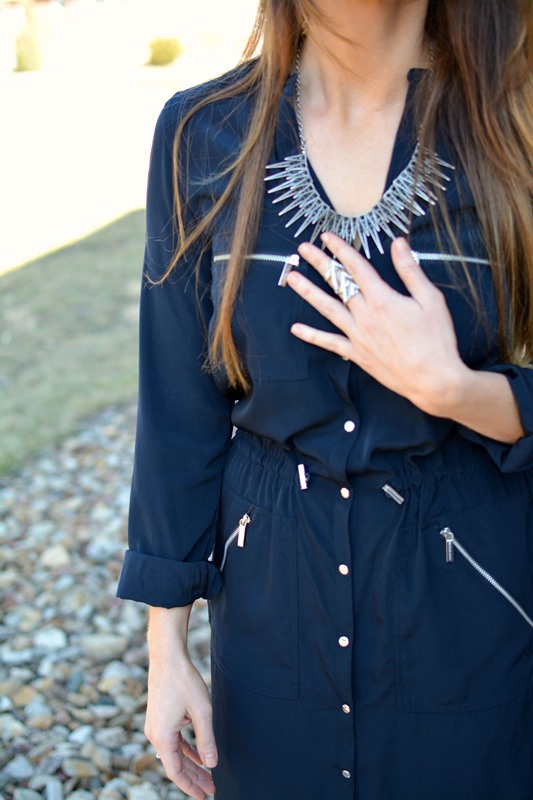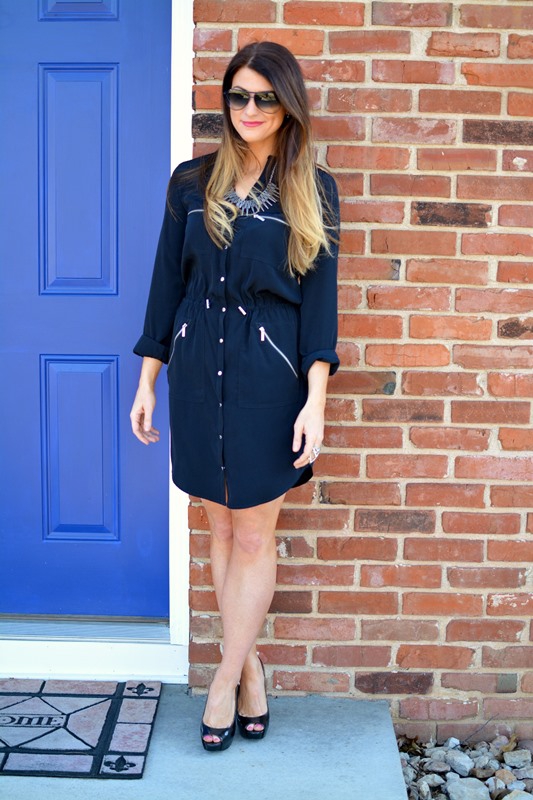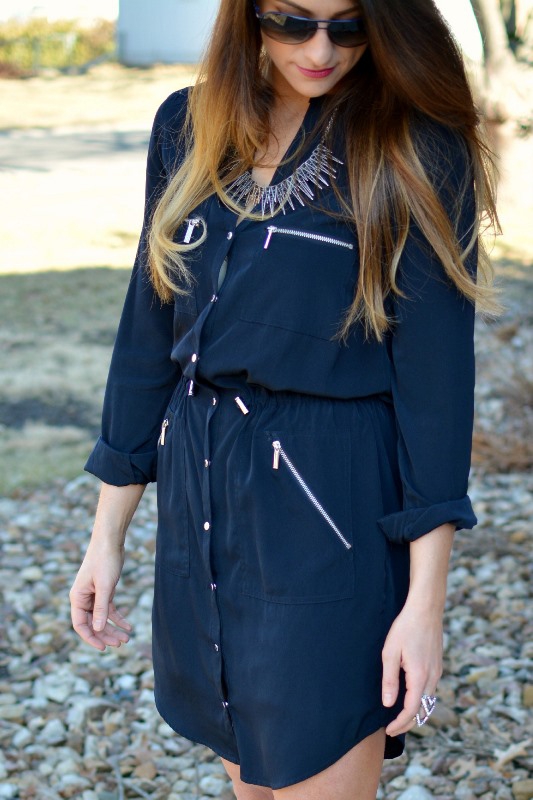 Shop the look:

I can't believe we're in the last week of February– bring on the spring, March!
In case you missed it, I wrote a little piece over on The Blogger Collective about how to dive into the editorial calendar game. Which is essentially just the Excel expression of my obsessive compulsive disorder, but that's another story. 🙂 There's a free template ready to download, so my blogger pals should definitely check it out!
Linking up with Style Elixir, Elegance in Mommyhood + Reasons to Dress, Walking in Memphis in High Heels + The Fashion Canvas, A Touch of Tartan, I Do DeClaire, Bless Her Heart Y'all + 2 Cats & Chloe, Induffinitely Me, Style Nudge, Mama and More, Sew Crafty Angel, Get Your Pretty On, Because Shanna Said So, For the Love of Leopard, Shopping My Closet, Design Life Diaries, Pumps and Push Ups, The Mummy Chronicles, and The Pleated Poppy.